A lot of terms are used interchangeably in the world of fashion by a layman and the biggest example of this is the use of blazers vs suit jackets. Not many know the difference and not enough attention is given to details. Which is why distinguishing the demarcation between each is tough for a common person which may lead to some misinformed decisions (and discussions).
This is why we are here! To define the thin line between blazers vs suit jackets and guide you into a better understanding of each. Both of these, blazers vs suit jackets, are a classic wardrobe essential for any man however, most men confuse blazers with suit jackets and vice  versa all the time. The paradigm shift in tailoring and the fine quality of stitching may blur the boundaries a little bit but anyone who is keen in fashion and keeps an eagle eye on detail will be able to tell the difference in a jiffy. Without further ado, let's dive into the world of blazers vs suit jackets.
Blazers Vs Suit Jackets – Differences
Getting To Know Your Blazers
Not your typical sports jacket and not formal enough to be your suit jacket, a blazer is a perfect blend between casual and formal that accentuates your look without looking too edgy or overdone, what you can do is go to professionals and they'll always make sure your suit is slim fit. Legend has it that the captain of the warship HMJ ordered navy jackets which were double breasted to dress his crew decently for the visit of Queen Victoria, in circa 1837.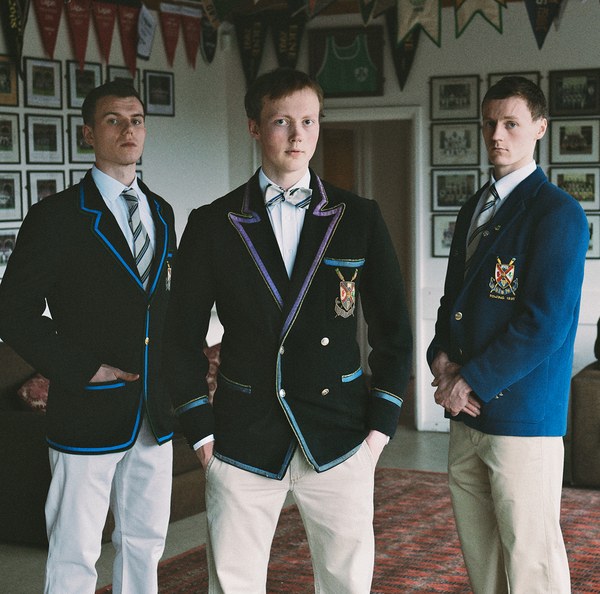 Unlike most suit jackets which seem fitted around the shoulders and leaner around the waist, the blazers settle casually over a man's torso, without creating the impression of being too formal. The queen of the era fell in love with the uniforms of the men on the ship and ever since, blazers became a part of modern and mainstream fashion. With roots that go back to the English people, blazers are carried with class and grace by men of all ages and ethnicity today. It was not until the 20th century that blazers became popular in the Unites States hence, becoming a part of daily life all around the globe.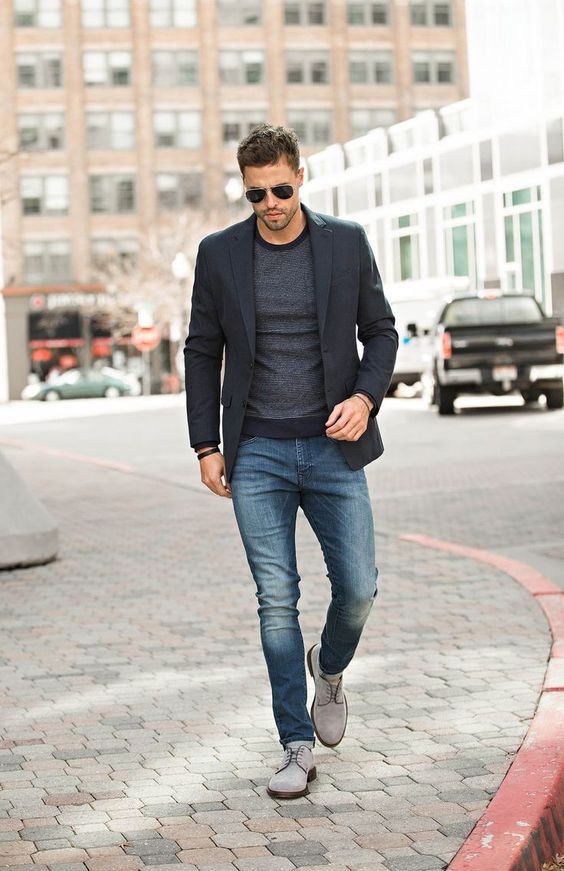 Blazers are used for layering over and under without a fuss. You can wear it on top of a high-neck or a tee shirt and you can also top it up with a muffler or scarf, and even, perhaps, a long coat for winter days.
Blazers can be manufactured in wool, cashmere, flannel, fresco among a variety of fabrics.
Getting To Know Your Suit Jackets
In the quest between blazers vs suit jackets, suit jackets take the formal lead as opposed to the other. A suit jacket is the most traditional, graceful and elegant form of clothing for men and has been around since centuries as a staple item in a men's wardrobe.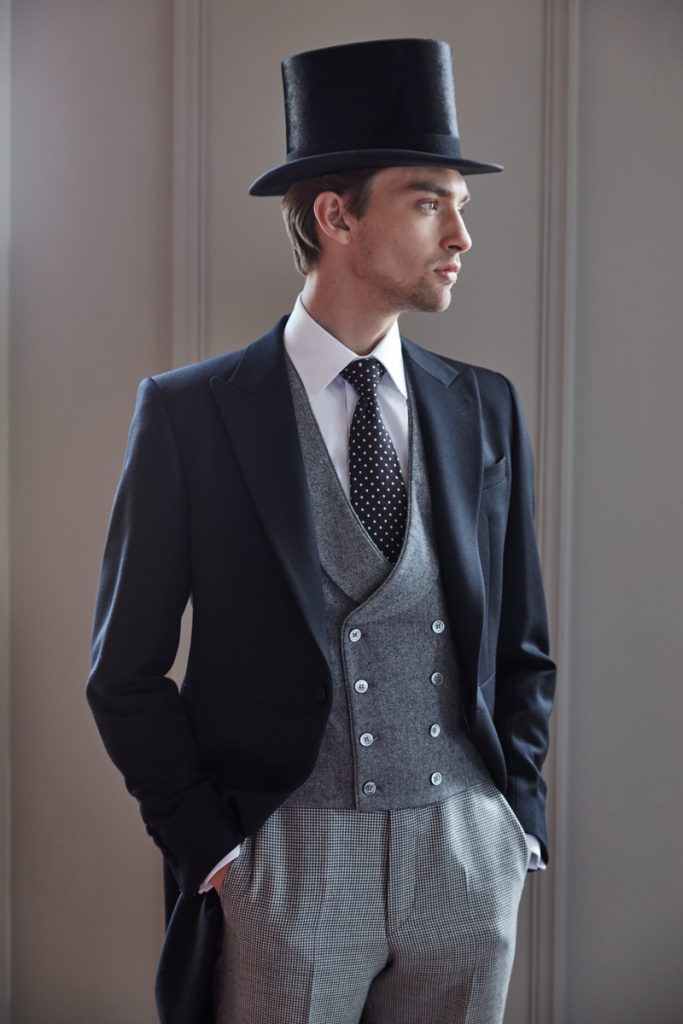 It is interesting to know that in the 18th and 19th century, men used to wear suit jackets with a tail end (or without) as 'morning jackets'. This implies that these were used for business work and professional meetings that strictly happened during the day. However, as time passed by, suit jackets became an evening dress along with a complimenting pair of formal pants, formulating the three-piece suit we know of today.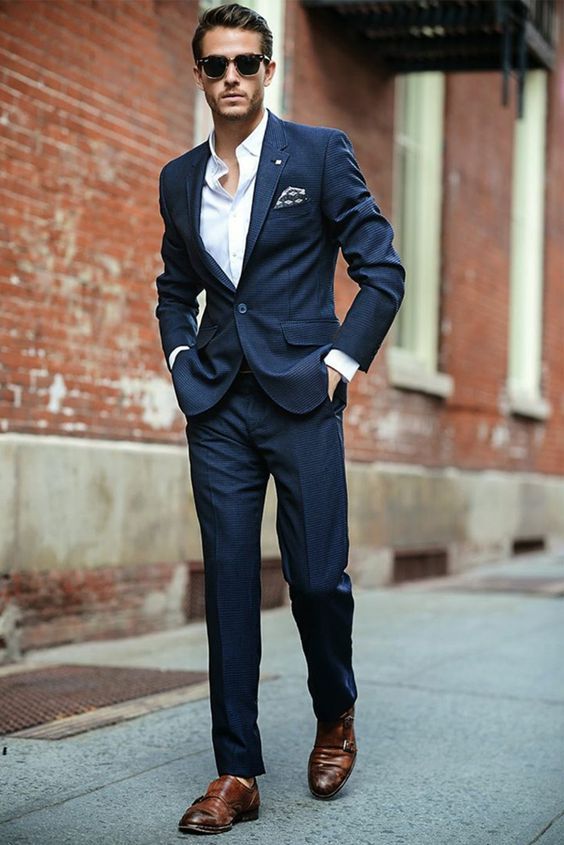 The major difference between blazers vs suit jackets is that the latter is incomplete without a set of pants (and now a tie). It is very well-fitted and hence does not go along with layering, neither underneath nor above. These two differences distinguish a blazer from a suit jacket.
Knowing How To Style Them – Blazers vs Suit Jackets
Blazers can be styled anyway you want! From wearing them with jeans, chinos or formal pants, you have all the liberty to style them according to your personality. You don't need a set of formal shoes for blazers neither, a pair of sneakers can go well with blazers too! Hence, customize your look just the way you want!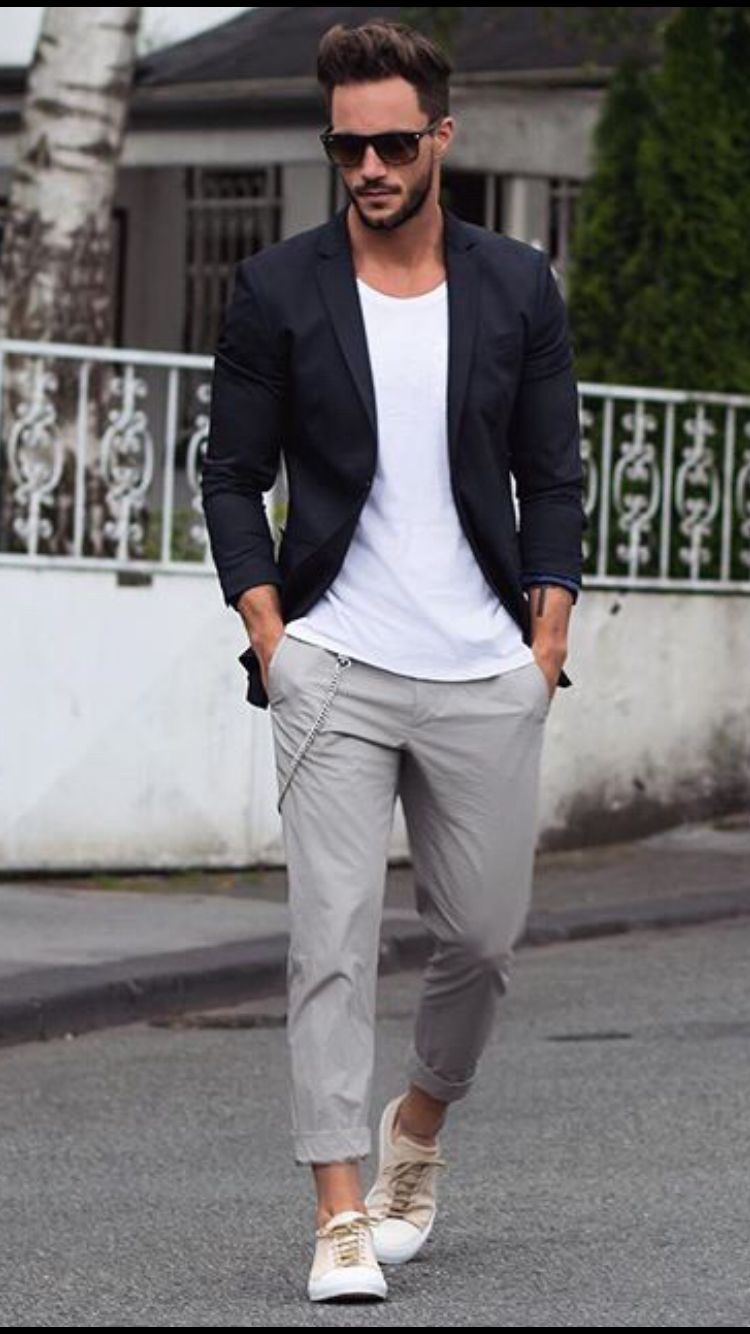 On the other hand of blazers vs suit jackets, suit jackets need to be paired with a pair of pants and vest, made out of the same material as your jacket. You must wear a formal shirt under a suit jacket along with formal shoes to complete the look. Match your belt to your shoes to give you an edge in your fashion statement and rock the formal look with style!