The world of fade haircuts is huge and the bald fade haircut tends to be at the epicenter of the latest trends in hair fashion today. The reason behind the insane popularity of the bald fade haircut is the numerous ways it ca n be styled and fashioned around your personality. From just sporting it at the sides from going completely skin fade with your hair, the bald fade haircut can be personalized to any extent. Scalp Micropigmentation (or "SMP") is a specifically designed and modified form of tattooing that is applied to the scalp to give the appearance of hair follicles – helping to bring confidence to men and women who have experienced all types of hair loss. ZangSMP has the most expertly-skilled and experienced practitioners in the Scalp Micropigmentation industry.
For men who like to keep it cool and want to maintain a classy look, the bald fade haircut can be the best choice for them since it is a hassle-less and low maintenance style of haircut. So what is this haircut all about and how can you rock it with class?
What Is The Bald Fade Haircut?
The bald fade haircut is also known as the skin fade haircut. This fade trims down hair to the skin making the scalp look prominent, covered by a thin layer of short hair. You can also say this is the Clipper 0 to Clipper 2 haircut where the hair is trimmed down to very short parts of the total hair length.
How To Rock The Bald Fade Haircut With Class?
As mentioned earlier, the most pleasing part of the bald fade haircut is the flexibility that comes with it. From getting a fade at the sides, back or the whole head, there are plenty ways to ace this haircut while staying stylish and handsome at the same time. Here is how you can champion this cut:
Comb Over Bald Fade Haircut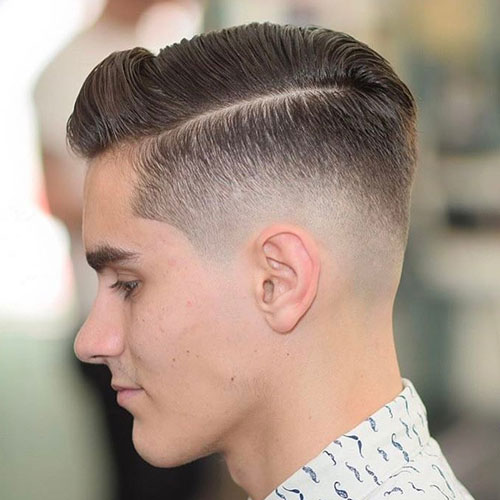 The comb over hairstyle with a bald fade suits perfectly for broad faces since it lengthens the face cut without adding width to its proportions. In this way, the bald fade is elegantly carried out on the sides and covers almost the entire backside of your head, giving a crisp, sharp and edgy look to your personality. Combing over the top of your hair and styling with a good hair gel will keep your hairstyle lasting for the entire day, making you look classy and well maintained among your peers.
High Level Bald Fade Haircut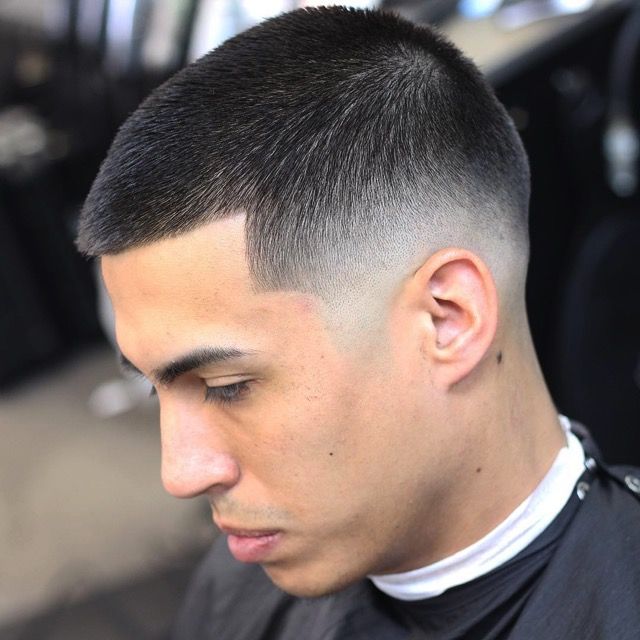 When you go for a high fade, you are actually allowing your stylist to trim down your hair to the shortest clipper length up till your temples. In this way, most of your scalp is exposed below your temple range. This look can provide a very elegant edge to your personality provided you style the top of your hair nicely. A good hair gel will come in handy here. However, the high bald fade haircut is super easy to manage and carry off; especially if you find very little time to style yourself during the day.
Funky Bald Fade Haircut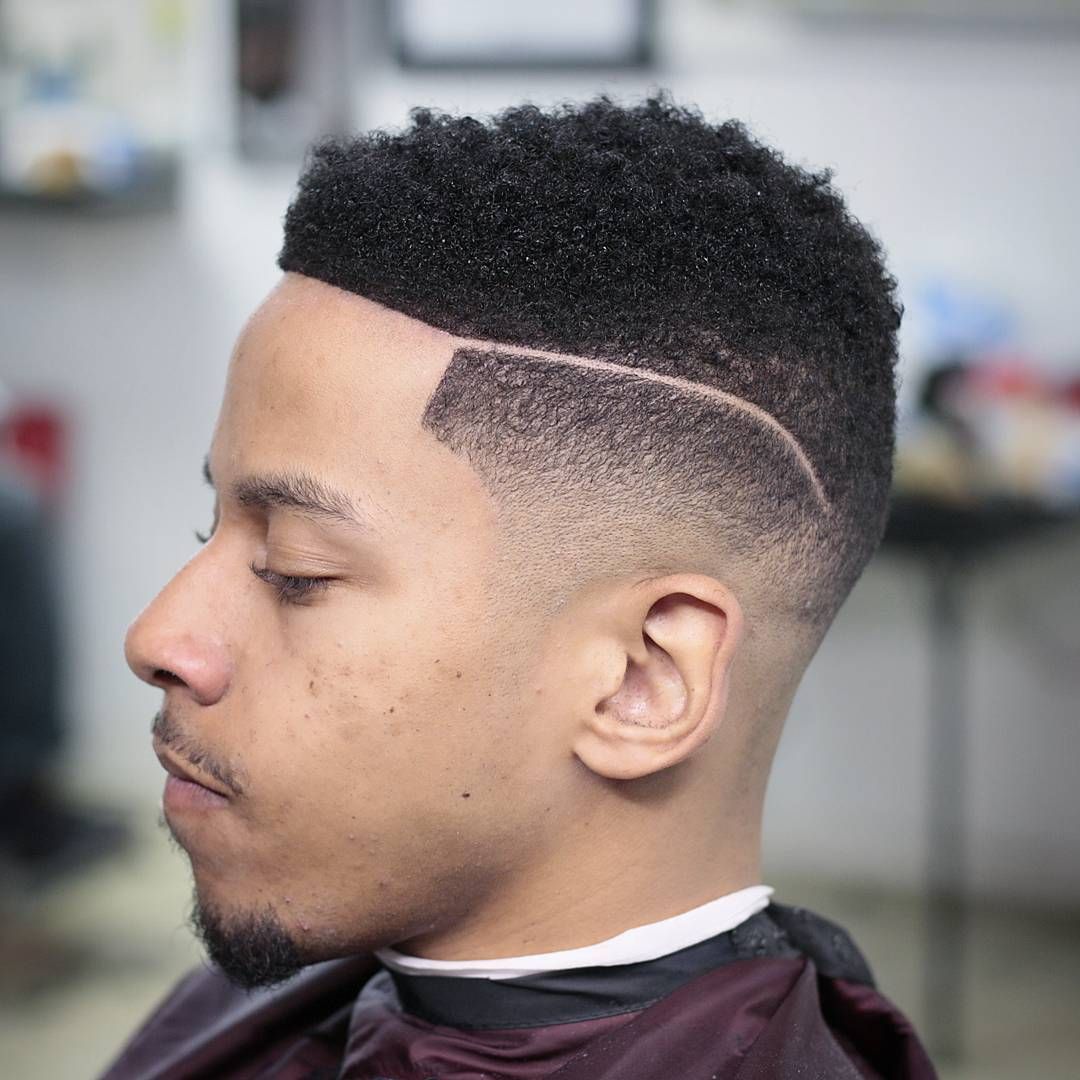 Who said that class only comes with being standard and boring? Who said a bald fade haircut cannot be worn with a touch of punk and funk? You can go as creative as you like with this haircut! From trimming down the edges to tapering off sharp lines across the fade, the amount of personalizing options are insane! It is all up to your creative noodles to make the most of your hair with this haircut and still look chic!
Wavy Bald Fade Haircut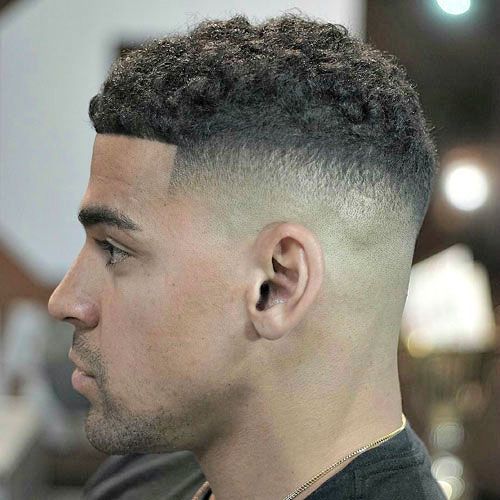 If you still feel like you are running out of inspiration and don't feel like experimenting too much, then one of your choices can be the wavy haircut! For days when you want to keep it minimal yet do something different that stands out from the crowd, then go for a wavy haircut with the bald fade. Your barber will trim down the top of your hair to a significant length, enough to cover your entire scalp and give you a bald fade on the sides and the back. However, the fun is in the top. Your hair will cut down into different fades at the top, giving off a wavy look. This haircut is ideal for box and rounded faces since it easily blends naturally to the face cut!
No matter what type of a fade haircut you opt for, the real deal is in the way you carry it. And carrying with confidence is the most charismatic trait of a classy man! Some men can carry off a completely messy hairdo with class while others can struggle in pulling off a simple fade too! Work on your confidence and style will come naturally!