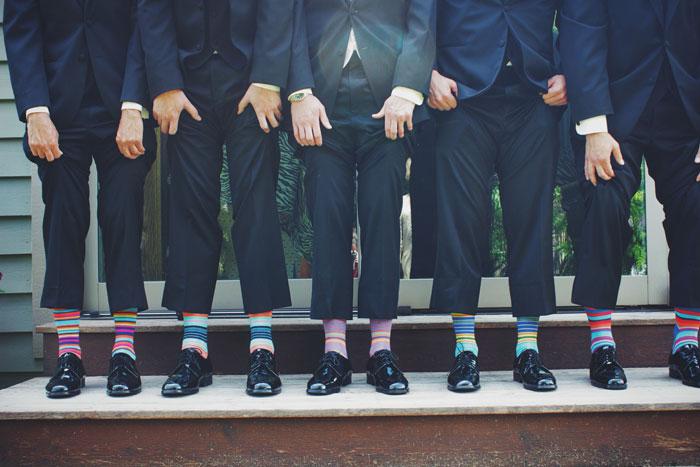 What is the difference between business casual vs business professional? These two are terms that are thrown a lot in conversations. But does anyone know what they strictly mean? When we say business casual, it is an attire that is semi-formal. Business professional means traditional office attire. Both of these have a fine distinction. It is what we will be shedding light on today.
No matter what gender, everyone should dress appropriately for work. We always encourage the expression of self but when it comes to the workplace, there are some rules. Workplaces have dress codes for a reason. Dress codes serve as a point of uniformity in the organization. It makes the employees of any company look and feel presentable. It showcases the firm in a good light in front of clients. Professional dressing avoids conflicts that need HR involved. It invites an environment of professionalism. A dress code can even boost the morale of the employees.
Need for Dress Codes
We understand the need for a dress code in the workplace and of the opinion that everyone should follow it. If you are someone who does not like strict dressing then you are lucky. For some decades, most fields have incorporated business casual in their dress code. Not only does it look good, but it has also proven to be advantageous for workplaces. Since employees are given some semblance of freedom, they feel happier. When workers are happy, they tend to produce a better result for the company.
However, there are still some fields that require employees to dress in a business professional manner. Fields like legal, finance, etc. tend to stick to a business professional due to the nature of their work. It is the norm of the industry and any deviation is not generally tolerated. You might have an idea if you have seen the drama on TV called Suits. In it, everyone is crisply dressed in, you caught it, brilliant suits. The show is about corporate lawyers and we dig the way that they dress!
Business Casual VS Formal
Let's start breaking down both types of dress code to see the differences. We will explore different angles and layers of the topic. By the end of this piece, we guarantee that you will have a grasp on the basics of both of the attires.
Business Casual VS Business Professional; Look of the Attire
The look of business casual is more relaxed. The look says that the dresser is more relaxed yet professional. It gives off the perception that the company is creative. It can also be perceived that the company is not staunch on its employees. An office where everyone is dressed in business casual gives a collective aura of fashion. Everyone looks stylish and the clothes tell a story about the person.
On the other hand, business professional is all about class. Business professional is glamour and sticking to the rules strictly. People who dress according to it seem like they just walked out of Forbes magazine. They seem to ooze exoticism and look no doubt attractive. They represent their company in a professional light. The attire says that these people are serious about their jobs. The extra effort put into the attire says a lot about the person and the organization.
Business Casual VS Business Professional; Clothing Items
The clothing items are more personal in business casual. You can choose them based on your taste. Business casual can mean khakis, professional shorts, and jeans when it comes to the bottom half. As long as it looks decent, it will work. For the bottom top, you can go for button-downs, cardigans, polo shirts, and more. Business casual allows you to be comfortable so go for a pair of sneakers or loafers. Experiment around and find what suits you. Discover what speaks to you and wear it, just keep it a bit professional.
Business professional is more focused on suits. A business jacket is a way to go in this genre. You can pair it with business pants. The undershirt should be a button-down and nothing else. When it comes to business professional outfits, the choices of clothing items are not many. But it helps to stick to the dress code and does not confuse. The shoes that are generally loved in this category are oxfords, cap toe, and monkstrap. Any accessory that you choose should scream professionalism and nothing else.
Business Casual VS Business Professional; Colors
For business casual, you can go a bit overboard with colors. Make sure not to go wild because it is still a workplace outfit. Keeping in mind that you are going to work, choose colors like purple, pink, red, green, etc. This is the zone where you can let your inner self shine to some extent.
When it is about business professional attire, stick to the standard colors of traditional office wear. You can never go wrong with white, blue, black, gray, brown, etc. These are the colors that are safe and have a serious tone to them. If you feel a bit daring, you can go for other colors but stick to soft tones only. The duller the color is, the better and more professional the outfit is. It might seem dreary to some but business professional attire is about sticking to the principles only. The idea is about displaying a certain air of authority and proficiency. Key to it involves showing off your career, field, and company which is why such colors are the best suited.
There are pros and cons to both types of dressing. It can be said that each category fits the field that adopts them. The truth of the matter is that there is no right or wrong. Dress codes are implemented by companies by giving the matter a lot of thought. The purpose is to benefit the whole organization. Firms that adopt business casual do it directly. Whilst firms that adopt business professional dress code do it in a rather indirect manner. The goal and results are the same.