The talent of picking out the right business casual shoes for men is not something that everyone possesses. A good place to start would be to learn more about business casual outfits first. Once you get the gist of the concept, picking out shoes would be easy. Some offices have business casual attire days i.e. there are specific days. But in many industries, it is the dress code every day. It is better to pin it down and carefully dissect what kind of shoes are included in this. As compared to figuring out the rest of the outfit, shoes are the easy bit. But even so, people still end up picking the wrong ones. Business casual has been the dress code of most industries for some time. But some people have still not truly grasped it. We hope to guide you through the process of picking out the right shoes every day for work. Follow melodyeotvos to know more guide about picking shoes.
People often think that shoes are not that big of a part of the outfit. The truth is that they can make or break your look. When you are at the office, you get noticed from head to toe. Your shoes would not go unnoticed and will say a lot about you. We are hoping that you have by now understood the importance of them. When it comes to business casual, you have to navigate your shoe choices carefully. It is in the lucky stars that we are here to help you today.
Need for Business Casual Shoes for Men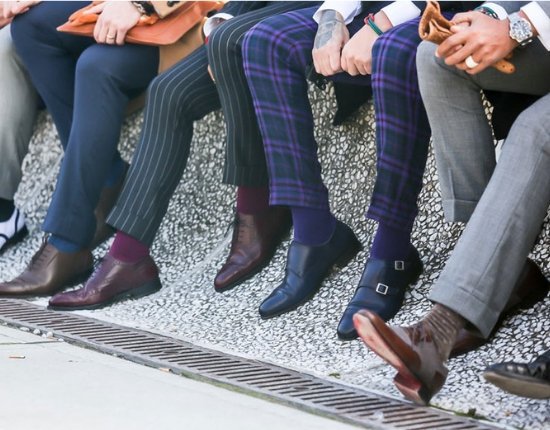 For around two decades, offices have started this business casual dress code. It is certainly good news for the employees. It gives them a chance to be a bit more relaxed at their workplace. An office's environment can come to be stressful for the workers. But a more casual approach to the dress code can let off some of that steam. Many workplaces observe casual Fridays. This is when employees are allowed to go a bit easy on the professional dressing. It has proven to boost the morale of the employees and reportedly keeps them happy. It gives people a chance to relax. Many take this opportunity to show off their taste in fashion to their colleagues. It has become a culture of sorts in most first world countries. Even companies in developing countries are making it a part of their workplace culture.
Men's Business Casual Shoes
Today, we will be getting into what kind of shoes you should wear to work and much more. First off, any kind of lace-up shoes is good to go. Of course, your judgment will come into play here. Do not go for funky lace-up shoes. Lace-ups that look professional would work well. Specifically, we recommend chukkas, bluchers, Chelsea boots, oxfords, loafers, and brogues. These are our favorite for business casual attire. These are the masters of shoes that will make you look stylish. We love seeing these shoes in meetings and presentations. They set a certain aura of professionalism around the man wearing them.
Business Casual Sneakers
Generally, sneakers are seen as too casual for the office. But you can wear them to work if you make the choice smartly. You need to stay away from sneakers that look like they are for workouts. There are a couple of great sneakers out there that can easily be worn with dress pants or chinos. The trick is to pick the right color like tan, black, blue, or gray. Avoid colors that might clash with professional attire. The sneakers that come in soft suede are the best for a business casual look. The best thing is that your feet will be comfortable and you will look great. If you buy good quality sneakers, they will last long. Even if they are expensive, consider them to be an investment. Sneakers for a business casual look are great for people who have standing desks. They will keep your posture aligned whilst taking pressure off of your feet. All in all, such sneakers would be a great choice of footwear for your workplace.
Mistakes of Business Casual Shoes for Men
There are a few mistakes that you can make in this area. We are going to highlight a few to give you an idea about them. We hope that you will learn from the mistakes of others and make none of your own. The biggest mistake that men make is that they go too casual with shoes. You need to keep in mind that you are going to work. If you are in doubt then go a bit more formal but do not be under-dressed.
We have spotted a population of men who think it is okay to wear boat shoes to the office. Never wear boat shoes. Boat shoes do not work for the office environment at all. Keep in mind that shoes are the thing that pins together with your whole look. You can go wrong with not only the kind of shoes but the color too. Stay away from crazy colors that might reflect poorly on your professionalism. Unusual colors might be bold generally in life. But at the office, they say that you do not take your job seriously. Always play it safe when it comes to office footwear. You do not want to be called in for wearing improper footwear.
Business Casual Shoes
The formality of shoes depends upon the industry that you are in but it is better to be dressed sharply. We are of the mindset that untidy dressing is not acceptable at all in an office. If you are not much into fashion then this piece will certainly help you out. It will guide you about footwear choices for your work. We encourage you to also notice what shoes others are wearing for the business casual look. You can even talk to your colleagues about it. We cannot emphasize enough that shoes are the linchpin of every outfit everywhere. It is the reason why we dedicated to teaching you about them in this article.