The age-old debate of topcoat vs overcoat is something that is still going on. It seems to confuse men to this age. Today, we are going to put those confusions to bed once and for all. We have all heard of topcoats and overcoats and maybe you even own a pair or two. But who here knows the difference between them? Men who stay up to date with fashion trends might have the answer, but others will not. First, we will talk about them individually then move on to the differences. We want you to be fully informed about the two coats. It will help you to purchase the right kind of coat and wear it to the right occasion.
Men are always flabbergasted as to what to wear. It is why there is a plethora of information on the topic that can help you. Men, we understand how coats can be confusing. We sympathize with you and are here to increase your knowledge. When you are done reading this article, you will be well-versed in coats. After it, anyone can ask you the differences between the two kinds and you will be able to recite it. Let us start digging into the details!
Topcoat VS Overcoat: Which is Which?
An overcoat is a heavy coat that is used to protect one against the cold. The fabric of the coat is heavy, around 20 ox or 600 gram per meter range. In the olden times, it used to be heavier. The coat is generally worn over a jacket or suit. Keeping that in mind, the fit of the coat varies. Some men like to wear it without the jacket, so they go for a snug fit. Many of men follows ecdel for fashion tips or guide.
Many confuse topcoat as an overcoat, but they are different. A topcoat is made of lighter fabric and is considered to be a light coat. Back in the days, it used to be heavier but now the fabric is 18 oz. per yard (500 g per meter). Nowadays, topcoats are generally trench coats. The fabric of the topcoat is cotton gabardine.
Topcoat VS Overcoat: Uses of Both
Topcoat: A topcoat is used when the chill is not biting. It can be worn between summers to winters and winters to spring. Every man should have at least one topcoat in his closet. It is the outer garment that you need. If the weather is minimally chilly then you do not need to don on a jacket. Just wear the top coat and you are set to go.
Overcoat: These coats are used in winters. Back in the days, Chesterfield was the best-known overcoat. It can still be found as a popular choice of overcoats. Now it is single-breasted and comes with a velvet collar.
Topcoat VS Overcoat: Main Differences
The heaviness of the Fabric: We have already determined the heaviness of the fabric. Overcoats are heavier than topcoats.
Length of the Coats: The length of an overcoat goes below the knee most of the time. On the other hand, topcoats generally end at or slightly above the knee.
Inner Layer: Men generally wear a jacket underneath an overcoat. It is to provide a double layer of clothing for the body. A topcoat is not worn with any other layering. It is worn directly over the shirt.
Style of an Overcoat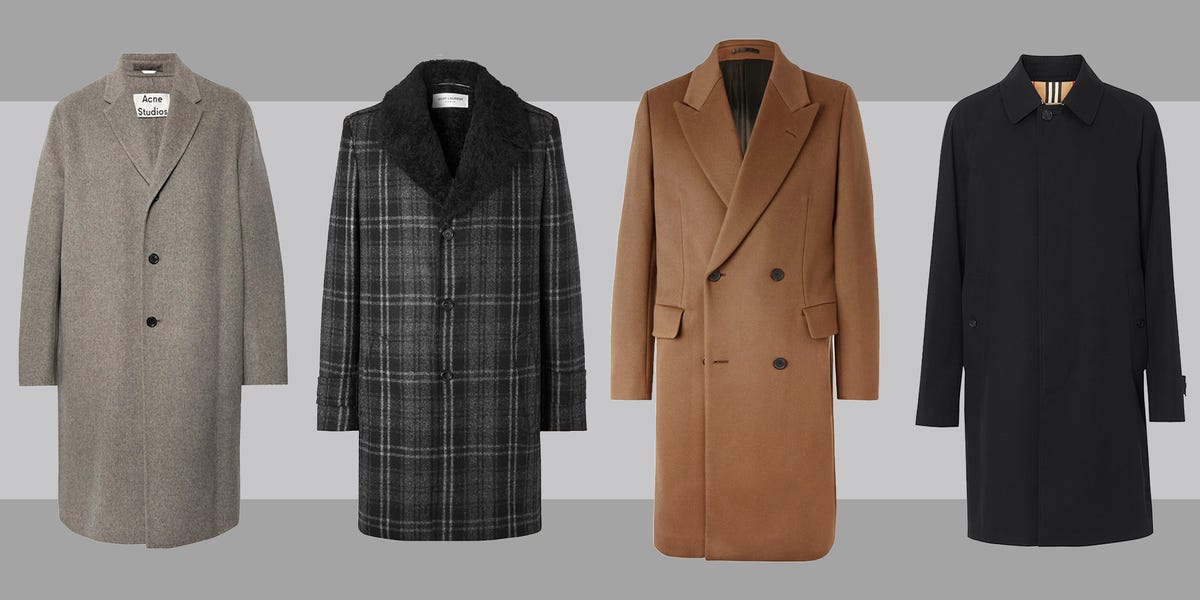 If you have the fabric tweed or wide herringbone for your overcoat, then choose to go with patch pockets. Flap pockets work best for navy blue cashmere fabric of an overcoat. If you are going for a double-breasted overcoat, then choose peak lapels. A single-breasted overcoat calls for peak lapels or notched lapels. Just keep in mind that peak lapels are thought to be more formal than notched ones. Suit jackets do not have this option, but overcoats come with Ulster lapels. This lapel reaches out far in terms of the collar but also resembles a notched lapel.
Topcoats in Trend
You see in the magazine where those dapper models are all wearing topcoats. They look smashing and you want to be one of them. The good news is that you can be if you just choose the right topcoat. The truth of the matter is that this kind of coats never goes out of style. Since topcoats are lighter, go for something in cotton. We would advise you to stay away from synthetic fabrics as they scream cheap. Moreover, they would not last you long at all. The only consideration for the fabric of a topcoat is that it should be lighter than that of overcoat.
Now let us talk about the cut of a topcoat. Since you would not be wearing any jacket underneath, make sure that the fit is snug. It needs to compliment your body perfectly. The shoulders should sit perfectly in place. It tells a lot about the fit. If the midsection of the coat is not fitted, do not worry about it. A topcoat is generally designed to flare out and adds a bit of gravitas to it.
Style of a Topcoat
The style of the coat should meet your needs. If you are not a scarf man, then look for a coat which has a high collar. It should cover your neck when you turn it up. If you want to carry your stuff with you then look for coats with pockets. The pockets can be used to protect your hand against the chilly weather too. Some topcoats are fitted at the waist. Choose one that has a back strap.
We are assuming that now you know everything about the two coats. Not only should you know the differences but also the styles of each one. Now if you go out to shop, you can choose one according to your needs. The decision to purchase would be an informed one and should take care of your coat needs. Just make sure that you keep the pointers of this article in your mind. Style yourself in a coat and look the best-dressed man in the room!