A hipster haircut is a common sight and it has rose in prominence after many celebrities and style icons went about sporting them. Hipster haircuts will only get more popular with time for they are stylish and cool. Tania clay blog can guide you on latest fashion or style trends.
Hipster haircuts are basically old school hairstyles that are revamped to have a modern touch to them. A mix of fade or tapered sides and you are ready to sport a vintage look.
Delve into the world of hipster hairstyles with our collection!
1.      The Hipster Tapered Pompadour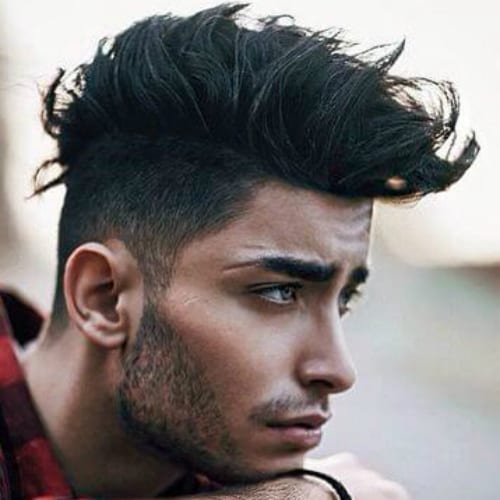 Style a pompadour upfront with tapered sides for a hippy look. This style is voguish and helps to compliment the volume of your hair.
Tapered sides distinguish the look from a usual pompadour which usually involves sideburns.
Go for a wavy and spiky texture for your pompadour for a messy look.
2.      The Traditional Spiky Hair with Beard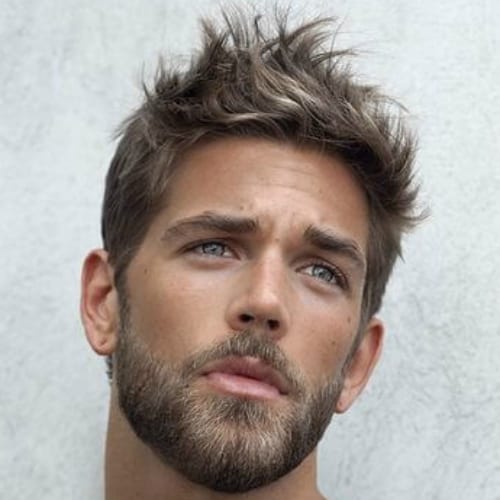 Spiky hair never seem to go out of fashion. This timeless hairstyle looks great if styled well. You should use a quality hair product for styling.
Moreover, to complete this look, get yourself a beard. Try to grow the beard. It should be thick but not unkempt.
3.      Hipster Haircut Special – Slick Back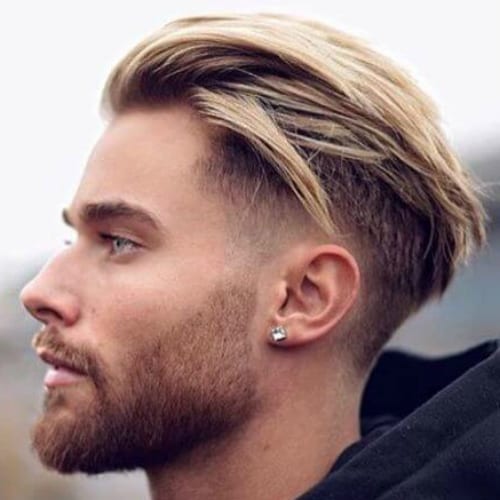 Most hipster slicked back hairstyles have fades paired with them to look different from the crowd. Other than that, the fade helps to give definition to the hair on top.
Go for a fade or shave down the sides. We suggest you to get a fade instead.
The temple fade works best with this look.
4.      The Tousled Look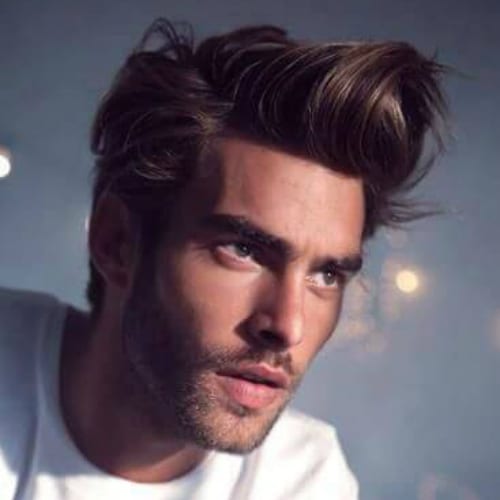 Messy hairstyles are pretty common among hipsters. This hairstyle is low maintenance and requires very little effort from your hand.
Use some hair product to tousle your hair. You can just use your fingers to style your hair. This ensures that your hairstyle stays in place throughout the day.
5. A Sharp Hipster Haircut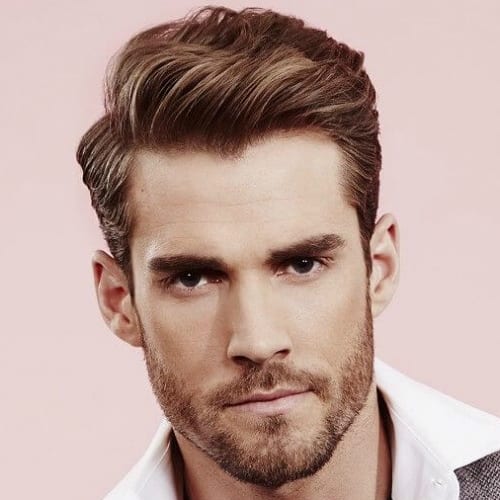 To get this hairstyle, you need to have slightly longer hair so that you can slick them back. Moreover, you need to slick your hair back in a way that they are slightly to one side.
A little bit of fade on the sides will accentuate the volume on top. Lastly, a beard can help to give you a cleaner and complete look like the one in the image above.
6.      Forward Bangs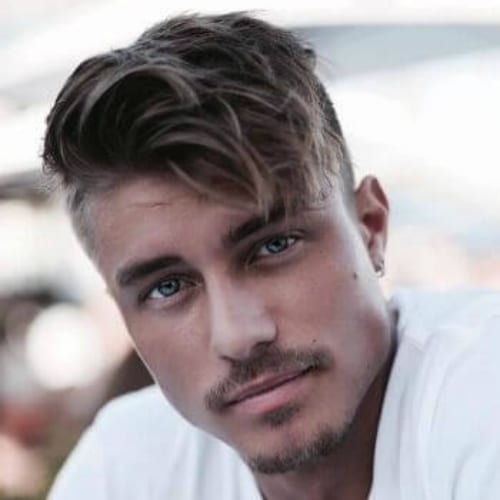 Fringes are a hipster staple when it comes to hairstyles. This fringe hairstyle is pretty common among teenagers as well.
A similar style was rocked by Justin Bieber as well. The idea is to comb your hair in a way so that your fringes are positioned above your forehead.
Little bit of hair wax can help you to give a more natural look to your hair.
7.      Another Hipster Haircut Special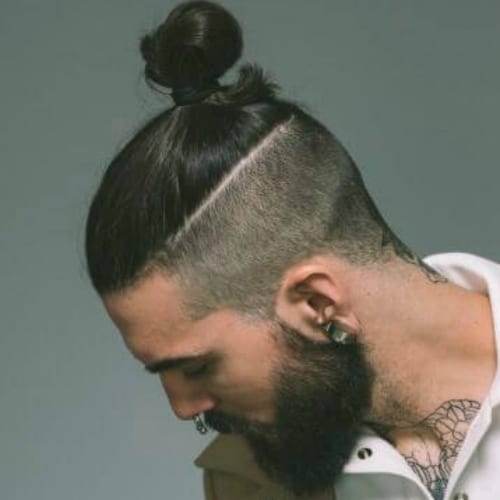 You must have seen hipsters sporting this look. This is a trendy hairstyle that is making rounds in the men's fashion industry.
If you are someone with long locks, this is the perfect style for you. Shave down or taper the sides of your head for a disconnected undercut look.
Tie your hair in a man bun to complete the look. A beard goes really well with this hairstyle.
8.      Wavy Hair, Don't Care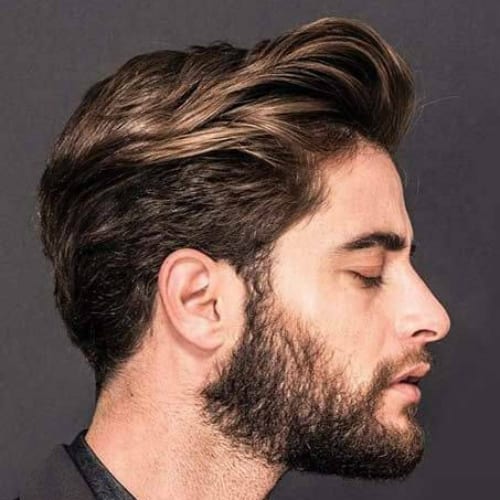 No need to tame your wavy hair. More men are now rocking their wavy hair with pride. Wavy hair look great if styled well.
For this hairstyle, you need medium hair length. Tiny amount of hair wax will be enough to keep your hair in place. You may want to keep your hair in its natural texture.
Slight highlights on your wavy hair will look great. You can use this image as an inspiration.
9.      Curly Hair? No Problem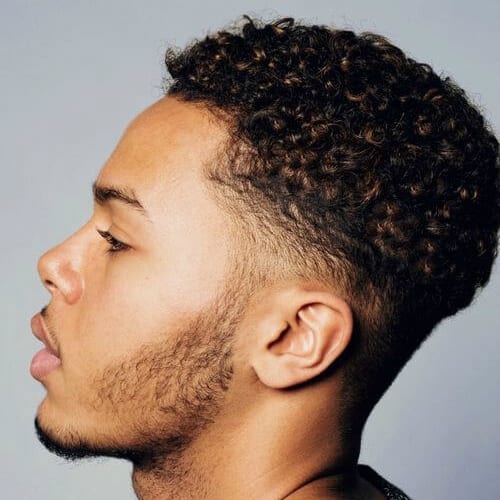 There is something for everyone. Look at this curly taper fade. If you have curly hair that are hard to tame, then this is the hairstyle you should go for.
Go for tapered sides to complement the thick hair on top.
10. The Top Knot Hipster Haircut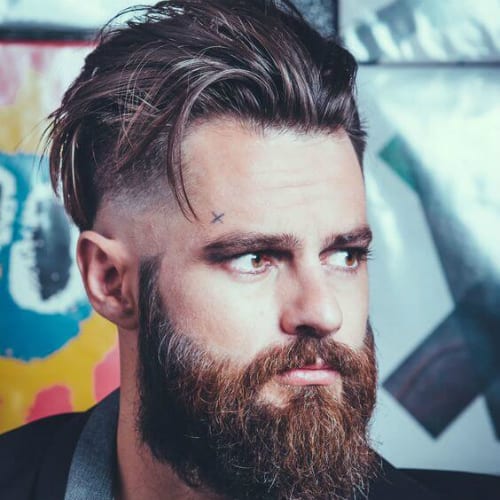 This is a variation of the top knot with shaved sides. You will see many hipsters rocking this look. This look is incomplete without the beard and the mustache.
So, if you are someone who does not like to keep facial hair, then steer clear. But, if you are not the former, then this is an amazing option for you.
You can either go for shaved sides or a tapered fade to switch things up. However, the sideburns will not connect with the sides. You can notice this in the picture as well.
11.      The Neat Slick Back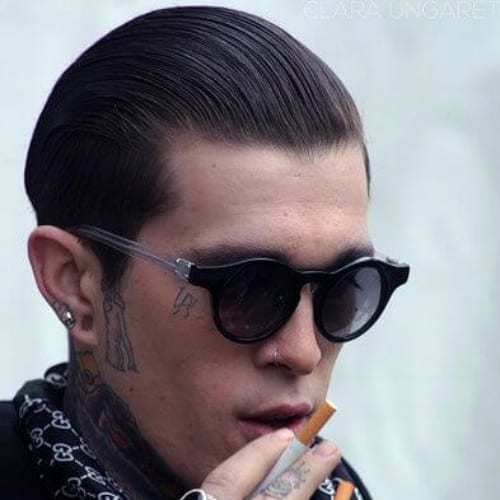 This is one of the neatest hairstyle you could opt for. You will need to comb your hair down and back. A fine comb will be required.
A tad bit of hair styling product will be needed as well. This hairstyle looks classy and has a touch of rebelliousness to it.