The undercut hairstyle for men will never go out of style. It is a hairstyle that has been sported by the masses for many years.
With more passing time, it has only gotten more famous. This hairstyle has been sported by many A-list celebrities and sportsmen in the past as well.
To celebrate this evergreen haircut, we have prepared a list of stunning undercut variations that you can rock.
1. The Messy Undercut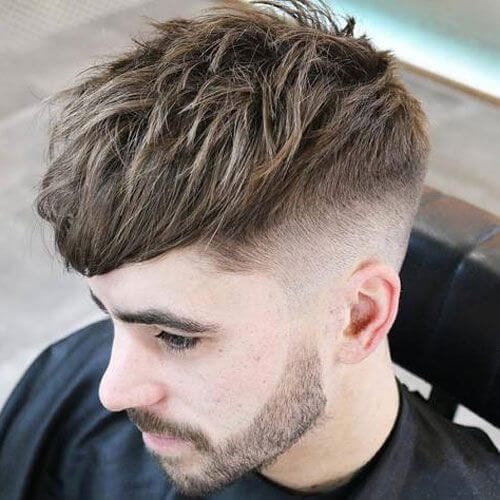 Not all men like a clean slicked back look. If you are the kind that likes a messier haircut, then this hairstyle will please you.
If that is who you are, then you cannot go wrong with this hairstyle idea. Messy undercuts for men are trendy and work best for men who like to stay up to date with latest fashion.
Also, a messier top means that you do not need to spend hours in front of the mirror to get ready. You are always ready for some fun!
2.      Subtle Undercut Hairstyle Men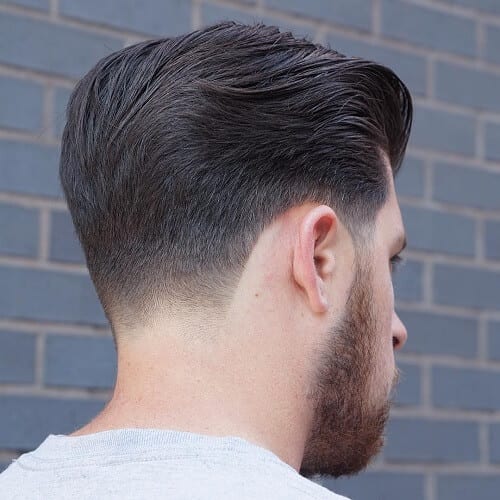 Shaved or tapered sides might be too edgy for some men. Some men just want to get an undercut that is a little discreet. This is the undercut you should go for if you like to keep things low key.
Men who have subtle and sophisticated taste in fashion will be head over heels over this hairstyle. This undercut has smooth transition from the sides to the top.
It delivers a sharp look as all undercuts do.
3.      Disconnected Undercut Hairstyle Men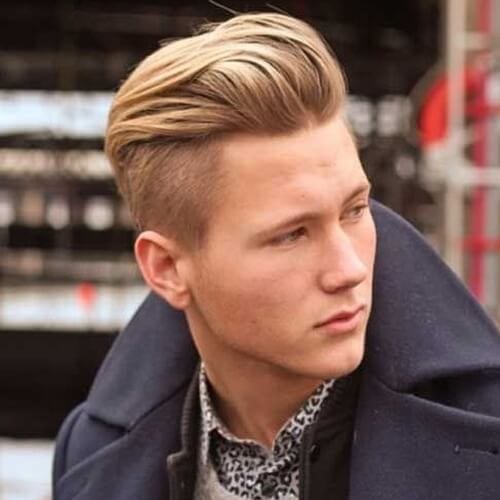 Men who like to make bold fashion statements should go for this look. The disconnected undercut is one of the popular variations of this hairstyle, and it is making rounds in the men's fashion industry.
You can either completely shave off your sides or have very short hair on the sides. Longer hair on top looks better when you are planning to get a disconnected undercut.
This particular instance showcases your undercut hairstyle in better light.
4.      Medium Length Crop for Undercut Hairstyle Men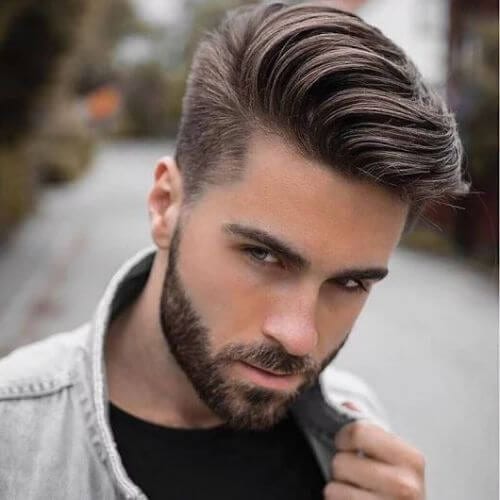 You do not always need to have long hair on top for an undercut. In fact, many men go for a medium length on top when they get an undercut.
The medium hair length is easier to manage and style. Your hairstyle appears balanced, and the hair do not fall to one side of your head.
Longer hair on top require more time in maintenance. Moreover, you are expected to make more frequent visits to your barber to keep them in shape.
5.      Top Knot with Undercut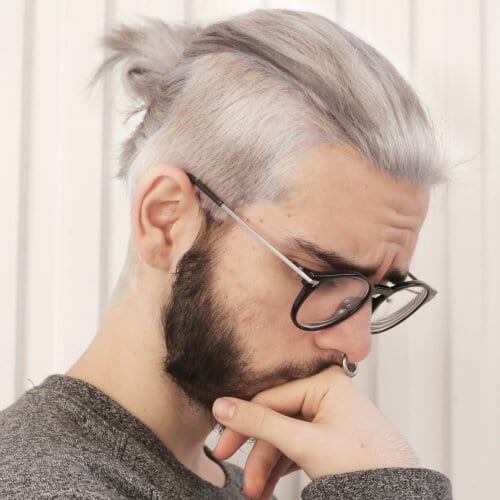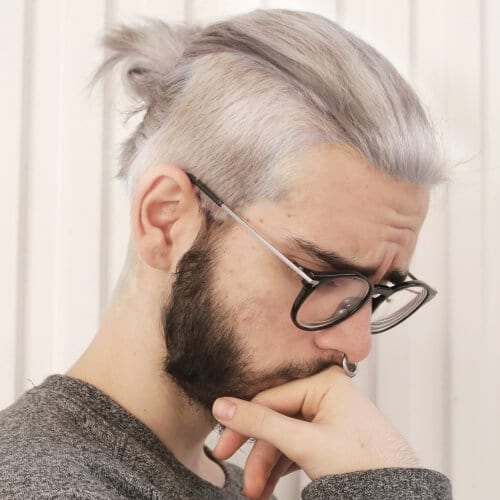 This haircut is the fusion of the notorious man bun and the undercut. While some people consider this a more hipster look, we think that this hairstyle is becoming more of convention now with more people adopting this style.
The short sides will accentuate your man bun and the undercut. Throw in some shaved lines for a more personalized look.
Moreover, you do not need very long hair to go for a top knot. You just need enough hair that can be tied into a man bun.
6.      The Classic Undercut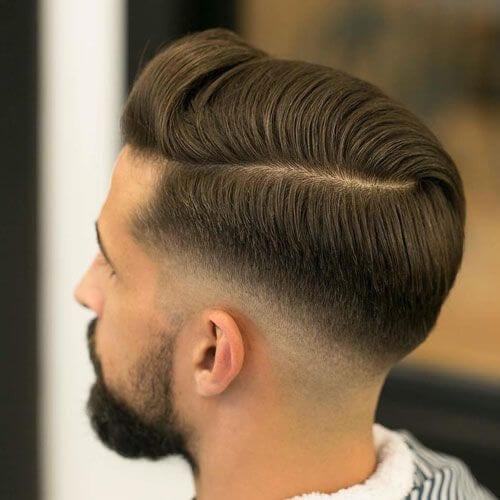 The classic undercut reeks off class and elegance. This is a classic look that is worn by men all around the world. This haircut has a legacy of its own.
This is a timeless hairstyle that looks amazing when done right. Good hairdressers know the right procedures to get the perfect look.
7.      Wavy Undercut Hairstyle Men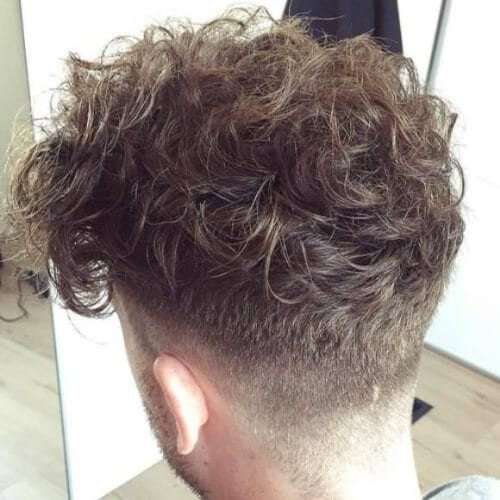 No specific hair texture is required to rock this undercut hairstyle. Men with curly, wavy hair can get an undercut too.
You can go for the basic undercut look with slightly longer curls on top. You can either leave them messy or sweep them to the side for variation.
8.      The Fohawk Undercut Hairstyle Men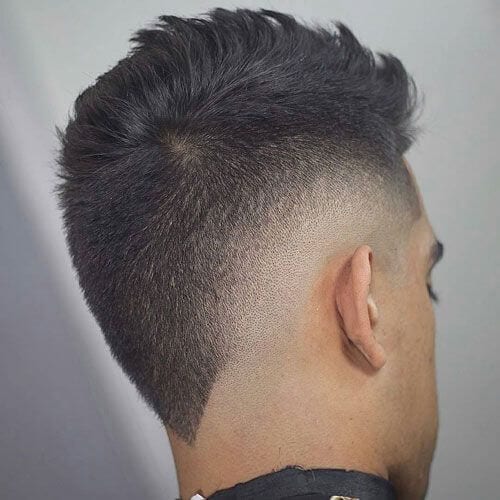 The fauxhawk, commonly known as fohawk, is another cool hairstyle idea. You can pair the fauxhawk with an undercut for a more stylish look.
Fauxhawks generally have longer hair on top with shaved sides. The shaved sides help this hairstyle to be styled as an undercut as well.
However, unlike the usual undercut, the back of your head will have a trail of hair that will be connected with the fauxhawk.
9.      Side Sweep Your Undercut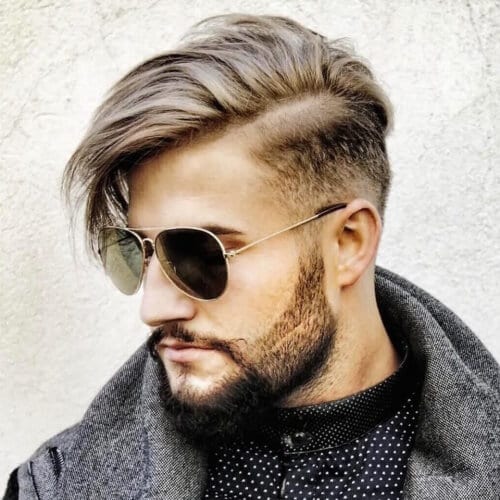 The side swept undercut is the hottest variation of the undercut. It is trending everywhere and that is no surprise.
Go for tapered, faded or shaded sides for this look. Now, the top needs to be longer than the usual length required for an undercut.
The top should be long enough to be swept to one side. Wear it on any side to have an amazing look.