We have the latest collection of boys haircuts that you may like. The school season is upon us. Summer vacations are going to end soon, and it is about time for your little man to go back to school.
Before your young one starts school again, why not get them a nice haircut? There are many stylish boys haircuts to choose from.
Whether your kid likes to wear their hair long and wild, wavy and medium, or generally likes them short, there is definitely something that will catch your eye in this article.
Go through the diverse hairstyles for boys and choose the one you love the most.
1.      Neat and Natural Swept Hairstyle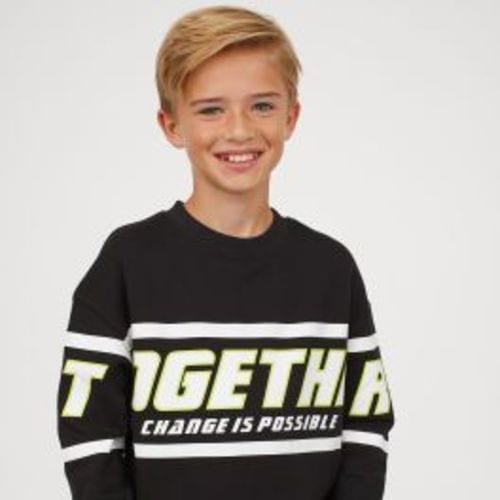 Most boys like to wear hairstyles that are neat and easy to take care off. They like to wake up and do not want to miss out on the action while they comb their hair.
This hairstyle complements the natural growth of hair of most boys. Moreover, it allows them to either go for longer hair on top or simply chop them down to be short.
2.      Wear Those Curls with Pride!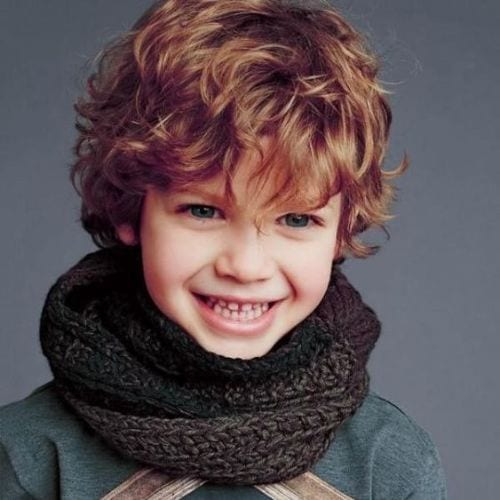 If your boy has wavy hair, help them to rock it with pride. These hairstyles radiate a cool vibe and are fairly easy to maintain for the most part.
You can finger comb them to style them, or just leave them as it is for a more natural look. Wavy haircuts look great if styled for medium length of hair.
Also, if you are planning to twin with your little one, we have wavy hairstyles for men as well.
3.      Classic Ivy League Boys Haircut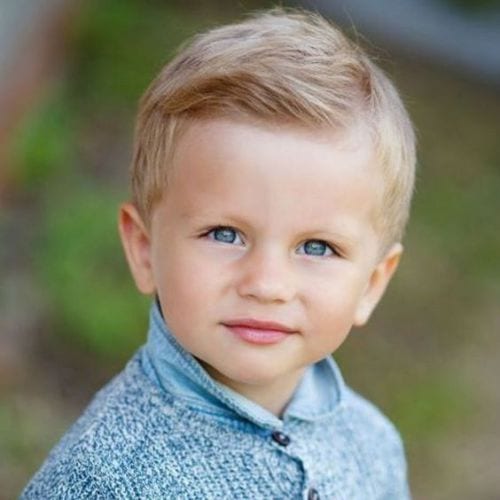 The Classic Ivy League hairstyle is an obvious choice for boys. It is a sophisticated haircut with a dressy feel to it. Furthermore, they are easy to wear on the daily as well.
You can either go for a medium or a short length on top. Get the side to be cut short as well. Also, it is advisable to keep the hair off the ears.
A trip to the barber every once in a while is all it needs to take care of this look.
4.      Bangs Paired with Layer Boys Haircuts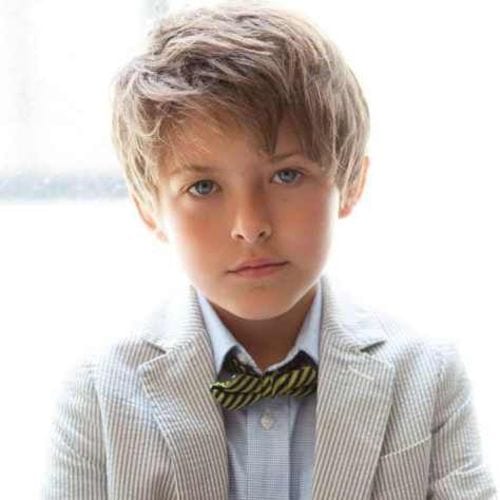 This haircut is somewhat adopted by most members of a boy band. Niall Horan had this look during his time with One Direction. The Backstreet Boys also sported this look in their primes.
It has a stylish touch to it that requires no styling. Moreover, this hairstyle does not look messy at all either. This makes it a perfect choice for a daily wear.
Allow the layers to rest easily on your forehead as the other parts of your hair go with the flow. It is one of the boys haircuts that showcases a relaxed and fun look.
5.      Quiff Boys Haircuts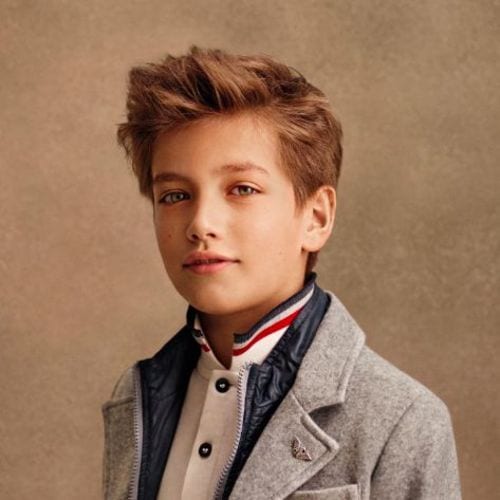 The quiff is the perfect look for fun and functionality. It looks good on everyone, and it is a trendy look.
After getting the haircut done from a hairdresser, all you need to do is to sweep the hair upwards, and you are done.
This haircut is personification of modernism, something your little man will adore. Moreover, this hairstyle does not require much hair product or maintenance.
6.      Messier Bangs for your junior!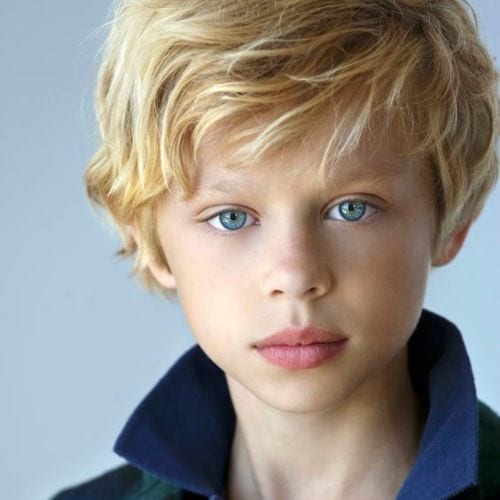 Bangs are the go-to hairstyle if you are aiming for a breezy, cool look. It is a flattering hairstyle which is not hard to style.
They go well with any face shape and do not require much attention. A little finger comb and you are done.
7.      Shoulder Length Hair for your Kid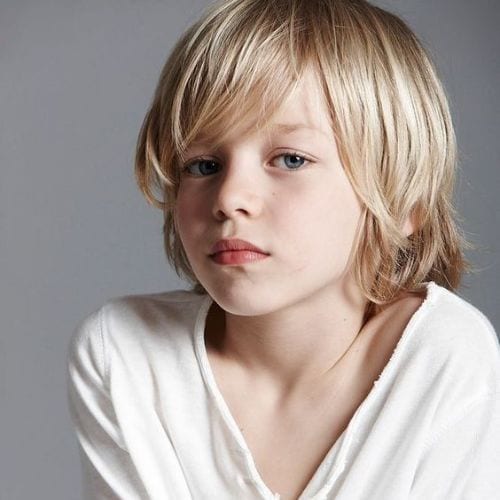 If your child has thin hair, then this is the hairstyle for them. We understand the pain of styling thin hair. It requires constant effort and long periods of time.
With this hairstyle, you can wear your hair in its natural glory. It is a casual and fun look for young boys. A hairstyle that can be sported by the youth and the old.
You can have layers all around your face with a little bit of trim all around. Lastly, you can throw in a side part as well if you like.
8.      Boys Haircuts with Peter Pan Vibes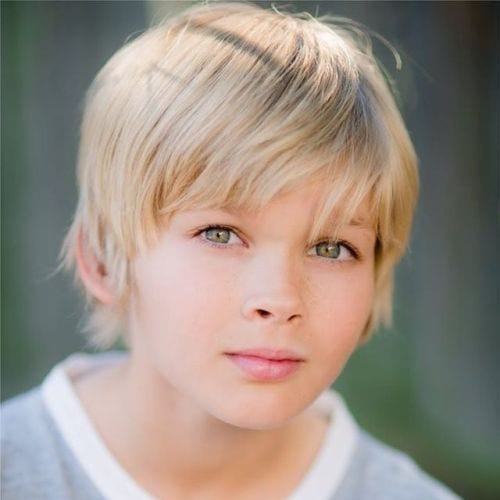 Most young boys like having medium to long length hair. This haircut is an easy choice for boys who are looking for an easy haircut that is simple yet voguish.
This hairstyle features fringes on the front and the sides. You can easily set them with use of comb. This look is easy to maintain.
Lastly, this haircut suits boys with any face shape, making it a popular choice among the boys.