Some men are born with wavy hair and others do everything in their power to get wavy hair. Wavy hairstyles for men are popular among the masses.
Natural wavy hair are flexible and you can style them the way you want. You can leave them in their natural pattern or play with them to look for a different look.
We have selected a diverse range of wavy hairstyles for men so that they can pick a style for themselves whether they have short, medium, or long hair.
1. Go Casual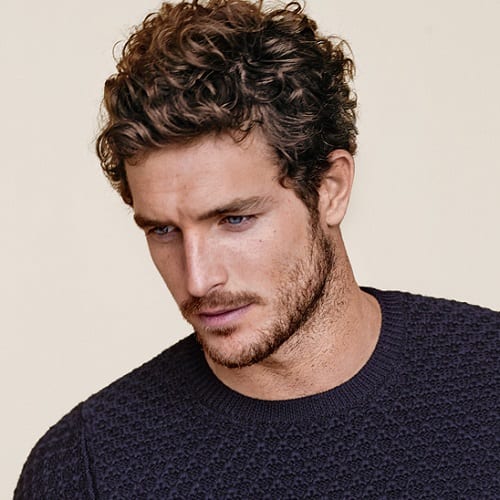 It can be hard to find stylish hairstyles that you can wear on the daily. This casual wavy hairstyle is something that you can sport on the daily without much work.
The hairstyle we have chosen will work for all kinds of occasions, whether formal or informal. It is something that is appropriate to wear in a workplace and for the daily.
This hairstyle idea works best on short hair. You can go for a medium length as well.
2.      Shaved Lines to Complement Your Wavy Hair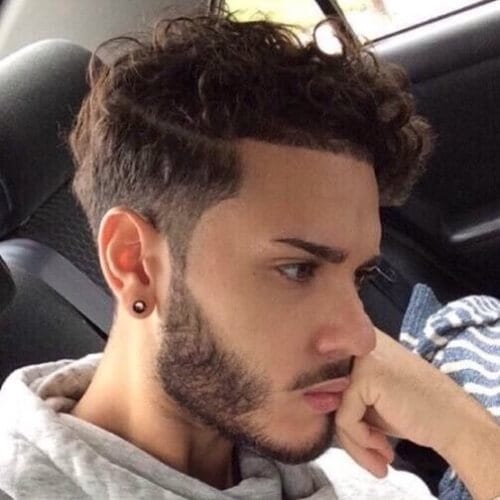 If you are trying to make a bold fashion statement, this is your chance. Famous celebrities like Cristiano Ronaldo are known for getting shaved lines. You can do that too!
Shaved lines near the temple or sides of your hair look great. It will help you to stand out.
You can do this yourself. However, we recommend that you seek the help of a seasoned barber to do it for you. You can use this style for an inspiration.
3.      Messy Hairstyles for a Carefree Look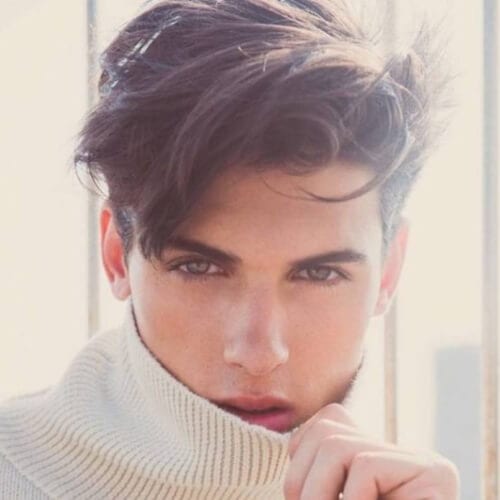 Wavy hair can be easily styled to look messy. You may need to use some hair product to set your hair if they are thin.
Men with thick hair can rake their hands through their head for a messy look because they will naturally fall into place.
Loose and wavy hair do not require much maintenance either.
4.      Two Tone Wavy Hairstyles for Men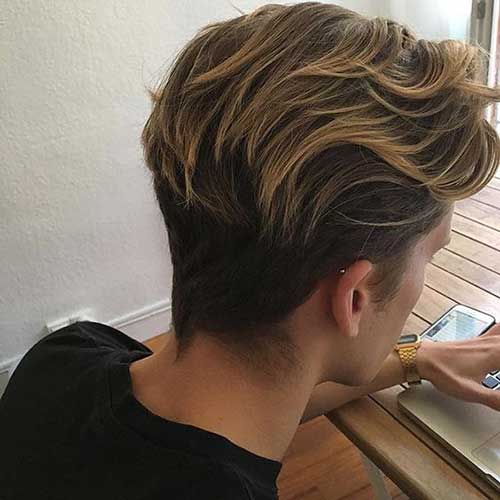 You can further highlight your wavy hair by adding some color to it. Brighten up your hairstyle with a color of your choice.
You do not need to dye your hair completely. Highlight the waves of your hair with a color choice to accentuate your natural texture.
5.      Messy, Wavy Hairstyle for Long Locks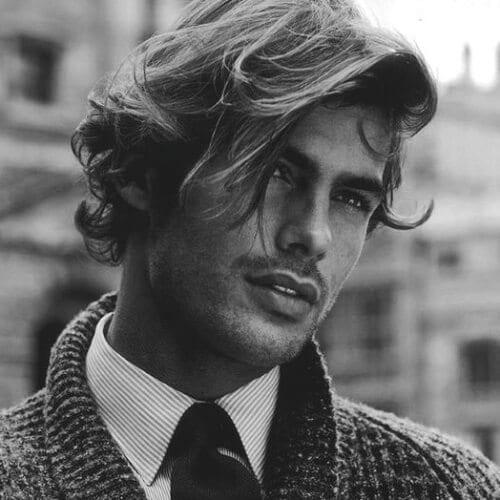 If you have long hair, you can go with this look. Former One Direction singer, Zayn Malik, sported this look after leaving the boy band.
It is a fashionable look for men who have longer hair.  Wear your wavy locks proudly and set a fashion statement.
6.      Short, Messy Look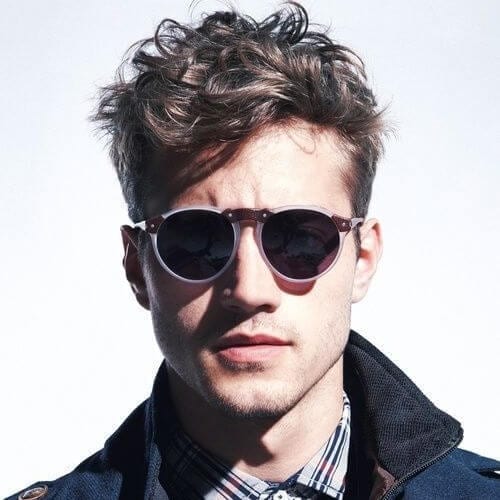 Short wavy hairstyles are popular among the men fashion industry. This hairstyle resonates with a cool and casual vibe.
You can pair this look with sunglasses when you go outside.
7.      Asymmetrical Wavy Hairstyles for Men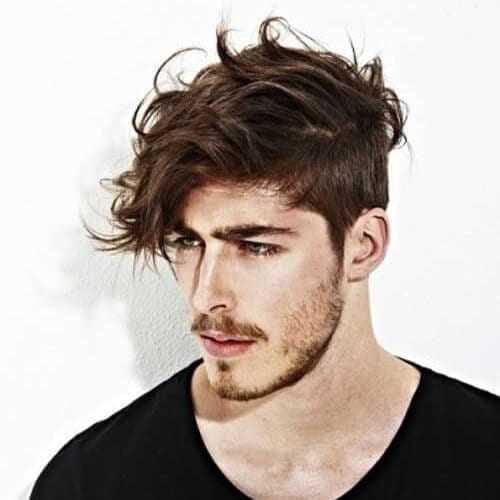 Wavy hair are easier to style than straight hair. So, if you are looking for something more creative and flashy look, try this hairstyle for a change.
8.      Time to go full retro!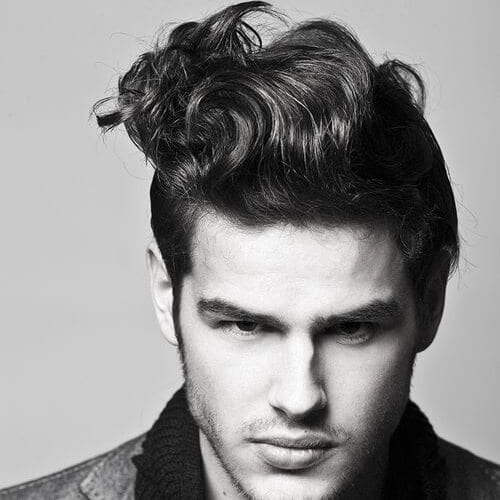 Some hairstyles are simply timeless. Look at this one for example. It is a side swept look with a touch of elegance.
You can either tame them down by slicking them back or let them be free after sweeping them to the side.
9.      Tapered Wavy Hairstyles for Men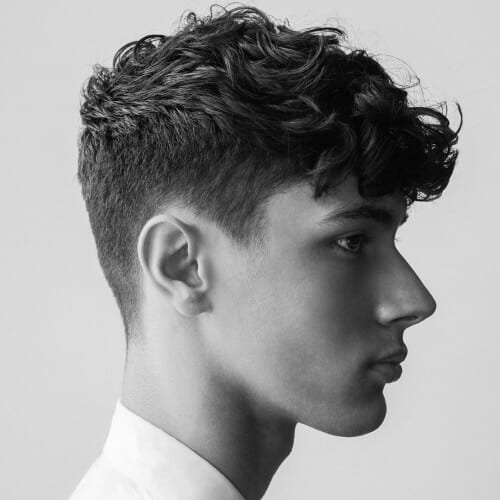 Tapered hairstyles are a staple in the men's fashion industry. They look elegant and stylish on all kinds of face types.
Furthermore, they are easy to maintain as well. A tapered haircut allows you to wear longer hair on top with the rest of your hair short.
You can leave your wavy curls on top for a dapper and sharp look.
10.      Wavy Hairstyles for Men that are Dynamic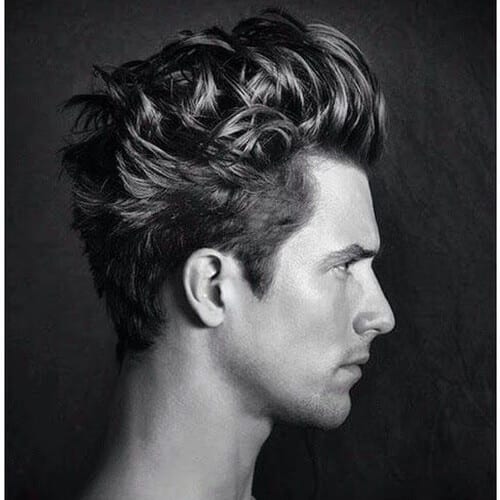 Men with medium hair length can go with this look. This hairstyle will accentuate the volume on top.
Use a quality hair product to get the correct texture. You can play around with your hair to change the style as well.
11.      Side Part Wavy Hairstyles for Men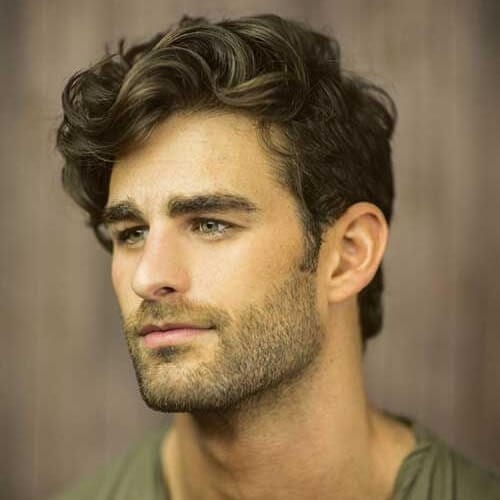 Men with thick wavy hair should opt for this hairstyle. Side parts are simple but they look elegant. It is a timeless hairstyle that looks good on everyone.
Thick wavy hair can be naturally swept for a side part. This haircut will help you to save time that would otherwise would have been devoted to styling your hair.
12.      Bring out the rebel inside of you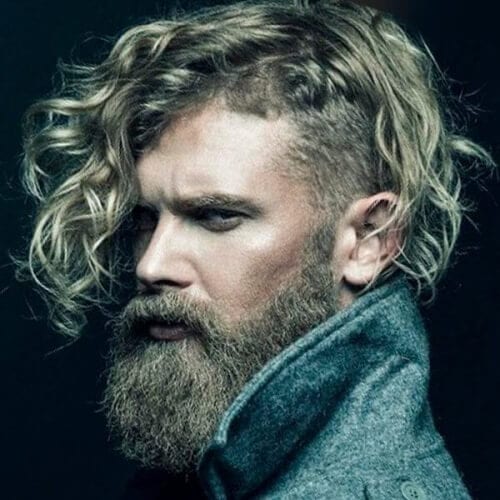 If you have medium to long hair length, you can rock this hairstyle. Opt for long bangs up front for a rebellious look.
You can let the natural curl of your hair for a stylish texture. Shaved or tapered sides will help to accentuate the bangs on the top.
Pair it with a beard and mustache for the complete look.