New Year, new hairstyles. Long gone are the days when teenagers would only get bowl cuts or flat tops. They want to look stylish and rightly so.
We have selected some cool hairstyles for teenage guys. These hairstyles are fresh and trendy.
Moreover, the hairstyles that we have picked for you are for different lengths and textures. So, there is something for everyone. Happy viewing!
1.      The Short Haircut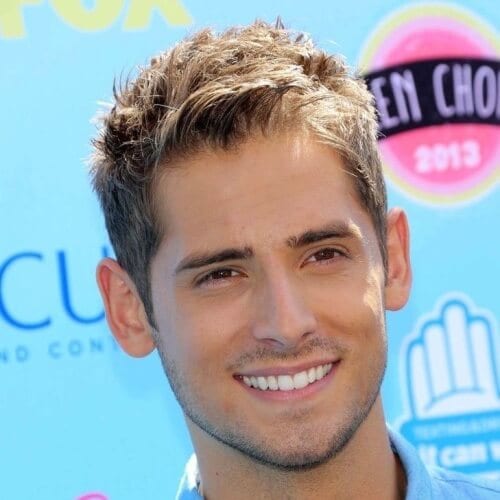 Most teenage boys like to go for hairstyles with medium hair length. However, short haircuts are very popular too.
They are easy to maintain and give you lots of flexibility when it comes to styling it.
You can either wear them in a messy look or go for a sophisticated slicked back. The possibilities are endless.
2.      Undercut Hairstyles for Teenage Guys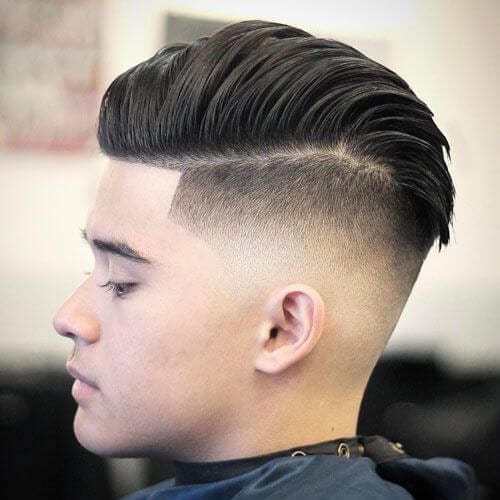 Undercuts are one of the most stylish haircuts that are popular among teenage boys. You can play around it with your hair to sport different variations of the undercut.
Go for a fringe undercut or a fade undercut. If you are thinking of a more conservative look, you can go for a tapered undercut.
Book an appointment with a seasoned hairdresser to get the perfect undercut. It is very easy to mess up an undercut.
So, it is advisable to invest in a quality barber.
3.      Thick Hair? No problem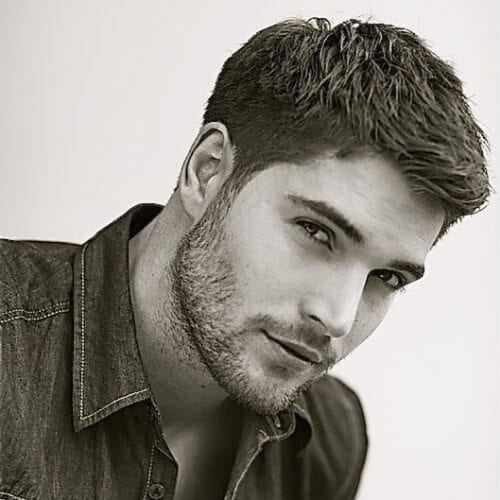 Thick hair require more time to style and tame. However, you can go for a shorter hair length to make your hair easy to manage.
Go for a cropped silhouette. Save time that you would have otherwise spent on styling your hair.
An inch of hair on top with slightly shorter hair on the sides looks trendy. It gives off a carefree vibe and this is the perfect summer look.
4.      Quiff Hairstyles for Teenage Guys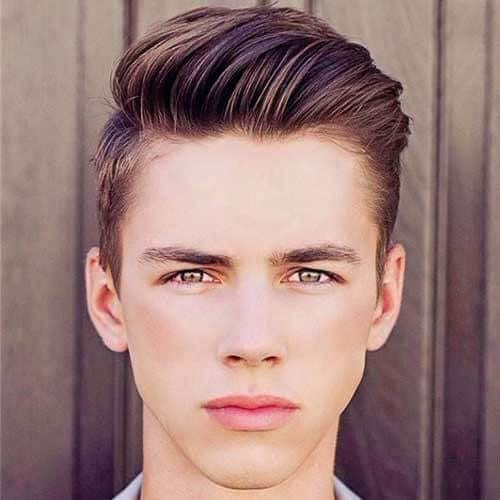 The quiff is one of the most popular and modern hairstyles of this era. It looks good on men and boys both.
Furthermore, the quiff can be rocked by boys with different hair lengths. It is recommended to have medium hair length though. More hair on the top means more volume up front.
Quiffs are known for their stylish and sophisticated look. Moreover, the quiff is the signature hairstyle of the pop sensation, Justin Timberlake.
We have more hairstyles inspired by Justin Timberlake that you can find over here.
5.      Tape Fade Hairstyles for Teenage Guys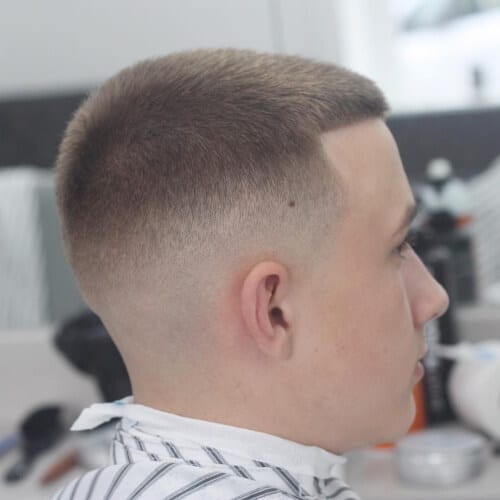 The taper fade is another stellar haircut idea. This haircut is all about simplicity and ease of maintenance.
The fade on the sides mean that you do not have to worry about sideburns. Also, the fade can help if you are planning to regrow your hair.
You can save time by going for this haircut. You will not need to spend time styling your hair with this haircut.
This haircut is all about relishing the natural texture of your hair and its growth. If you are looking for a shortest possible hair length, you can opt for the military version of this hairstyle.
6.      Get Highlights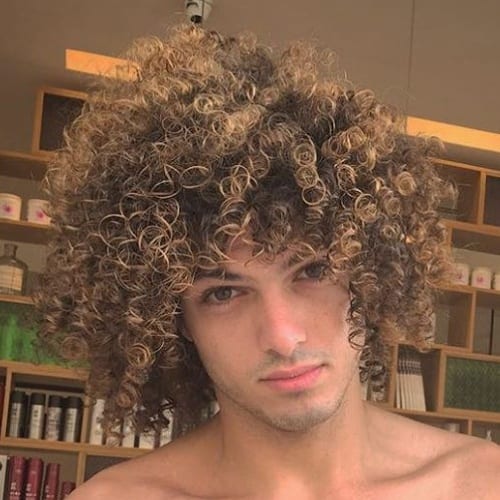 When you are a teenager, it is all about making bold fashion statements. Stand out in a crowd by getting highlights on your hair.
Dyeing your hair may seem like a risky option. In this case, highlighting few strands of your hair with the desired color will help you to look and feel unique.
For example, the boy in this picture got blonde highlights for his afro. You can do the same if you have an afro. Lastly, you can get highlights on straight or curly hair as well.
7.      Spiky Hairstyles for Teenage Guys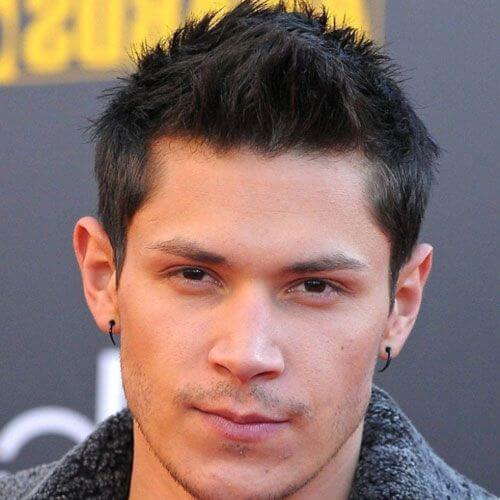 The fauxhawks are pretty common among teenagers. A fauxhawk is very easy to style and requires only minimal hair product.
This messy hairstyle can be done on short, medium, or long hair length. As long as you use enough hair product, you can style it very easily.
8.      Straight Hair? Try this look!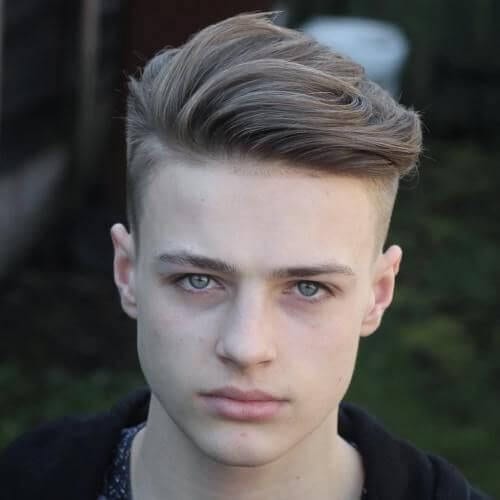 Straight hair are usually tamer than other textures, but they might be more difficult to style in a specific way.
Our advice is that you should go for longer hair on top with slightly shorter hair on the sides. This look is very famous among teenagers and celebrities.
Sweep your hair to one side and you are done with this hairstyle. The picture can help you get some context.
9.      Angular Fringe Cuts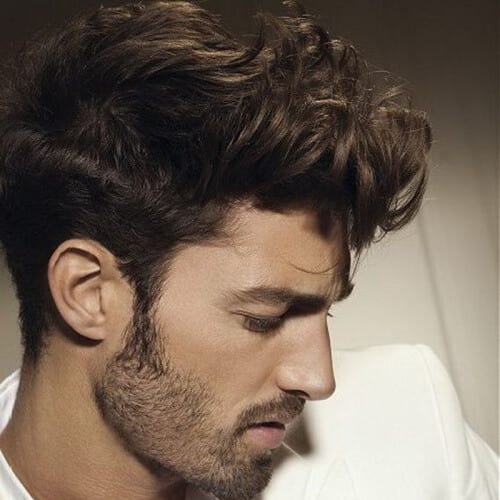 Angular fringes look dapper on boys with all kinds of hair. A little help from the hairdresser and you will be ready to rock these angular fringes.
The idea is to get the top of your head styled into fringes. You need to sweep your hair up top with fringes on the side and top.