Justin Timberlake hairstyles are famous among the masses. Celebrity icons have an astounding fashion statement. Their huge team of designers and stylists help them to look sharp and smart at all times. You can take inspiration from their outfits and hairstyles to style your daily look. An inspiration helps you to save time that would have otherwise been used to think about your style.
You can follow different celebrities online to help you stay updated about the latest trends. If you are looking for a hairstyle inspiration, then you should definitely follow the famous singer-cum-actor, Justin Timberlake. His hairstyles keep changing, so you do not have to worry about having the same hairstyle for too long.
Justin Timberlake is well known for his stylish quiff. However, throughout his career, he has sported different looks as well. Go through this article to find a hairstyle that suits you. Moreover, you can use the attached picture for a visual reference when you book your next appointment with your hairdresser.
Hairstyles that could dazzle the crowd
During his stint with the famous boy band, NSYNC, Justin wore a lot of different hairstyles. Similarly, he rocked various hairstyles when working as an actor as well. Justin Timberlake hairstyles are popular among the crowd for their pop appeal. Furthermore, his hairstyles are great for daily fashion. You can go from a high maintenance quiff haircut to a low maintenance buzz cut. Timberlake has worn them all.
The famous quiff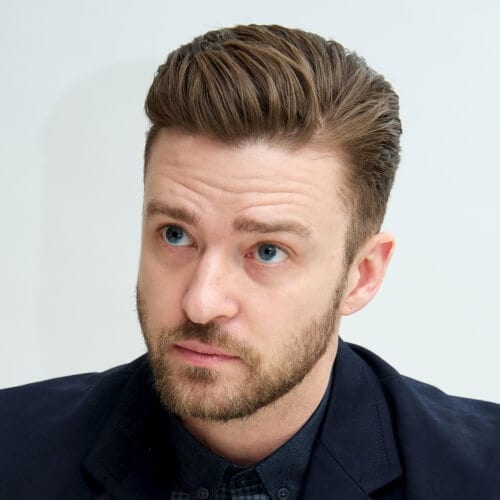 The word quiff is synonymous with Justin Timberlake. This is Justin's go-to hairstyle, which he wears so well. It is a stylish hairstyle that looks modern and sleek. The best part about this hairstyle is that it does not require too much attention. All you need to do is to style them upward on top. The sides will be swept down.
You can choose to go for a different hair length on the sides and the top. This is one of the most iconic Justin Timberlake hairstyles. There are chances are that your hairdresser might be able to style it for you the way you want without any visual aid. You will need to visit better salon to have a good hairstyle.
One of the low maintenance Justin Timberlake hairstyles – buzz cut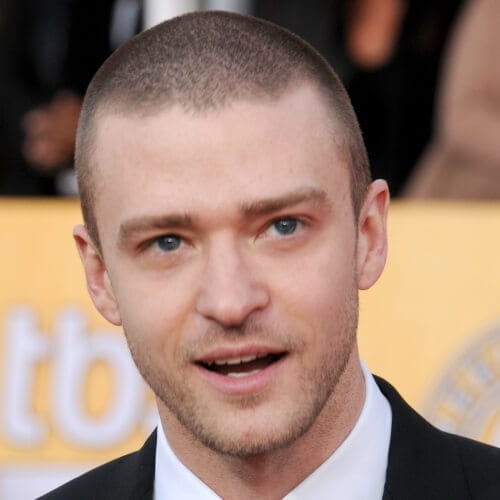 Timberlake is known for switching things up. He even got the famous buzz cut and gave it his own touch. You should go for the buzz cut if you are looking for a more subtle haircut with very short hair. Men with slow hair growth find this hairstyle very convenient and low maintenance. This is a stylish option if you are looking to regrow your hair from the roots.
Combover Justin Timberlake hairstyles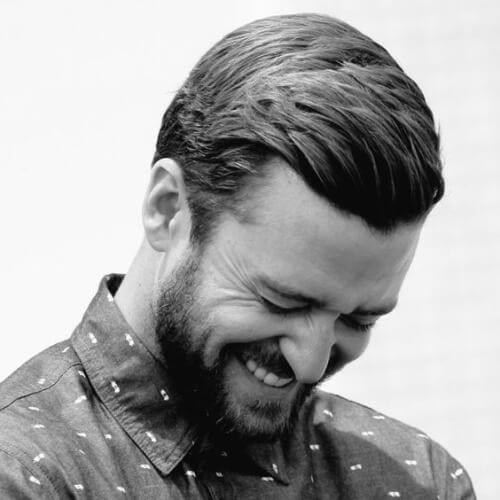 This is a hairstyle that Justin wears usually (when he is not wearing the quiff). This is a simple yet elegant hairstyle that is perfect for all occasions. This style is neither flashy nor too sober. It will help you to achieve a sophisticated look.
To get the perfect combover look, your hair should grow about two to three inches long. Use some product to keep your hair in place after you are done combing them to the side.
Slicked Back Look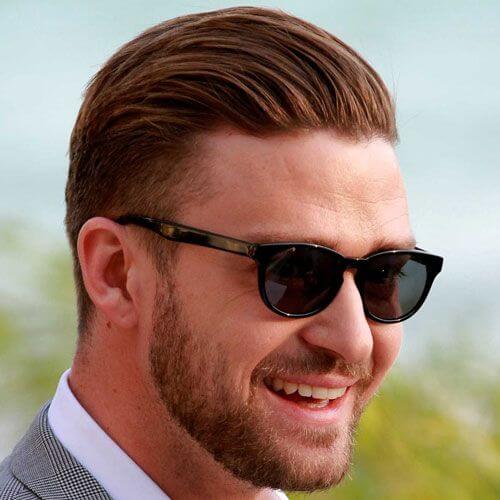 The slicked back look is one of the iconic Justin Timberlake hairstyles. Justin rocks it with confidence and looks sharp. To get this look, you need to have shorter hair on the side, and longer hair on the top so that you can slick them back.
It is advisable to use some hair product to slick back your hair so that you get long lasting hold. Another variation of this hairstyle is that you can get a fade. A fade on the sides with slicked back hair on top looks smart and modern.
Undercuts – Justin Timberlake hairstyles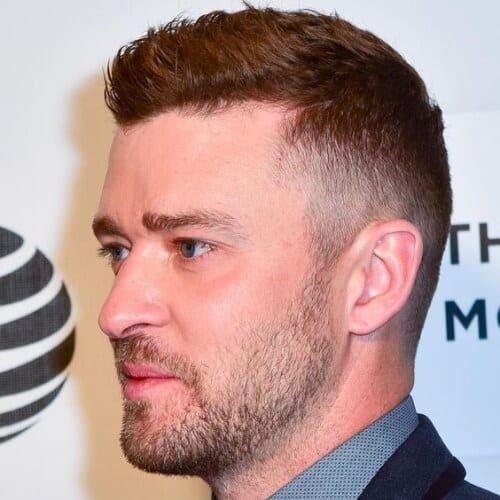 Justin has played around with the undercut as well. Undercuts are timeless hairstyles that have been sported by many celebrities. Timberlake is seen rocking a faded undercut numerous times.
The faded undercut looks good on him. Moreover, anyone who is willing to get an undercut should go with this variation. This hairstyle is trendy and easy to maintain.
Curly Cropped Justin Timberlake hairstyles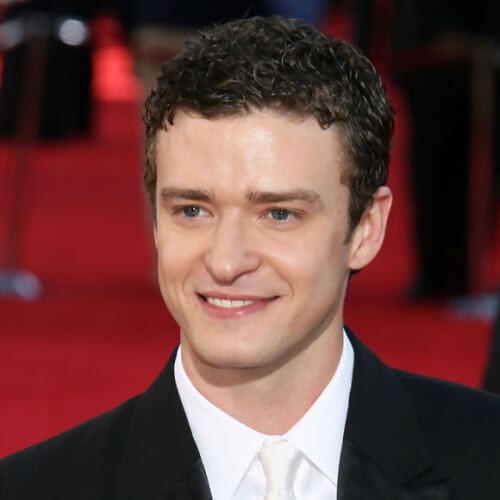 Back during his boy band days, Justin was famous for his curly hair. He used to experiment with them a lot. If you feel that taking care of curly hair is too much work, then this hairstyle is for you.
Cropped haircuts mean that you have less hair to work with, making them easy to manage. If you like this hairstyle, then you may also like the range of French crop hairstyles we have gathered for you.