What are the men's buzz cut types? A buzz cut is any men's short haircut made with the use of hair clippers. Originally, it was largely worn by soldiers, but it was made popular among nonmilitary men by streetwear aficionados who combined the buzz cut with colorful attire, transforming the simple buzzcut hairdo into an act of defiance and individualism. It can be adjusted to fit any type of hair or facial shape and comes in various lengths. You can have this traditional hairstyle by cutting your hair all over your headshot.
Being one of the easiest and most practical ways to maintain hairstyles in men, buzz-cut styles have been the trend for over a hundred years. Having a huge range of different buzz cut lengths, it is still proven to be very popular among army men, and guys who prefer style and glamour. Taking a look at some of the very prominent options, these buzz-cut styles are drool-worthy.
You or your hair stylist need to strike the perfect combination of functionality, style, and simplicity to get the right buzz cut. If you want to opt for a buzz cut, you need first consider all of your options.
What are some Buzz Cut Lengths?
By changing the clipper length settings, you can have different lengths of buzz cuts. The smaller the number, the shorter the hair. Simply increase the length of the clipper to achieve a lengthy buzzcut.
Buzz Cut Number 0
To create it, use a clipper with no guard. It creates a sleek, and easy-to-maintain appearance, making it particularly popular among military personnel. It is also called the bald fade. The hair length is 1/16th of an inch.
Buzz Cut Number 1
You just need to attach the number-one clipper guard on your clipper before you trim your hair with it. To make it appear more well-kept, develop a wave at the front hairline while leaving the sides fading. The hair length is 1/8th of an inch.
Buzz Cut Number 2
You need to attach the number 2 guard to the clipper to achieve the hair length of 1/4th inch. It is a safe option for everyone, and those with thinning hair frequently choose it.
Buzz Cut Number 3
By attaching a number 3 guard to your clipper and trimming your head with it, you may create the number 3 buzz cut. It will shorten your hair to 3/8 of an inch and cover up the majority of your scalp.
Buzz Cut Number 4
Attaching the number 4 guard on the clipper will give you a hair length of ½ inch. You can always spice up your look with a faux hawk or small spikes at the front.
Buzz Cut Number 5
To get a hairline of ⅝ inch, add a number 5 guard on your clipper. You will have neatly spread-out hair all over your head, giving you a professional appearance.
Buzz Cut Number 6
Add a number 6 guard on the clipper and get a hair length of ¾ inch. To achieve a modern style, add texture to your hair with this haircut. This buzz cut gives you an effortlessly cool appearance, allowing you to create any style you wish.
Buzz Cut Number 7
Attach the number 7 guard on your clipper and achieve a hair length of ⅞ inch. It is the most secure bet for people of all ages, creating a relaxed appearance.
Buzz Cut number 8
For a hair length of 1 inch, attach a guard of number 8. It can be a statement piece and can be dressed up or down depending on your attire.
How to Style a Buzz Cut for Men
The unique feature of buzz-cut styles is that they suit any hair type, color, and shape of the face. The buzz cut styles are associated with short hair substantially, and the cut has lengths that vary from person to person. Or according to the demand of every individual. Experts are definitely required for buzz cut styles, for there are different buzz cut lengths that do not suit every man equally.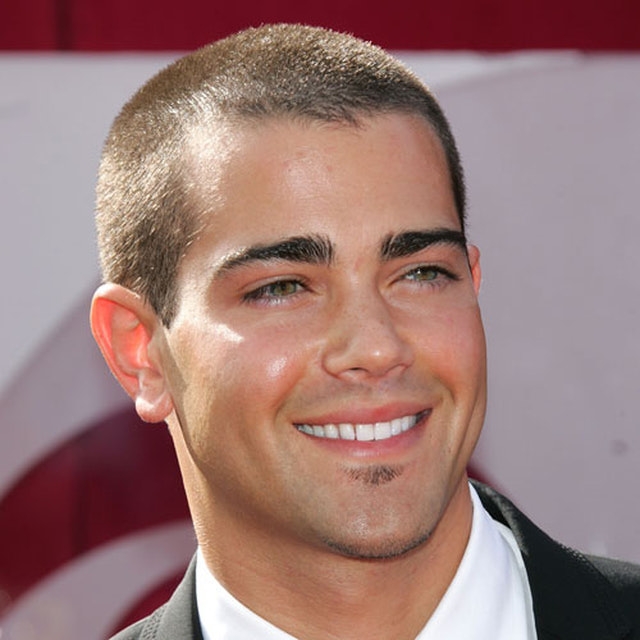 The men's buzz cut styles are not just restricted to styling the hair atop, to lengths that are specific. Instead, they can extend to low, high or mid fade. The good thing about a buzz-cut style is that it can be styled easily. It requires low maintenance when it comes to cost and time. The buzz-cut styles for men are very simple without any doubt. The most common and best example is the military buzz cut, despite being more compulsive than stylish.
Military Buzz Cut
As the name suggests, this buzzcut was popularized by army recruits. The purpose of the haircut was to stop the spread of lice, but it is today associated with hypermasculinity. This haircut compliments oval- and rectangular-shaped faces.
Buzz Cut Fade
This haircut is for people who find military buzz cut a little too extreme. This buzzcut is all about depth. You start with no hair around your ears and work your way up to a very short length on top. It is a neat haircut and grows out nicely.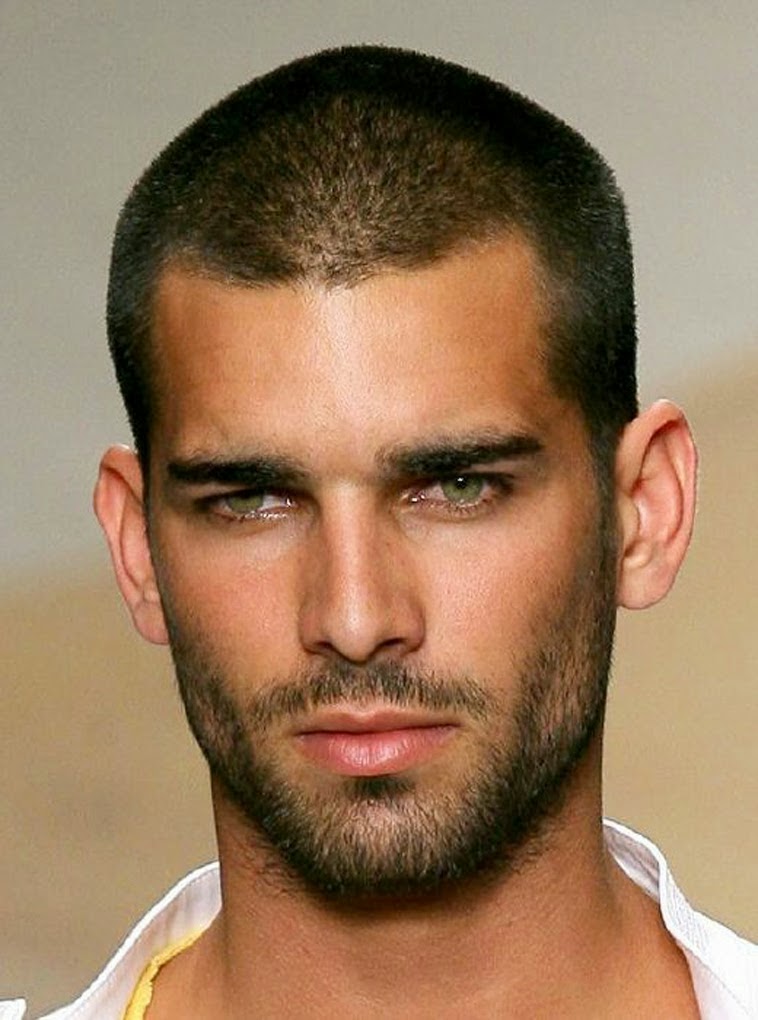 The crew cut, which has a longer take in the buzz cut styles has shorter sides and a top that is longer marginally. This style was opted for by rowers, to avoid their hair from coming in between as obstacles during races. Due to the general uniformity between the styles, there is not much difference between the buzz cut styles of every type. While hair stylists might make some tweaks when cutting the hair, according to the shape of your head, hair type, and hairline when it comes to styling it. A lot cannot be done when it comes to distinguishing between one crew cut with another.
Keeping all that aside, the hair can be styled using hair products, whether slicked back or spiked. that mainly depends on what the person's preference is, to be honest. Take a look at some of the good-looking and smart men to get some inspiration related to the buzz-cut styles.
Crew Cut Buzz Cut
This haircut blends a crew cut with a buzz cut. It is a more flexible buzz cut option as the crew cut confers a smooth and well-aligned appearance. Men with bigger foreheads pull off this buzz cut well because it creates a bit of fringe over the forehead.
Caesar Buzz Cut
You can achieve this buzz cut by using a number 5 guard on the clipper. Then get your hairstylist to cut a small fringe at the front of your hair. You will have an authentic caesar even with a small fringe. And you just need to arrange for your hair to sit in front. You can brush washed hair forward and blow-dry in the same direction to achieve this. Once dried, secure your style with a comb and a small quantity of pomade.
High and Tight Buzz Cut
A high and tight haircut entails clipping the hair high on the back and sides. Contrast is required to do high and tight justice. This version of the buzz cut provides more versatility to those who do not have a longer face, as it allows you to visibly elongate the length of your face.
Mohawk Buzz Cut
A strip of hair runs down from the top of your head to the nape of your neck, despite the sort proportions. Have your barber work with limited proportions, which will set this cut apart from other mohawk hairstyles.
Line-Up Buzz Cut
A Line-Up is the crisp edges, temple curve, and boxed-up hairline most typically seen in men with shaved dense, curly hair. Line-up adds edge and personality to the buzz cut. People have differing preferences, and you can work with your hairdresser to find out the best look for you. You can play with the positioning, such as the temples, hairline, or parting, by using lines or unique angles. It makes you look confident. If you have prominent features, getting a buzz cut will draw attention to them.
Long Buzz Cut
A long buzz cut is ideal for men who do not want to undertake a super-short hairstyle. It's easy to maintain and gives you a masculine and cool look, but it's long enough that you can customize it slightly. You could do it with a part or a fade. You should also be less concerned about your scalp because this choice will provide complete coverage.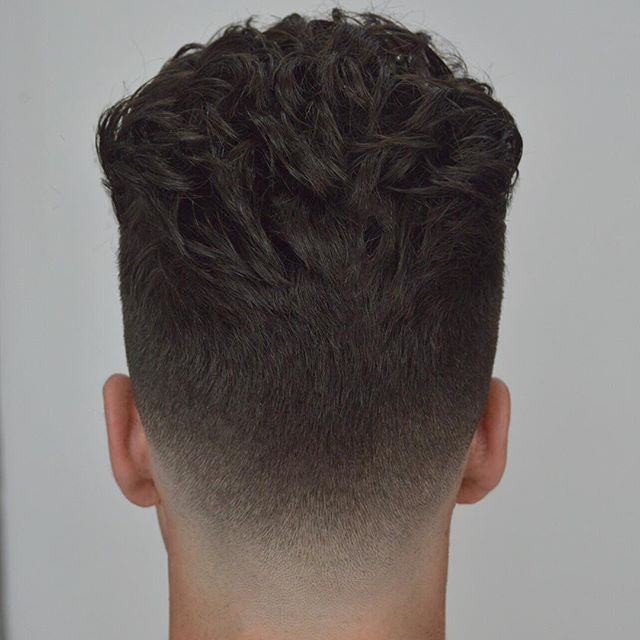 The long buzz cut is one of the very popular haircuts when it comes to fade buzz cut styles. The neck is faded in this buzz-cut style and the hair is pushed upwards in order to get a taper toward the top.
Buzz Cut with Taper
Buzz cuts with taper fade make hair look modern and polished. The hair on the sides and back is gradually faded, reaching the skin at one point, while the hair on top is kept longer. Because a buzz cut is already a short haircut, the combination is more blended and lacks contrast. This makes it easier to wear. This simple yet stylish cut is ideal for men with prominent features.
Buzz Cuts with Waves
This buzzcut has a ripple-like appearance. The textured look suits short hair and is the ideal combination of practicality and style when paired with a buzz cut. Waves add definition to your look, despite being time-consuming. Waves are intended for short hair, but they require some length to achieve, so don't clip your buzz so low that your scalp is visible. For a cool look, pair it with fades or undercuts.
Buzz Cut with Hair Designs
The traditional buzz cut gives the impression of being clean and polished, but there is little room for customization. You can play around with various fades, lengths, and details. It allows you to express yourself and let your personality shine through. Hair designs include shaved patterns, lines, or angles into the hair that can range from abstract looks to diamonds and zigzags. You can go for brightly colored hair or bleached blond if you are looking for a more rebellious look.
Buzz Cut with Beard
A beard adds texture to your overall appearance. Experiment with a length that flatters your particular face shape. Ask your barber to take a small amount off and then gradually reduce the razor size to get a sense of what will best complement your beard and face. Know your proportions and choose the best buzz cut for you, whether you have a little stubble or a lot of longer facial hair.
Buzz Cut with Receding Hairline
If you have a receding hairline or a widow's peak, a buzz cut can do wonders for you. It creates less contrast between your head and hair because of its short length. As a result, it doesn't draw attention to your receding hairline or widow's peak like a longer style would. So, if you're looking to avoid drawing attention to any balding areas, this is the cut for you. This cut will draw attention back to your face, allowing you to highlight your best facial features.
Burr Buzz Cut
Burr buzz cut lets you have a masculine look with softer proportions. It has hair that has been clipped to an even length all around the head; the clipper length is around a number 1 or 2. Though it increases the maintenance, as you will need to visit your barber regularly to keep it at the desired length. Pair your burr with some light stubble for a more balanced look. It can help you look more mature.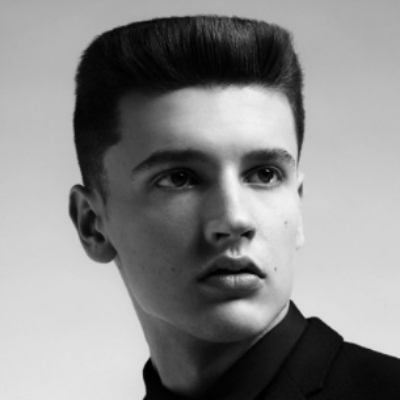 Widow's Peak Buzz Cut
Many men have a V-shaped piece in the middle of the forehead that they shave, but this is unnecessary if you find the right haircut. Getting the buzz cut draws attention away from your hairline or allows the widow's peak to take center stage, letting you embrace it. If you choose a traditional buzz cut, the short length will allow your widow's peak to blend in with the rest of your hair. The buzz cut is practical and requires little grooming time, making it appealing to the on-the-go gent or someone seeking a manly, no-nonsense appearance.
Mid-Fade Buzz Cut
It is an excellent option for those who want to change their buzz cut to match their style. It is defined by the starting position of the taper on the head, which is higher than the low fade and lower than the high fade. The mid fade ends between the temples and the ears and draws attention to the hair at the top of the head. By creating a slight contrast, it can make it appear fuller and thicker.
Low-Fade Buzz Cut
You can style buzz cut with a low fade to create a subtle contrast between the hair on top of the head and the hair on the back and sides. It tapers low on the head, focusing on the hair's bottom inch. Because it is a slight change in length, it is more wearable than many other fades and will complement the buzz cut.
Skin Fade Buzz Cut
You can personalize your buzz cut by pairing a short haircut with a faded look, making you look modern and fresh. Skin fade buzz cut progresses from longer lengths to the skin, creating a full look at the crown. It gives your buzz cut a sleek and polished appearance.
Buzz Cut Thinning Hair
Most men find a buzz cut appealing because it is low-maintenance and suits various hair textures. If you have thinning hair, getting a buzz cut will help you create an illusion of thicker and fuller hair on the top concealing your hair loss.
Buzz Cut for Baldness
Men with baldness frequently prefer buzz cuts because it helps them avoid attracting attention to their hair loss, by reducing the visibility of a receding hairline.
Buzz Cut Chubby Face
If you have a chubby face, you can get a buzz cut to make your face look slimmer. Getting a buzz cut with a fade helps you create a contrast, and directs attention to your head.
Buzz Cut Round Face
You can make your round face look elongated by getting a buzz cut with a longer hair length. Having longer hair on the top of your head attracts attention to the crown. Combine it with a fade to create a thinning on the back and sides.
Blonde Buzz Cut
A bright blond buzz cut is another appearance that will draw notice. Blonde hair is light and gives your hair a quick lift. There are several ways to wear blonde hair, including the buzz cut, whether you are naturally blonde or dye it this color. The haircut is adaptable and may be tailored to your face shape, hair type, and style. The blonde hair creates a powerful look. But you must maintain the health of your hair and scalp, as blond hair can bring attention to split ends.
Asian Buzz Cut
If you are of Asian descent, a buzz cut can refresh your appearance and bring attention to your features, particularly your cheekbones and jawline. This cut suits guys with strong features and oval faces, although it may be altered to fit most men.
Bleached Buzz Cut
The buzzcut is a versatile haircut, and you can try various hair lengths, colors, and textures with it. Celebrities and style icons have popularised bleached buzz cuts. It's an excellent technique to change your look and draw attention to your face. It looks great on darker skin tones. However, it can cause hair damage, so use moisturizing products and treatments to avoid your hair from getting dry and fuzzy.
Afro Buzz Cut with Temple Fade
For guys with Afro-textured hair, a buzz cut keeps their hair tamed and requires less maintenance. It also offers a softer appearance than naturally straight hair. A temple fade, as the name implies, is a fade that begins in the temples. This is a look in which less is more, and keeping it short is both practical and stylish.
Mexican Buzz Cut
This buzz cut has a short back and sides and length on top. Combining Mexican Caesar with a buzz cut creates a more edgy than the standard look. To achieve this, keep the top longer while shortening the back and sides. The classic buzz cut is uniform in length, but this look will create a subtle contrast. This can make the crown hair appear fuller and thicker.
Should You Get a Buzz Cut?
Before going for a buzz cut, it is imperative to take your facial features into account. Most men opt for a buzz to highlight their favorite facial features.
If you have a lean face, strong jaw, and sharp cheekbones, a buzz cut will suit you and help you bring attention to your flattering features.
Hair stylists typically do not recommend men with larger foreheads to get a buzz cut, but a crew-cut buzz cut does suit them.
If you don't want to draw attention to your jaw, a buzz cut is probably not for you. Buzz cut looks best on men with evenly proportioned diamond, square, or oval faces. If you don't fit into that category, you might be able to pull one off, but it will most likely require some creative beard grooming to square off your jawline.
If you have a round and soft face, you need to be careful when getting a buzz cut. Ask your barber to trim a longer hair length on top of your head and give you a fade in the sides and back of your head. It will help you achieve a slimmer look and make your face look elongated.
If you have a receding hairline and don't feel like continuing the rescue effort, a buzz cut will be perfect for you. Keeping a stubble or a full-grown beard will soften the blow when you first take the plunge. Alternatively, accessories such as glasses or scarves can help to replenish your suddenly decluttered mind.
Some More Reasons
Some other reasons for men opting for a buzz cut include it being a low-maintenance haircut, cheap and letting them rebrand themselves.
For some men, a buzz cut helps them let go of their vanity and ego. Most people spend a significant amount of time critiquing their physical attributes, and hair is an important component of it. Clipping your hair allows you to shift your attention from your outward appearance to your inner self. It feels cathartic and allows you to start over.
Hair affects how people perceive you. People subconsciously form opinions about you based on your hair. Men who want to appear more masculine prefer to get a buzz cut over other longer haircuts. You can also hide your grey hair with a buzz cut.
A buzz cut is a low-maintenance style. You can get a buzz cut if you don't like to spend too much time on your hair when getting ready, or if you don't have time to groom your hair every day. Long hair also requires a lot of grooming products than short hair. You can save a lot of money by getting your hair buzzed.
How to Give Yourself a Buzz Cut?
The only advantage of the pandemic was probably that it made people self-sufficient. Many people have learned how to cut their hair. So far, the most easily achievable haircut for men has been a buzz cut.
Before you grab your hair clipper, read on to learn how to give yourself a buzz cut the correct way.
Use hair clippers to buzz cut your hair
Most men make the mistake of shaving their head hair with a beard trimmer. Your hair on your head is more densely packed than the hair on your beard. Purchase a hair clipper that can buzz your hair in one smooth motion. The guards on your hair clipper can navigate the curves of your head without looking like a botched job. To handle the sides and back, use a handheld mirror.
Wash your hair; examine your scalp
Wash your hair before buzzing it so that it rests on your head in its natural state rather than the direction you styled or slept on it. Hair that is jammed up with products is also complicated to buzz. Examine your scalp for moles, skin tags, and scars, and avoid buzzing near them.
If it's your first time, buzz a little longer
If your buzz cut is not to your liking, you can cut it a little shorter. However, you cannot magically grow your hair back in seconds if you cut it too short and mess it up. On your first attempt, go slowly and steadily.
On the sides, go against the grain
You buzz against the grain of the hair growth, causing the hair to grow upward as you cut it. Buzzing with the grain may allow longer hairs to lie down and avoid being cut entirely. Begin at the sideburns and work your way up, always going against the grain.
Take on the top
Move on to the top of the head after you've finished the sides. But this is where things can get tricky because the grain of your hair becomes swirly and more difficult to track up there. After the first pass, run the clipper back and forth again. Do it again from side to side, and repeat if necessary.
Do a spot check or repeat the process
If you're satisfied with the length of your hair, quickly check around the skull for any stray hairs. And if that's necessary, buzz them with snippers. If you want it smaller, use a smaller guard and repeat the process.
After that, clean the clippers with a brush and oil them to keep the metal parts gliding. To keep the blades from rusting, do not rinse them with water.
Buzz Cut Maintenance
Now that you have buzzed your locks off, how can you maintain a buzz cut?
Take care of your scalp.
Without your hair to protect it, your scalp is vulnerable to various issues, such as sunburn, windburn, and dandruff. Protect your head from sun and windburn by wearing a hat. At the first indication of dryness, use an anti-dandruff shampoo.
Take care of the wild hair.
Buzz cuts look sharp because of their precision and fine lines. You must keep it up regularly. Maintain your edges with a hair clipper. Pay attention to the sideburns, over the ear, and at the nape of the neck. To control the unruliness, apply some product.
Watch out for the length.
Take note of any changes in the length of your hair and trim it if you want to keep your buzz cut. Alternatively, you can have them trimmed at your local barbershop.
Growing out a Buzz Cut
Are you tired of the convenience and simplicity of a buzz cut and want to grow it out? Most likely due to the change in season. However, growing out a buzz cut is difficult because the hair grows out all fuzzy and round. Before the hair is long enough to lie flat, it sticks upward.
However, you can grow out your buzz cut in the most stylish way possible; here's how:
Massage the scalp
Massage your scalp to encourage hair growth. Simply massage your scalp with your fingers or a head massager during your daily shower or before going to bed, preferably with essential oils for added hydration and relaxation. When combined with oils, scalp massage even thickens hair.
Use appropriate shampoo
Shampoo your hair, but you should wash your hair at least once a week, even if your hair is very short, to prevent product and oil buildup. To avoid removing all of your natural oils, avoid using sulfates, which can dehydrate your hair. Look for zinc pyrithione in your shampoo.
Apply sunscreen
Even if your hair is still in its ultra-short, buzzed phase, you probably don't want to douse it in sunscreen. However, because the scalp is skin, you must protect it to promote growth while not damaging existing hair. Apply sunscreen to the area around your hair. Mineral sunscreens containing zinc oxide are ultra-gentle and suitable for all skin types. Sunscreen absorbs, disperses, and reflects UV light away from the skin.
Take your vitamins
If you ignore your diet, your hair will not grow strong and healthy. Vitamins B and D promote hair growth and strength, while omega-3 fatty acids found in fish oil nourish both the hair and the skin. Some people respond well to biotin. Include plenty of protein, omega-3s, and greens in your diet because supplements aren't a replacement for a well-balanced diet.
Go to your stylist
While your buzz cut is growing out, you can still style it. Your stylist can shape your hair to flatter your features. You can get fades on the sides and back of your head. You can also change the color of your hair.
Take Away
With the wide selection of buzz cuts, you can get the one that suits your face type and personality perfectly. Just make sure to maintain it. You can always grow it out.
FAQs
What is the difference between a buzz cut and a crew cut?
Crew cuts have a contrast between the tops and sides, and the hair on top grows longer from front to back. These have tapered or faded ends as well. Buzz cuts have no contrast and contain even-length hair on top. Buzz cuts may or may not have tapered ends.
Are buzz cuts good for thinning hair?
Buzz cuts are great for thinning hair. A buzz cut will help you create an illusion of thicker and fuller hair on the top concealing your hair loss.
What is buzz cut fade?
In this buzz cut, hair graduates at the back and sides with different cutting lengths to achieve a smooth transition between longer and shorter hair.
Are buzz cuts in style now?
Buzz cuts are always in style owing to their functionality, simplicity, and ease of maintenance.
What face shape suits a buzz cut?
Buzz cut suits a diamond shaped-face best due to its sharp and defined facial features. But other face shapes can also get a buzz cut if they style it right.
Can buzz cut damage your hair?
A buzz cut does not damage hair. It neither causes hair thinning nor hair loss.
Is it worth getting a buzz cut?
A buzz cut is a low-maintenance hair cut, requiring no hair products. It saves time when going out because it doesn't take much time styling it. It also makes you look masculine and daring.
How fast do buzz cuts grow?
Your hair growth depends on your genetics. Humans typically grow ½ inch of hair a month, so you can estimate how long it will take you to grow your hair out depending on its original length.
What does a buzz cut symbolize?
A buzz cut can make a man look hypermasculine. It gives people the impression that you spend less time grooming yourself because you have more important things to do in life.
Is buzz cut good for a big forehead?
A buzz cut looks great on a big forehead because it blends out the hairline.