Goatees may be considered an age old beard grooming technique but its unique and stylish appearance has continued it to be a staple in most men's grooming routine.
Goatee styles are abundant throughout the last few centuries and this style has made its mark in present times as well. Now, you can see many men rocking a goatee.
If you do not like keeping a beard or if you believe that beard grooming is too much work, then you try getting a goatee. It is not a full grown beard but all the things that apply to a beard, apply to a goatee as well.
We have picked some amazing goatee styles for you that you can opt for. Happy scrolling!
1. The Petite Option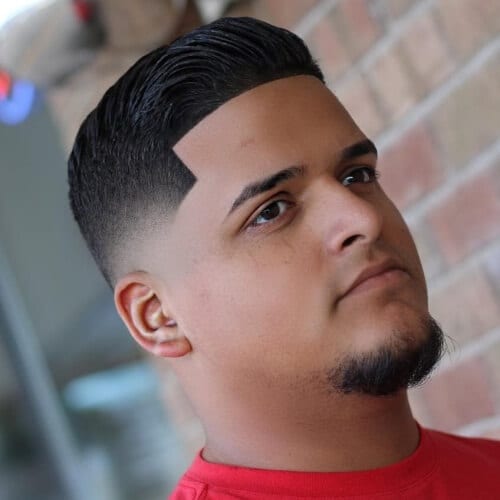 If you want some facial hair but want to keep it to bare minimum, then this is the way to go. This petite goatee will complement your hairstyle and face, without taking too much room.
You can pair this style with a fade haircut, like the one we have included in the picture. This image can serve as an inspiration for your next hairstyle.
2. The Extended Goatee Styles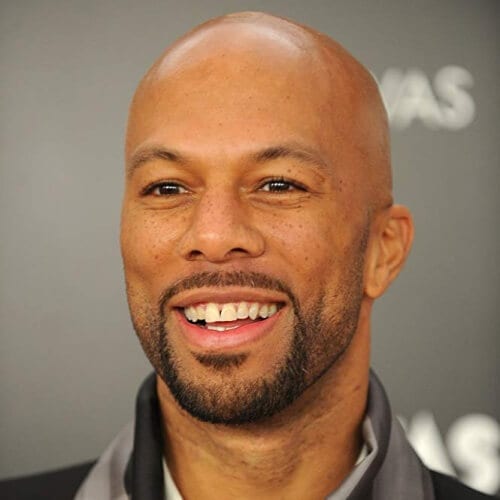 This beard style is the go to style of many men. The slight beard with a goatee looks great. The goatee helps to accentuate the facial hair.
You can refer to this image of the rapper Common who is rocking an extended goatee hairstyle. You can notice the stark difference between the lengths of facial hair between the two regions.
He has a stubble all around his lower face. The goatee is more prominent because of the beard.
3. The Handlebar Mustache Paired with a Goatee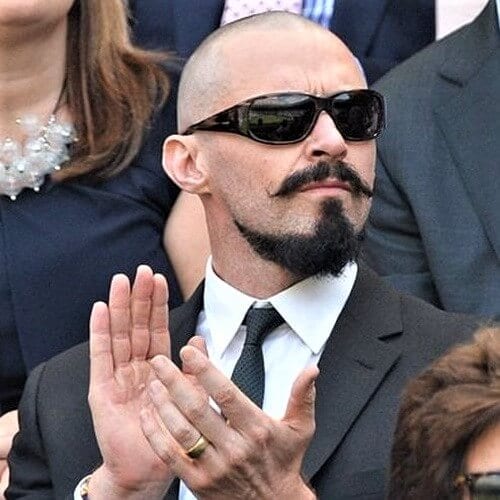 Men who want to put out a bold fashion statement and wish to look fearless can go for goatee styles such as this one. The handlebar mustache is one of the oldest yet finest mustache styles.
A slightly longer goatee will help to complement your handlebar mustache. This goatee style becomes the point of focus in your complete get up.
You can use Tom Hardy's goatee as an inspiration.
4. Goatee Styles: The Popular Chin Strap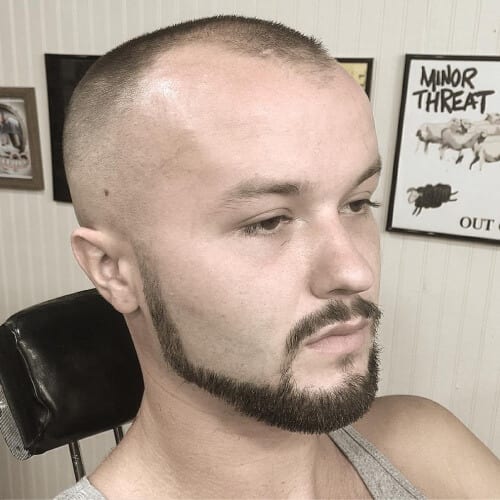 Some men are cursed with isolated patches of facial hair. A lot of men who like facial hair but cannot grow proper beards go for this style.
It helps to avoid the barren patches and the chin strap outlines your entire face. A goatee with a chin strap looks amazing and it works great with any face type.
5. Johnny Depp and His Famous Goatee Styles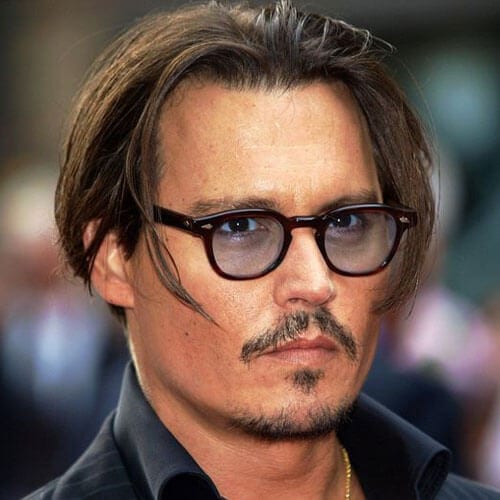 The main lead of the popular movie series Pirates of the Caribbean, Johnny Depp, is famous for his eccentric yet stylish makeovers. His goatee from the blockbuster movie made rounds in the fashion industry and a lot of men decided to rock that goatee.
Johnny Depp is one of the first names that crosses your mind when you think about celebrities who sport goatees. He has been sporting the goatee for many years and it suits him well.
6. Hipster-Inspired Long Goatee Styles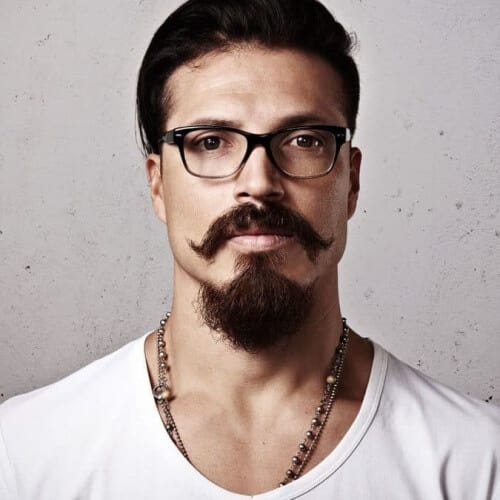 Go for the complete hipster look by adopting a hipster goatee. We have a list of hipster hairstyles that you can pair with this hipster goatee style.
The goatee completes the hippy look. It helps you to capture the attention of others for all the right reasons.
7. The Full Goatee Look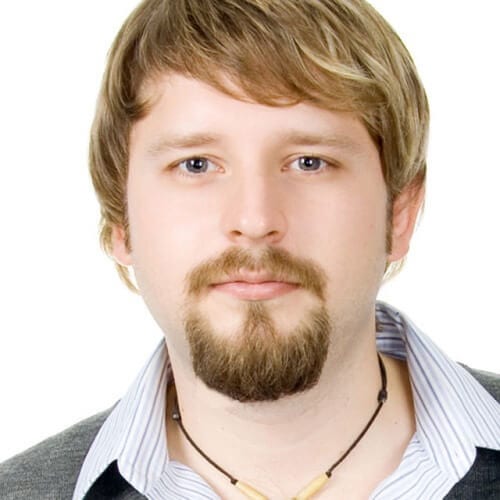 Some goatee styles require your constant attention to look neat and well-kempt. If you are looking for a low maintenance style, go for the full goatee.
These are the most common goatee styles. You can easily spot a few in the crowd. They are stylish and easy to maintain. All of this makes it a smart choice.
8. The Subtle Goatee Styles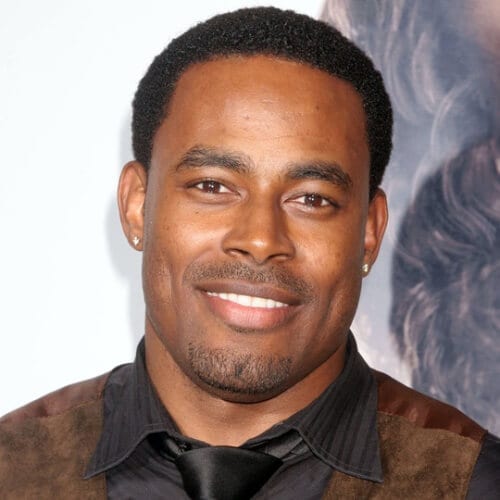 You might not like the idea of too much facial hair. Everyone has their own preferences. However, you can still rock a goatee if you do not like too much facial hair.
A subtle goatee, like the one in the image, is a perfect option for men who like to keep it short and tidy.
9. The Biker Goatee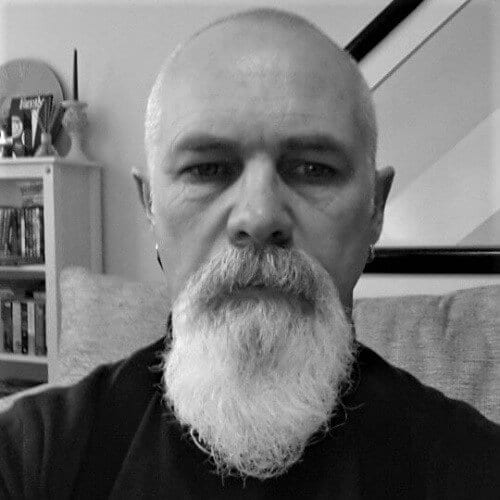 Do not let the biker inside of you die. Embrace your inner biker and show it to the world. The biker goatee looks like a beard that is long and shaved on both sides.
The length of your goatee depends on your personal preference. However, biker goatees tend to be longer than usual. Even if you are not a biker, this goatee style makes for a stylish and hip look.