Being a practical garment, the leather belt was invented recently. Belts were considered to be a very decorative garment before the first world war. Greatly decorative outside the military uniforms and were not at all a practical accessory.
The traditional device that men used to hold their pants up was a pair of suspenders. That being said, are still a fine man's preferred accessory to this date. However, every man should know how to wear suspenders before adding them to his wardrobe.
Wearing Suspenders for Men

Here are ten things you should know on how to wear suspenders
Buttons Not Clips
There is nothing more cheesy than suspenders with clips. Just kidding, it is a horrible design. The only way a metal clip can function is by biting a part of the waistband on your trousers, which looks ridiculous.
If you want to wear suspenders, make them traditional with button attachments of leather or fabric. Mostly the buttons or on the insides when it comes to trousers, but in jeans they are towards the outside for it is a heavy material.
Get Rid of the Loops
Never wear suspenders and at the same time, because they literally serve the same purpose. Do yourself a favor by not looking like a fashion disaster, and wear them on a plain waist band instead of those with belt loops. It gives a look that is much polished and cleaner, signifying that you are all about the braces.
The Rise
Braces look perfect on trousers with a rise that is either mid or long. The low cut trousers that sit low on the hips look awful when they are worn with the braces. Honestly speaking, knowing how to wear suspenders is what makes a man look good and stylish.
A Little Room Does Not Harm
Braces are used best with those trousers that are a bit loose on the waist, having some room on the upper leg and hips. They are used for comfort, which is served properly of they hang around your leg and hips a bit, rather than being fastened all tight, preventing gravity from pulling it down. Suspenders obviously look unnecessary with fitted pants. More like a fashion accessory that was not needed.
Secret Underwear
Traditionally, no matter what happens, suspenders should be covered with a jacket, vest, sweater or a combination of these items. Suspenders are definitely not a sort of accessory that needs to be showed off with, and if you do that, you probably do not know how to wear suspenders. It might be a little cool if someone gets to see it from the inside, but wearing it on top of a shirt does not look appealing at all. It is the same as wearing underwear on top of your clothes, making you look horrible without you even knowing.
Formal Necessity
A belt should never be worn with a formal outfit.It should either be a blend of silk with your pale cream, grey or pastel colored shirt, or it should be made of the same cloth as your tuxedo. Unless you are a pro and can pull of anything that you wear of course.
How to Wear Suspenders
Hanging Out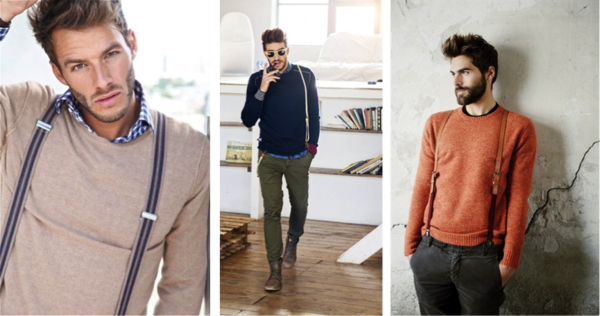 The trend of suspenders is continuing to gather the momentum, for it has escaped from the corridors of power and is headed towards the fashionable bars of the world. On the other hand, one good things about suspenders is that they make a personalized statement, being easy on the budget as well.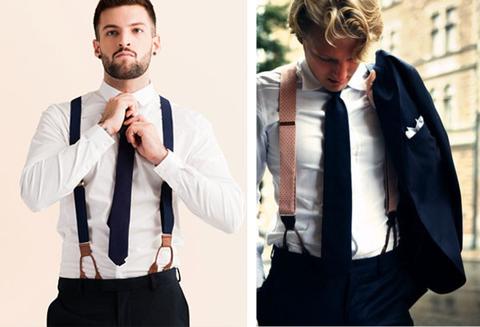 You prefer wearing suspenders as an attire for work? But do not know how to wear suspenders, go with dark colors such as navy, taupe or black. At least start off with them, making sure they coordinate with your shoes.
Formal Events and Weddings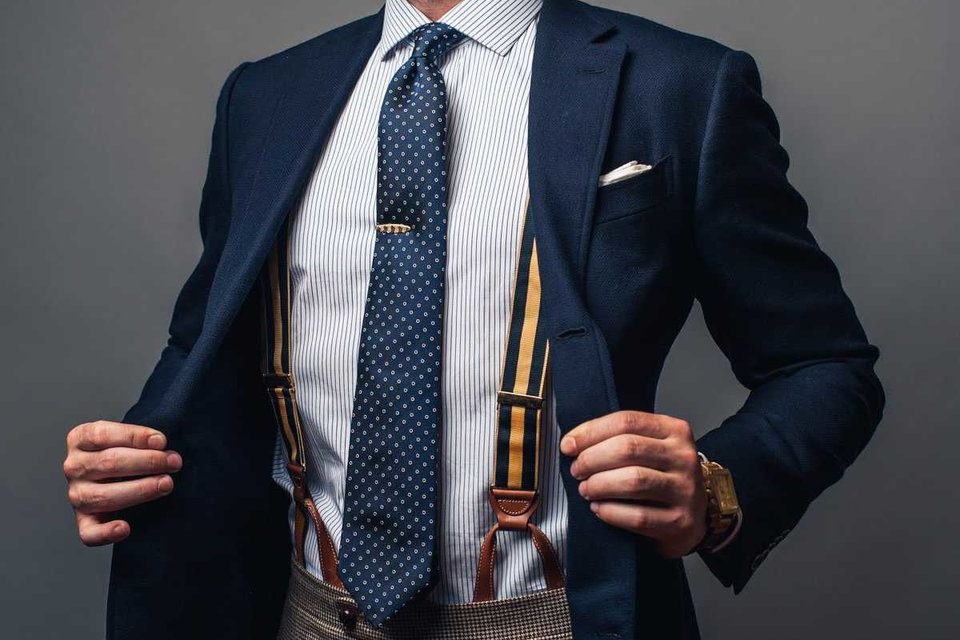 Being a staple element for the groom for centuries, it has been evolving as something more playful and personal instead of stuffy. Make sure that you pair your suspenders with high quality tailored shirts for weddings. French cuffs give a more stylish and appealing appearance, along with some eye catching cuff-links. For more, maybe wear bow ties and pocket squares. Of course, the ensemble of your attire is the tux!
In Town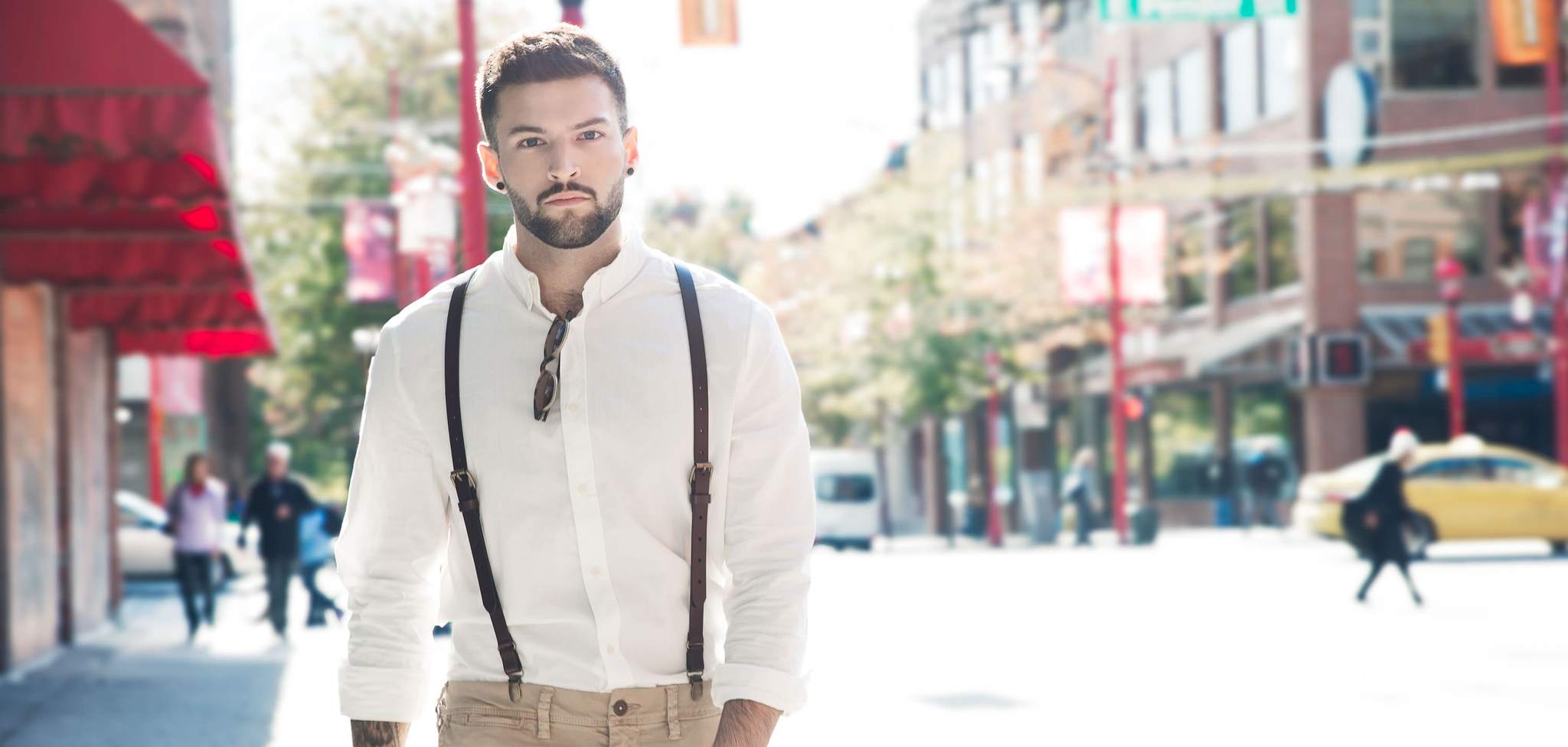 Make it a thumb rule that suspenders are a bit skinny compared to the regular ones when worn casually. But if your outfit is denim from head to toe Trend Suspenders, thicker suspenders might be the right choice.