Hunting for the best noise cancelling headphones under 100 can be a challenging task. After all, you don't want to end up with something low-quality.
Regardless, noise cancelling headphones come in pretty handy for blocking out external noise during commute or airplane travel.
5 Best Noise Cancelling Headphones Under 100
To cut your shopping spree short, we've compiled a list of some of the best noise cancelling headphones under 100. Our favorites include:
1.     BÖHM B66 Bluetooth Wireless Noise Cancelling Headphones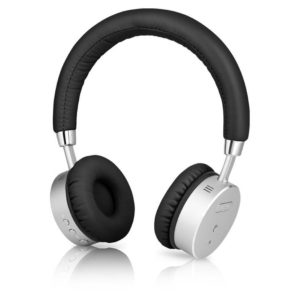 The BÖHM B66 is an amazing pair of wireless noise cancelling headphones that you're bound to love. Aside from its noise-cancelling technology, the headphones also feature Bluetooth connectivity. Most customers that have purchased these headphones have been thoroughly impressed with its overall style and comfort.
Its on-ear design includes a headband that is both optimally padded and slim. With a round earpiece and comfy ear pads that are covered using protein leather, you won't feel a thing around your ears.
It goes without a doubt that these headphones offer unbelievable value for its modest price tag.
Pros
Includes a rechargeable battery that provides about 16 hours of continuous music – perfect for any music crazed lad
Supple ear cups that prevent any kind of ear fatigue that's caused by other conventional headphones
Superior noise-cancellation technology that effectively blocks out outside noise
Bluetooth 4.0 enabled that can up a distance of at least 20 feet
Cons
On-ear design might not be suitable for everybody
A few customers had complaints regarding its size
2.     Sony MDR7506 Professional Large Diaphragm Headphone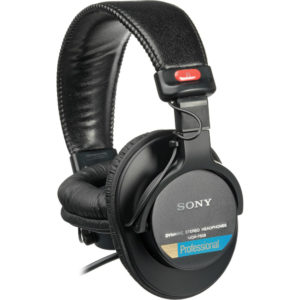 When it comes to the best noise cancelling headphones under 100, you can't expect anything else from Sony. The Sony MDR7506 is a classic pair that features a vintage design that all hipster folks are sure to love. Because of its uber comfortable design and lightweight construction, you'll barely feel these headphones on your ears.
True, the ear pads might not be the thickest but they still do a pretty good job in terms of noise cancellation and isolation. Folks are also likely to be impressed by its sturdy, quality build.
Since these headphones feature an outdated, vintage design, it has a long cable attached to it. While the cable might not bother people using it for studio time, it is definitely not a good option for home use.
Pros
Features a closed-ear design that cancels out external noises that also doubles comfort
Can be folded up for travel or convenient storage
Closed-end design allows the headphones to do a pretty good job
Rugged construction and foldable headphones with a superior closed-ended design
Cons
Incredibly long cord that is not detachable
Vintage design that might not be appealing to everybody
3.     Sennheiser HD 559 Open Back Headphone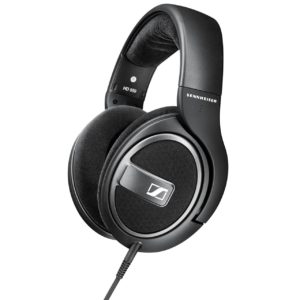 The Sennheiser HD 559 is a pair of stunning open back headphones. You'll find that the design is comparatively lightweight next to other headphone designs. It features a thick cable that is both durable and sturdy in nature.
These headphones are particularly a great choice for folks who don't want to break the bank but are still on the lookout for high-quality gear. It features large ear pads that are both comfy and easy to replace. Additionally, since the clamping force is not too tight, you can listen to music for several hours at a time without feeling uncomfortable. This makes it one of the best noise cancelling headphones under 100.
For its affordable price, you're sure to love these headphones and its sturdy build.
Pros
Great audio quality is great. It offers an enjoyable balance of mids, bass and treble
High-quality build that's definitely surprising since the pair are made of plastic
Replaceable ear pads result in added comfort
Affordable price
If purchased from an authorized dealer, customers can benefit from a 2-year warranty
Cons
Features an open-back design that some people might not prefer
Does not come with accessories
4.     Philips SHB8750NC/27 Wireless Noise Cancelling Headphones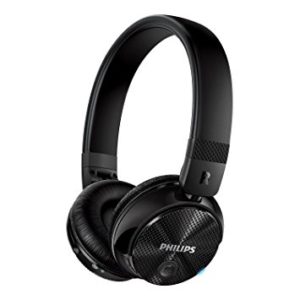 You'll be utterly pleased to know that the Philips SHB8750 feature the latest, top-notch noise-cancelling technology. Because of its innovative design, these headphones are a great choice for modern gentlemen.
For extra functionality, the headphones feature a super cool multifunctional button that allows users to switch tracks or answer calls. Potential customers will also be pleased to know that these headphones feature Bluetooth 4.0 for optimal wireless connectivity. So, you can conveniently enable Google Now or Siri for voice commands.
Pros
Headphones can be used for convenient hands-free calling
ActiveShield enhanced noise cancelling technology that cuts down external noise by 97%
Powerful rechargeable battery that offers up to 16 hours of playtime
Compact folding resulting in easy storage
Cons
Since the headphones aren't padded, they may be uncomfortable to use from some folks
5.     EFOSHM Active Battery Noise Cancelling Headphones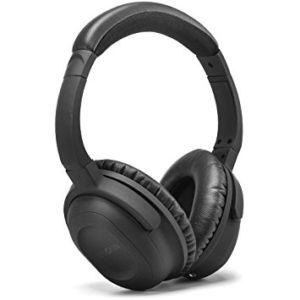 Lightweight and convenient to use, the EFOSHM Active Battery Noise Canceling Headphones are great for everyday use. For added comfort, the headphones also have a wired option that is suitable for folks who don't want to deal with the problems of Bluetooth connectivity.
It features a moderately broad headband with sufficient padding for everyday use. Customers will find that the audio is devoid of any kind of sibilance or distortion, which is why it has earned a spot in our list of best noise cancelling headphones under 100.
Pros
Detachable cable for added convenience
Balanced audio with enhanced base
Comfortable design
Non-bulky design that does not add unusual pressure on the head
Perfect for airplane travel
Cons
You might notice a low hum when suppression is turned on
Have something to add?
We hope you enjoyed our list of the best noise cancelling headphones under 100. Happy shopping!