A 125cc to 150cc dirt bike is a great way to kick-start your new dirt biking hobby. This sport is perhaps one of the most exhilarating of all. Especially since you need not worry about the speed or limitation of the terrain while dirt biking. If you're teenager wants to get into dirt bikes here is a list of great dirt bikes for pre-teen.
Never the less, there are a number of factors one should consider when purchasing a 125cc to 150cc Dirt Bikes. In this guide, you'll walk you down practically everything you need to know. Many of people follows Motorbike Sport blog site for updates on bikes.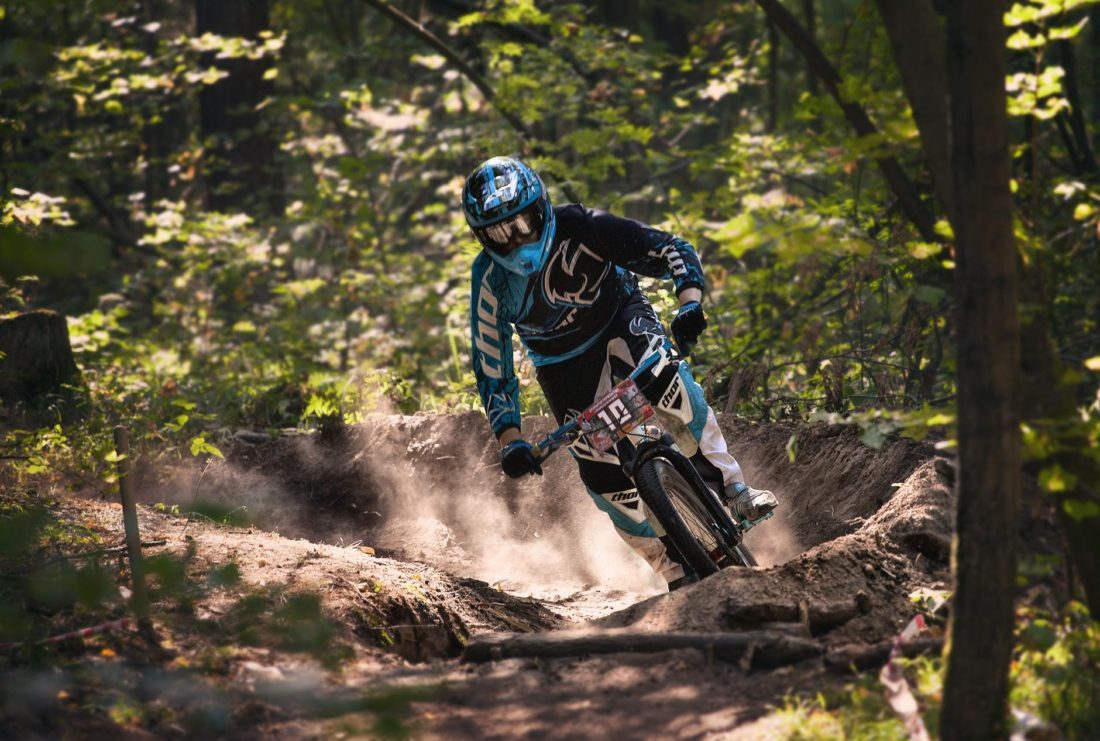 Why You Should Start Dirt Biking
It's quite a thrilling sport but if you're still contemplating over why you should by a dirt bike, here are a couple of reasons:
Satisfy your Thirst for Adventure
So here's the truth. Life can get pretty monotonous if you're cooped inside your house all the time. If you truly want to quench your thirst for adventure, get yourself a dirt bike. Period.
Dirt biking offers a new profound kind of freedom on the road that you've probably never felt before. You can also take your bike out to the wilderness for an exciting weekend or to explore new places. Better yet, ask your best buddy to tag along. This is definitely something you would not be able to enjoy in a fancy car.
Lead to Improved Mental Health
Yes, you got that right. Dirt biking can be great your mental health and enhances one's cognitive function. After all, there's nothing better than cruising around the open roads after a long, stressful day (yes all have those days).
Additionally, since dirt biking requires riders to stay alert, it also enhances mind-body coordination and focus. So all this dirt biking can help you unwind and help you become more productive at work, who knew?!
Never a Dull Moment
Perhaps the coolest thing about dirt bikes is that you can take your ride out for a spin all year long (well, except for when it's snowing). So whether you like cruising through the woods or warming yourself up when it's cold outside, you can always count on your dirt bike.
125cc to 150cc Dirt Bike: The Ultimate List
To cut your shopping spree short, we've compiled a list of some of the best 125cc to 150cc dirt bikes:
Apollo DB-X18 125cc Dirt Bike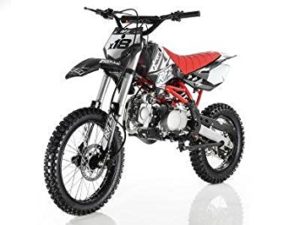 For all those men who are worried about regular dirt bikes being too small for them, the Apollo DB-X18 125cc Dirt Bike is a lifesaver. This monstrous ride is comfortable able to accommodate six-foot tall men. With its four-stroke engine, this beauty offers just the right amount of power and speed for you to get going.
This Apollo dirt bike offers a maximum speed of 56 miles per hour with its super powerful four-stroke, single-cylinder engine.
Pros
Comfortable to ride for everybody unless you're too tall
Available in four colors including black, green, blue and red
Bike is easy to maneuver
Affordable price tag
Cons
Since the bike features a manual clutch, it might not be the best option for early riders
A bit of assembly is required
Its safety features are fairly standard and don't offer any added protection except for rear disc brakes
Coleman Powersports 125DX Dirt Bike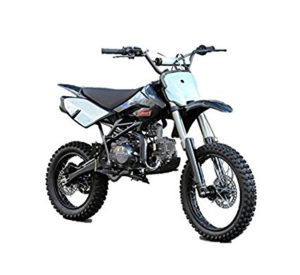 The Coleman Powersports 125DX Dirt Bike is perhaps one of the most sought out dirt bikes in the market. It might seem pricey but it's definitely worth it if you want to transition to a 125cc dirt bike with style.
Since Coleman Powersports is widely known for offering amazing products, you can't expect anything less from its 125cc four-stroke engine. Because of the dirt bike's amazing power, you can practically ride on trails all day long. You'll find that everything from its suspensions, frames, and tires are exceptionally designed. This allows riders to enjoy a comfortable cruise without any bumps along the way. With its 8.7 motor, the dirt bike can carry on at a top speed of 55 mph.
Pros
A powerful 125cc 4-stroke engine that won't let you down
Exceptionally sturdy steel frame
Heavy-duty machine that can withstand years of use
Cons
Some customers complained that the product appeared cheaply made and did not resemble the picture
Tao Tao Dirt Bike Viper 150cc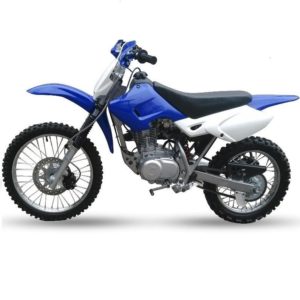 The Tao Tao Dirt Bike Viper is an incredible sight to see. The dirt bike not only features a powerful 4-stroke engine but it's also reasonably priced compared to other dirt bikes in the market.
Additionally, this model requires minimal assembly so all you have to do is insert the wheels and handlebars. Once that's done, you're good to go and enjoy a great ride. Plus, its size is perfect for practically everybody and is not uncomfortable to use at all.
Pros
Comfortable to ride for everybody
4-stroke engine kick start
Cons
Since the product is manufactured in China, it might look a little different from the picture
Conclusion
We hope this buying guide will help you choose the right 125cc to 150cc dirt bike for yourself. Happy cruising!