Soccer players are making rounds in the international news. However, it is not always about sporting reasons. Soccer player haircuts are famous among the masses.
There are numerous soccer players that are considered fashion icons. Their sponsorship deals with leading fashion brands is a prime example of their importance in men's fashion industry.
Cristiano Ronaldo, Lionel Messi, David Beckham, Marco Reus, and Neymar are some soccer players that are famous for their stylish hairstyles.
The best part about soccer player haircuts is that they keep changing. You have a new style to copy every season!
1.      The Signature Cristiano Ronaldo Look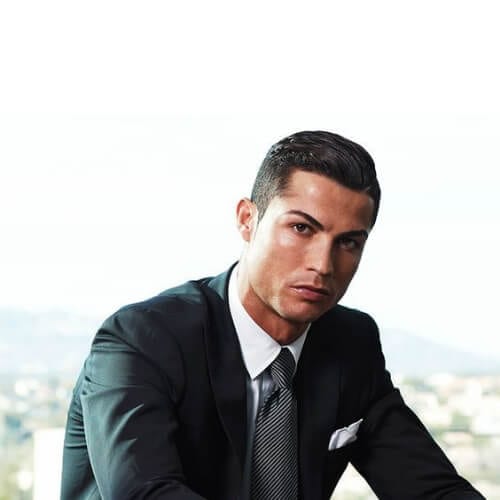 Cristiano Ronaldo loves breaking the headlines and not just for soccer reasons. He has established himself as one of the best in the game and also when it comes to fashion.
Dressed in dapper suits and clothes, you will often see him rocking this signature haircut. This is his go-to hairstyle. It is clean, practical, and elegant.
This short slicked back look makes it a perfect choice for daily wear. It is a stylish look that requires very little attention on your part.
2.      The Latest Leo Messi Hairstyle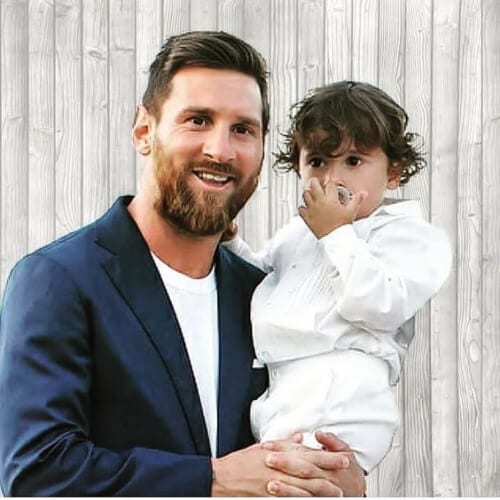 Leo Messi had a string of different hairstyles throughout his career. Currently, he is sporting a voguish comb over with short sides. The hairstyle looks very neat and practical.
This soccer player haircut will look good on most men. Furthermore, it is a low maintenance cut.
A beard similar to Lionel Messi will complete the look and complement the comb over hairstyle.
3.      Soccer Player Haircuts – Luka Modric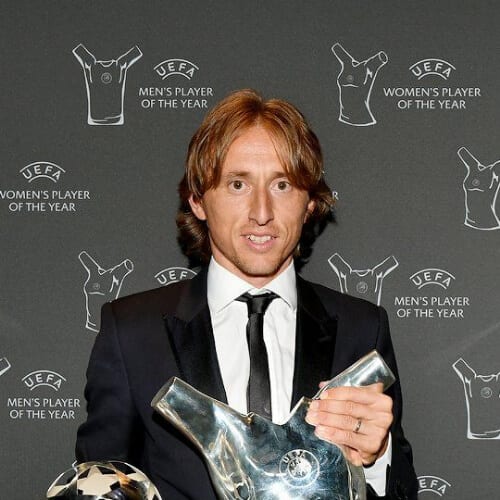 Luka Modric is not a new name in the world of soccer. The veteran midfielder has been sporting his straight medium length locks for a long time.
To make it practical for soccer, he uses a hairband to keep his hair from coming in his face while he is playing.
This side bangs haircut is stylish and elegant.
4.      Afro Soccer Player Haircuts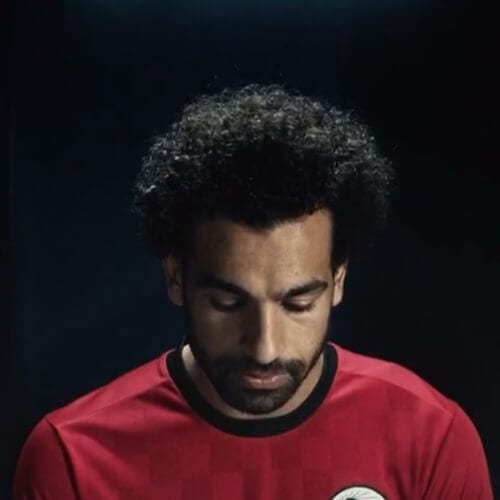 Mohamed Saleh is famous for his natural looking afro, a style that he has been sporting for quite a while now. The Egyptian wizard pairs this look with a beard.
Medium length hair works best for this look. Moreover, there is very little maintenance required to take care of this cut.
5.      The Kevin De Bruyne Hairstyle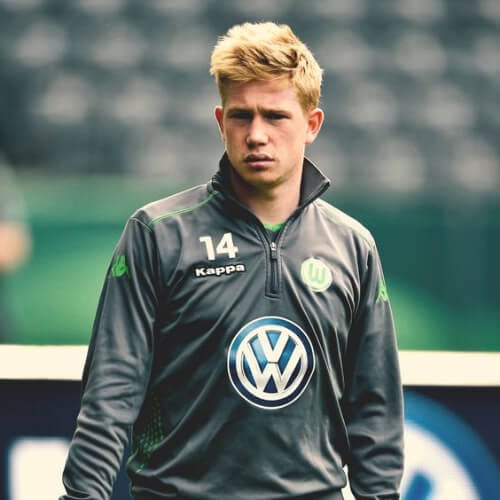 The Belgian wonder kid likes to wear his hair in spikes. A hairstyle that he has been sporting since his time at Manchester City.
You will need to use some hair wax to build some volume up front and to get them spiky. Hair gel works too.
6.      Toni Kroos Soccer Player Haircuts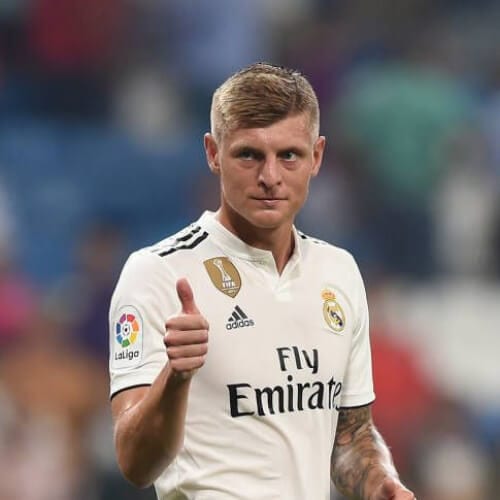 His haircut is as composed as Kroos is on the ball. Kroos likes to wear his blonde hair in a side sweep. He has short hair all around. The sides are a tad bit shorter than the top.
It is a hairstyle that conforms to the long top short side haircut technique. You can cop the German star's look by getting your haircut short and using hair wax to side sweep them.
7.      A Slick Haircut to Attract the Masses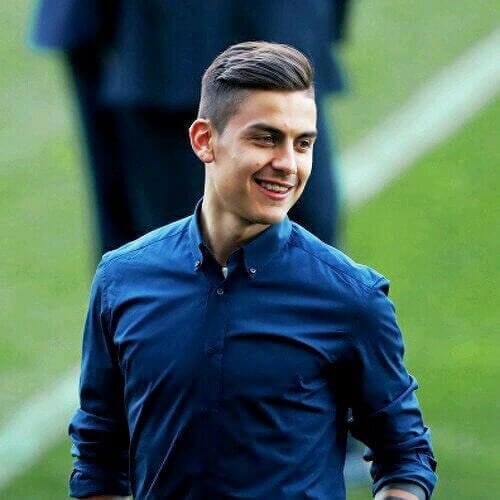 Paulo Dybala, the Juventus forward, attracts many people for his skills and looks. His dapper slick hairstyle is famous among soccer fanatics.
It is another example of a hairstyle that sports long hair on top with short sides. His haircut is sharp, just like his moves on the pitch.
8.      Wavy Hairstyles and Harry Kane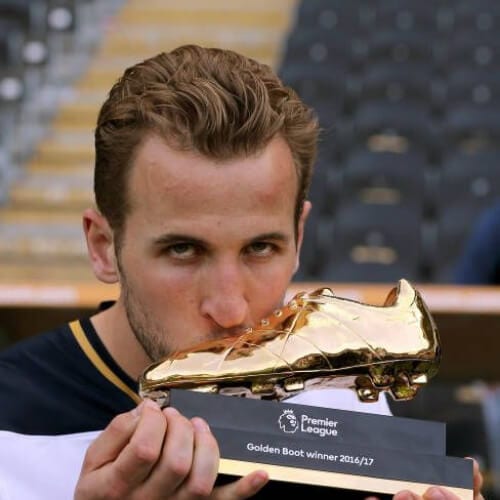 Harry Kane is known for keeping his wavy hair tamed by cutting them short. You may often see him slick them back as well.
However, on most occasions, the Spurs striker likes to comb his wavy hair back in a subtle manner for a neat look.
9.      Griezmann and his Wavy Hair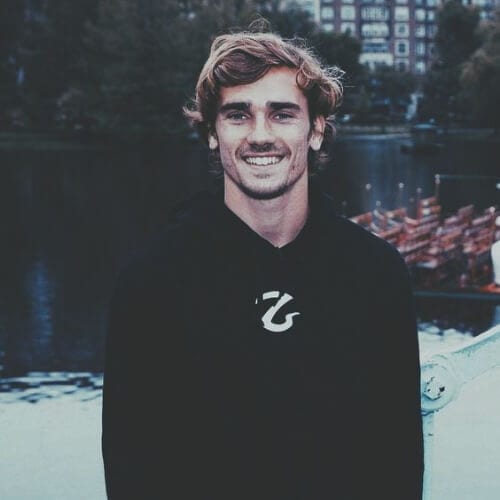 We have another wavy hairstyle for you. The French international has been growing his hair out and is spotted wearing his wavy hair in a medium length.
This hairstyle complements his facial features. If you have a face type that is similar to Griezmann, you should definitely opt for this dapper look.
10.      Go Short and Curly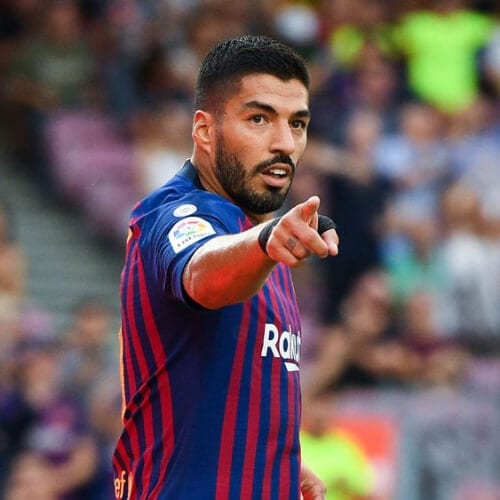 Luis Suarez might often be in the news for the wrong reasons. However, amidst all the controversy, his haircut and goal scoring prowess stand out.
The Uruguayan likes to sport a disconnected look with a short haircut.
11. Fauxhawk Soccer Player Haircuts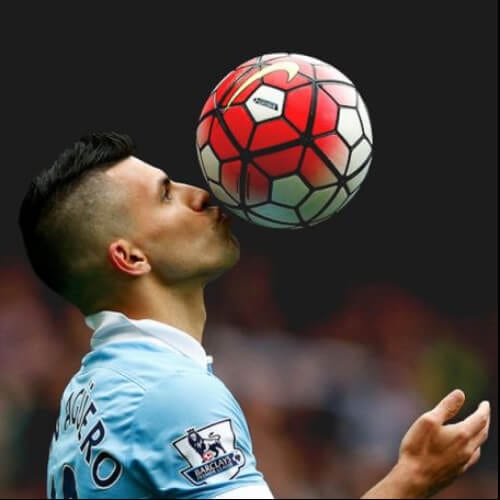 Sergio Aguero is famous for his sublime finishes and stellar fauxhawks. His fauxhawk is just as sharp as his darting runs into the box.
His hairstyle is popular among numerous fans, and you should check this hairstyle out if you are planning on getting a short haircut or a fauxhawk to be precise.