Travel Hairstyles should be stylish and easy to take care of. When you are on the move, you cannot always have enough time to style your hair. Also, who wants to waste time styling their hair when they are out to have some fun?
There's so much to explore and so many great places you need to be at. Why waste the little time you have to fret about how you look?
However, there are a lot of hairstyles that you can opt for to save time for yourself. You can improve hairstyle by help with receding hairline. The ones that we have picked out for this article are easy to maintain and look great.
1. The Stylish and Easy Buzz Cut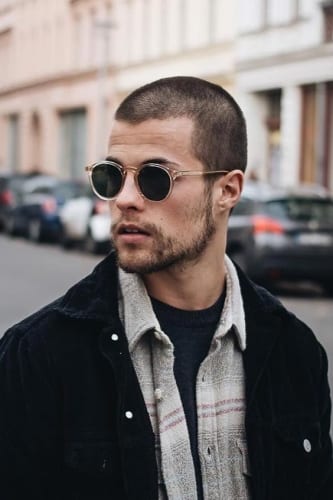 The buzz cut is the shortest you can go without going bald. The short length makes it extremely easy to maintain.
All you need to do is to get out of the bed, and your hairs are ready for the day. There is nothing to style. Moreover, this hairstyle can save you from constant visits to your hairdresser as well.
The buzz cut works for all kinds of situations. Whether you want to go clubbing or hiking, it works for both.
2. Hip Travel Hairstyles Are In!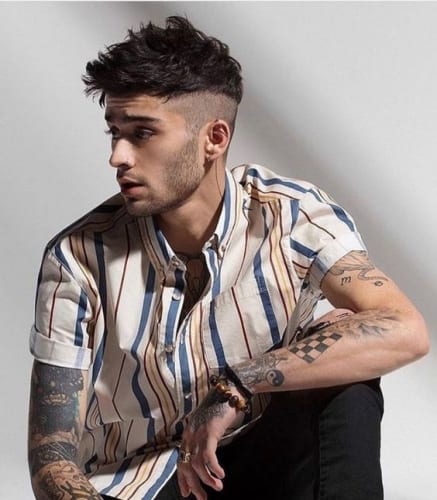 Why not get a French crop? The French crop is similar to the buzz cut in a lot of ways. However, the French cop has longer hair on top, unlike the buzz cut.
The buzz cut is short hair all around. The French crop has a disconnected look. This is a hipster look that is famous among the masses.
You can browse other hipster hairstyles over here. This is another hairstyle that is very easy to maintain. A messy French crop looks sexy as well.
You do not need to use hair styling products with this hairstyle either.
The messy French crop was made famous by Zayn Malik. You can go for his look if you like it.
3. Travel Hairstyles For People With Longer Hair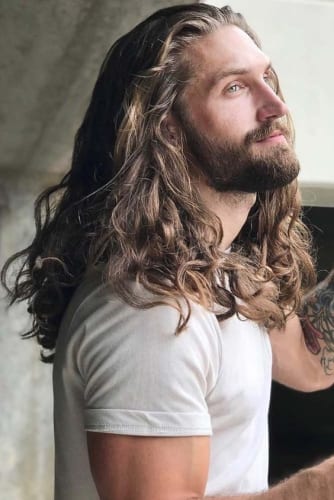 Maybe, short hairstyles are not your thing. You do not need to chop your hair off if you do not want to.
If you have long hair, you can skip out on the styling part. You can simply wear them as you usually do. You can look at this hairstyle for inspiration.
Leave the hair in their natural position, and you can save time that you might have used styling it. Vacations are supposed to lighten up your mood and make you feel carefree. Let your hair resonate the vibe as well.
Long hairs are great for wild and free look. You can always tie them in a ponytail for a different look.
4. The Man Bun Is Perfect For Going Out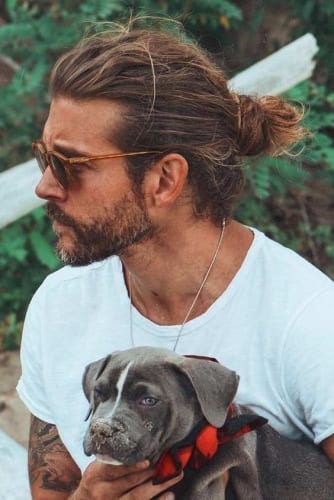 Long hair can get really messy. Moreover, you may not get time to wash them every day either. Solve your long hair troubles on travel by tying them into a man bun.
Tie your hair in a bun for a neater and stylish look. Pair the look with sun glasses and you are ready to head out.
The man bun is a great option if you need to attend a formal event during your vacations. They look amazing on men with suits on.
However, if your hairs are not long enough to be tied into a man bun, you can always go for the top knot. It is easy to style and just as effective as the man bun.
5. Travel Hairstyles Inspired by Harry Styles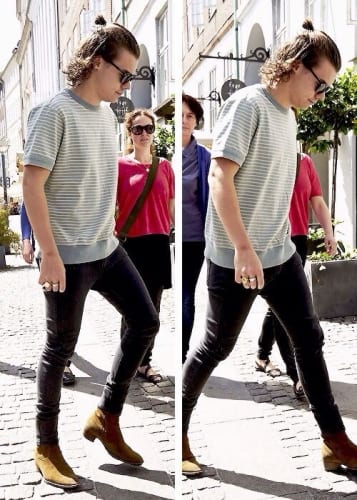 Harry Styles is a fashion icon, and we think that it is no coincidence that his last name is Styles. This is another variation for you if you are someone who has medium to longer hair length.
Instead of tying all of your hair into a man bun, leave some of it and let them hang freely. Tie the remaining hair into a man bun.
This hairstyle is different and modern. All you need is a hair tie and a couple of minutes to get this look.
6. Keep Them Messy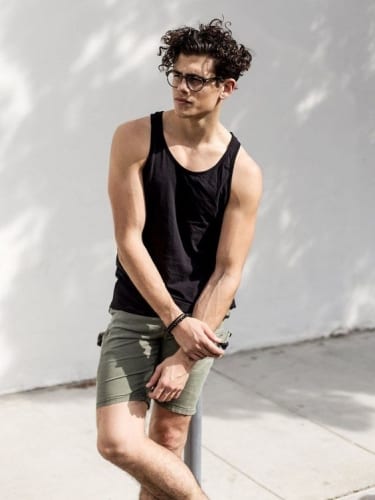 Let your hair loose and let them breathe! Let your hair relax too. This is the easiest option among the other 5 hairstyles that we have talked about today.
It works even better if you have wavy hair. Curls and wavy hair means that you do not need to do much to look them messy.
Also, if you are planning to switch things up, go for bangs or an undercut.