Different types of fade haircuts have become the buzz of men's fashion all around the world. When the fade haircut came into popularity, little did we know that it would catch such fire among men of all ages, regions and classes. From professionals to teens, different types of fade haircuts have made their way into the lives of every man.
We have talked a lot about what a fade haircut is and how you can style it but it feels like too much is never enough for this hair style! Thanks to the continuous evolution of the different types of fade haircuts, new and upcoming styles come in and go by the second. Hence, it can become a little tricky to keep a track of what's going on and how to keep your finger on the pulse about the freshest of ideas in the different types of fade haircuts!
Without further ado, we must jump right into getting some inspiration before you step into the barbershop this time! Our goal is for you to have sufficient knowledge and inspiration before you head out for a haircut so you know exactly what you want and how you want it!
Different Types of Fade Haircuts
Spike Fade Haircut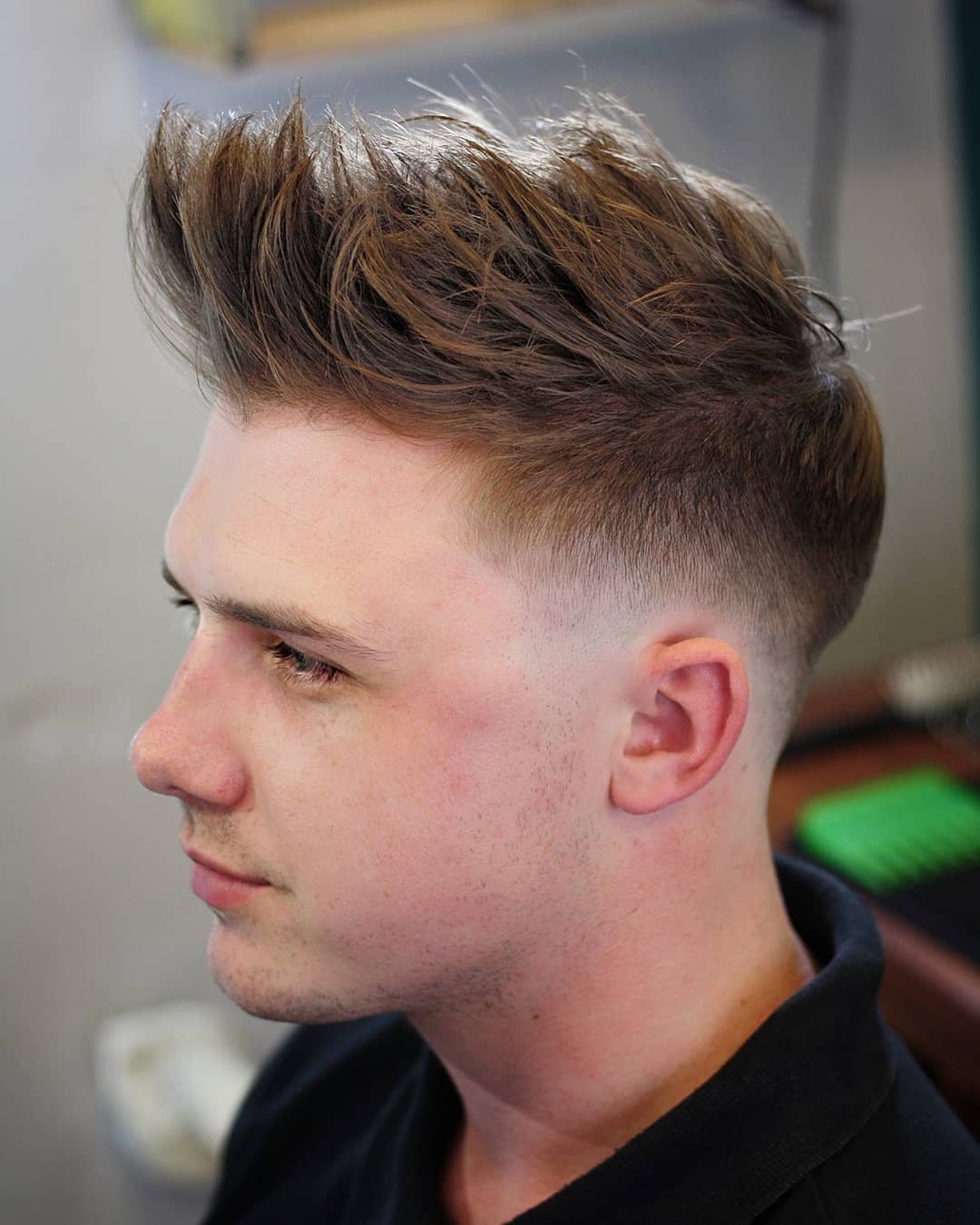 New in the market and picking up pace really quick, the spike fade haircut is a great addition to the different types of fade haircuts in the world today. Giving an edge of charisma yet keeping it young and trendy, the spikes on your head can accentuate your personality while the fade on the side can give you a clean, slick and smart look. To be carried by men of all ages, barring restrictions of profession or need, this haircut can be carried off by anyone – as long as they are willing to style it right! Cherry on top, this haircut needs minimal styling so a few seconds spent and you are good to go for the rest of the day!
Long Curls With Low Fade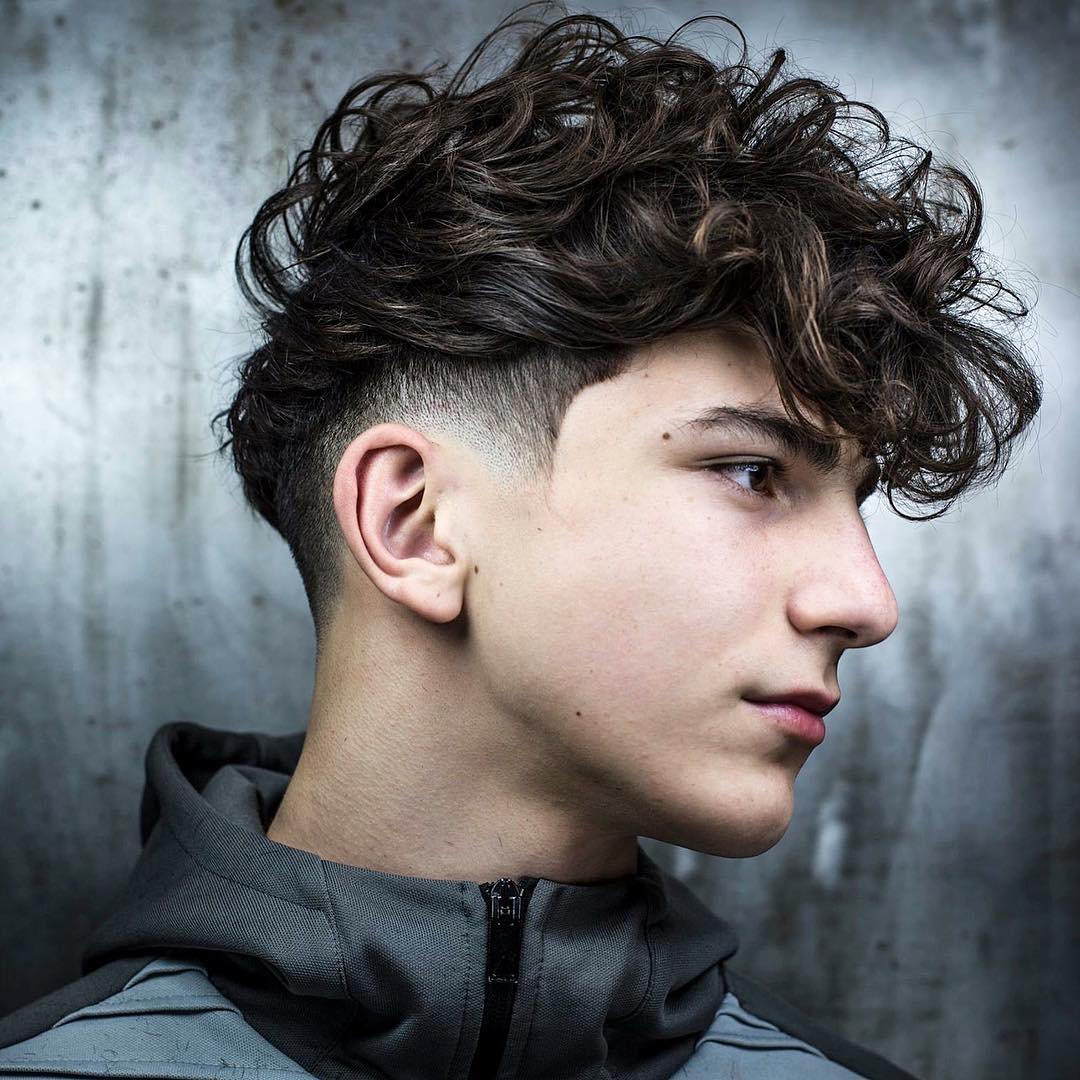 You don't have to think short only when thinking of the different types of fade haircuts! With a fade haircut, you have quite some room to play with the length in the center of your head. If you have got some curls, it is all the more suitable for you to grow them out and gel them in as they form well defined curls in the center with fade on the sides. This will look gorgeous on young men and teenagers! So what are you waiting for? Get grooming now and wait to see head turns in your favor as you bounce and flaunt your curls away!
Side Parting Mid Fade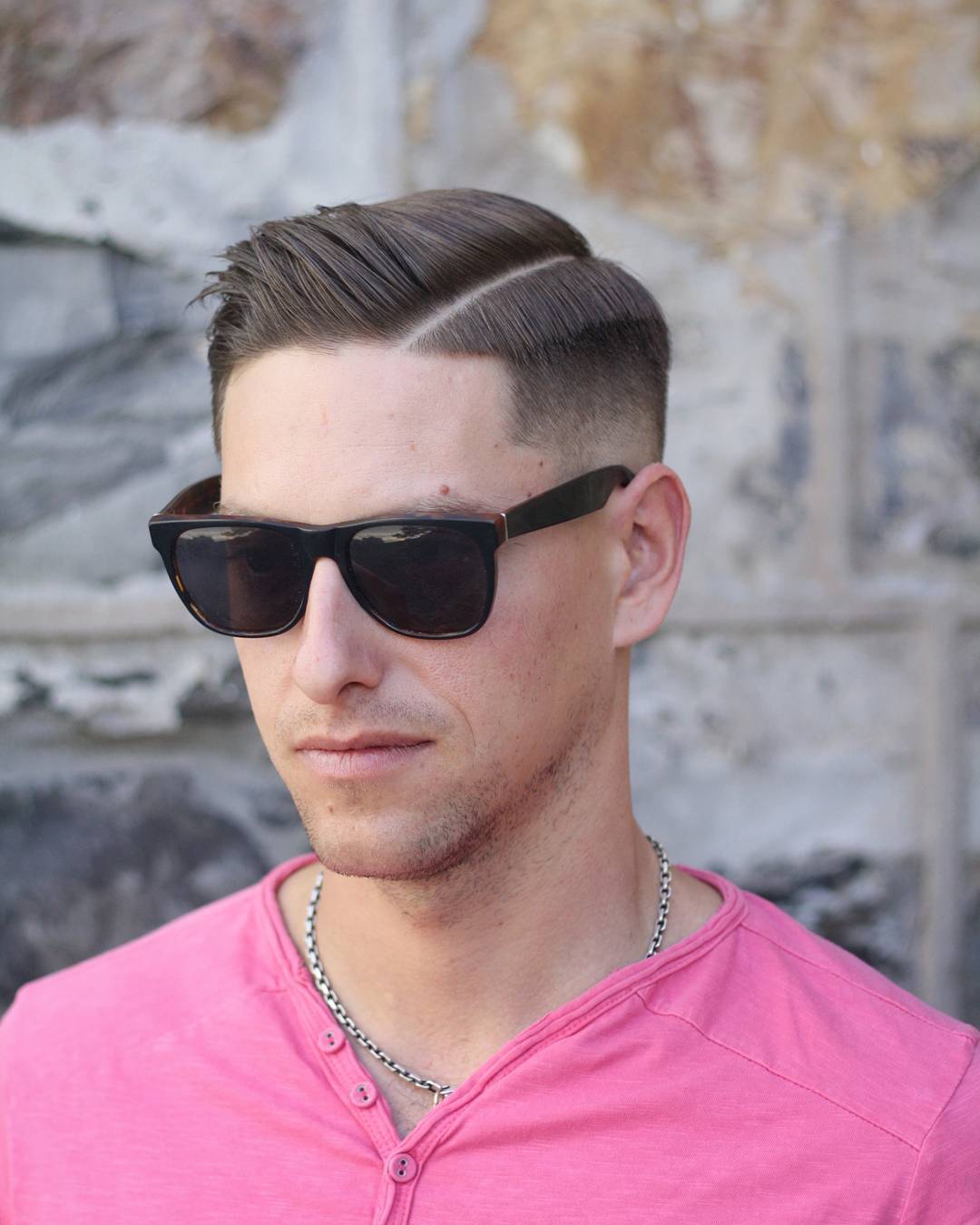 A twist on the classic fade haircut, the side parting with fade is a new addition to the different types of fade haircuts! With a slick look and edgy styling, this haircut is technically a regular side part but with the addition of a fade on the sides. You can make it look razor sharp with a well defined partition and a completely clean way of fading off the sides so you can bring the sharpness out in your personality. Perfect for corporate professionals, this haircut might be a little high maintenance but the look is totally worth it!
Quiff With Texture Fade Haircut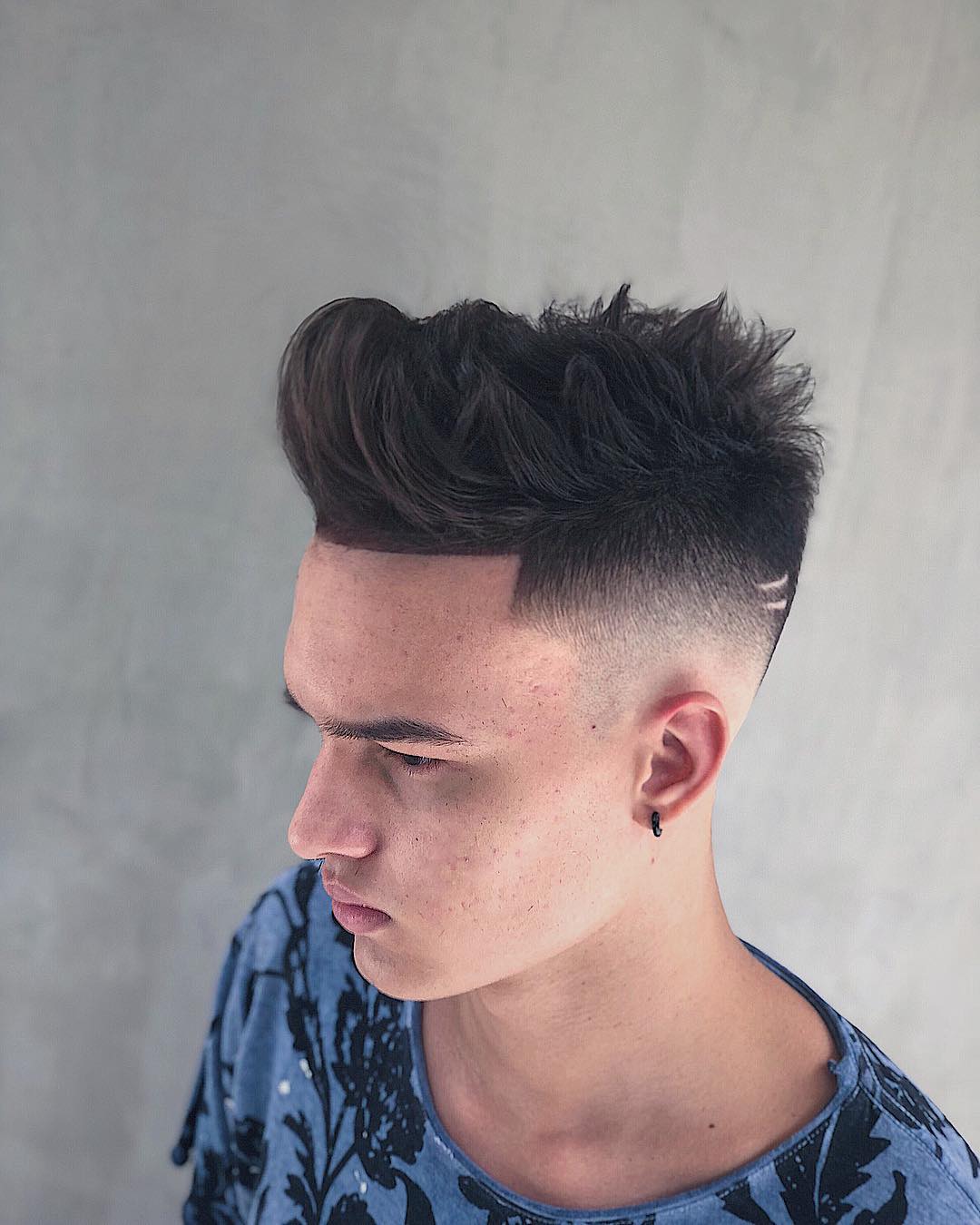 This quite a different way of styling a fade haircut and stands out among the rest as one of the most innovative styles in the world of fade haircuts. While it is extremely hard to maintain such a hairstyle; especially if you are one of those who only get time for styling in the morning and have to carry it throughout the day! But it is ideal for a few hours of evening parties or dinner get together, where you don't have to spend long hours in hopes that your hairstyle can maintain itself. The quiff on top is the cherry along with the blurry fades on the sides and the back which give a real bounce to the volume in the hair! Ideal for all men, all you need to ace this fade haircut is a tad bit of confidence!