Considering how old school this fashion is, people today may wonder how to wear suspenders for men. While their is no rocket science behind this age-old fashion statement, we believe a sneak peek into how they came into being will shed some light into the thought process behind this fashion accessory. Well aboriginalbluemountains also provides all the latest updates regarding fashion accessory.
Prior to World War I, belts were only used as a decorative accessory for military uniforms. You may wonder what was used to hold pants in their place then? Yes, you guessed it right. Suspenders were largely used as a standard piece of clothing by men which eventually evolved into a fashion statement among the masses. While initially, suspenders, also known as braces, were considered a part of your undergarment essentials, it was only in the 18th century these became a symbol of style and fashion. Albert Thurston, a British designer, invented the suspenders we know of today in the 1820's and taught everybody how to wear suspenders for men as a fashion statement and not an undergarment.
While this may be considered a basic in fashion, not a lot of people know how to wear suspenders for men. Suspenders go well with a huge variety of clothing, from casual to professional, suspenders can be worn as an accessory to flaunt an image anytime. However, if you don't know the foundation of how to wear suspenders for men, then there are high chances that you may look a little aloof and out of place.
And since we don't want you to feel that way, here is a quick guide to help you understand how to wear suspenders for men.
How To Wear Suspenders For Men
Change In Width For Different Purposes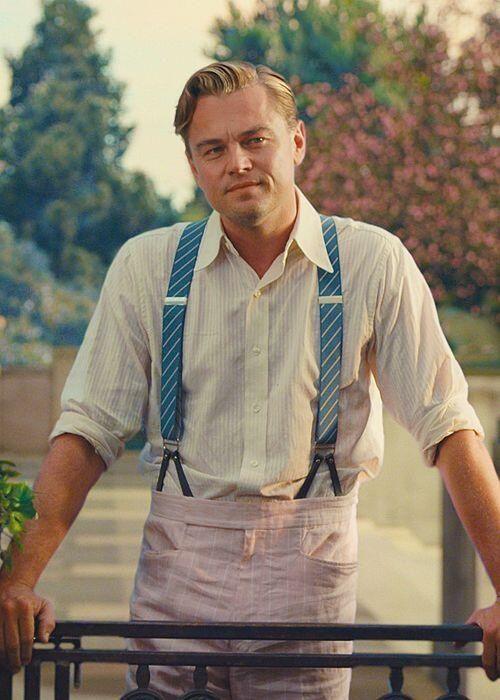 To begin with, you should know the kind of width that you are opting for when you buy a pair of suspenders for yourself. On an average, a good pair of suspenders come in a range of 1-2 inches wide. Depending on the occasion, you can invest in a 1″-1.25″ wide suspender to wear on multiple events such as a business meeting, wedding or any format setting. You can go up to 2″ wide if you are a slightly heftier build and need some support for your posture and definition for your figure.
Buttons or Clips?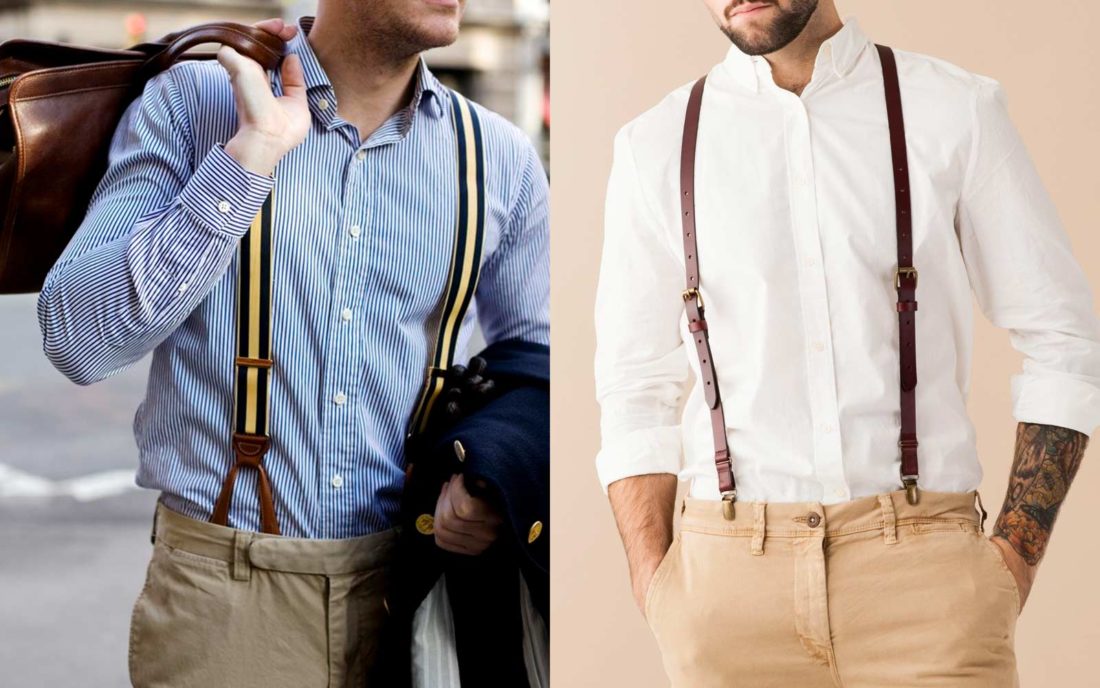 Knowing how to wear suspenders for men right will give you an edge in the overall look that you want to achieve. While suspenders come with buttons and clips both and you have the freewill to choose what you like, most fashion critics and geeks will lean towards suspenders with buttons. Reason being that buttons give you a more refined look as compared to clips. They tie in well and look neat, with or without a blazer on top. Clips are shiny (for no reason) and attract unwanted attention towards them while also stretching your pants waist unnecessarily. Most pair of formal pants come with buttons for suspenders. And if yours don't have those, it is very simple to stitch one for yourself. 
Belts vs Suspenders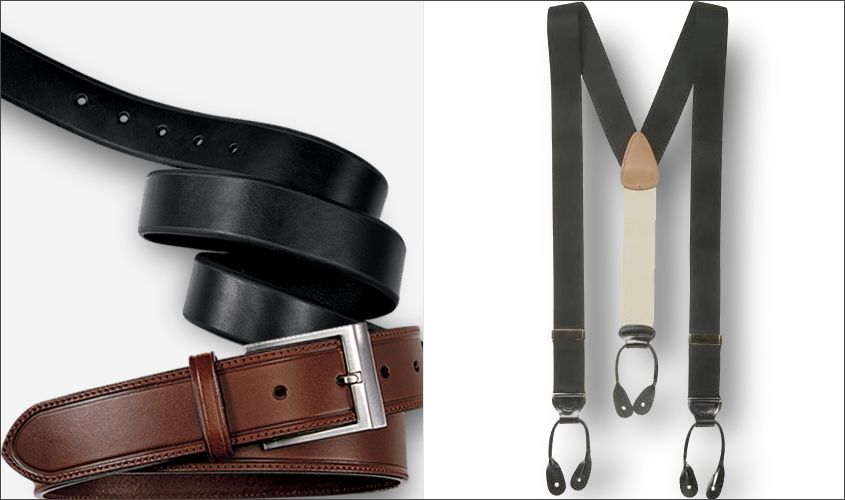 Even if you know a little about how to wear suspenders for men, then you will know that suspenders and belts are not a combination to have at all. There is absolutely no space in the world of fashion to wear belts and suspenders together. Since the two have the same purpose, it will only look out of place to wear them at the same time. Also, it is not very appealing to look at! Choose one: Suspenders OR Belts. There is no other option.
How To Wear Suspenders With A Suit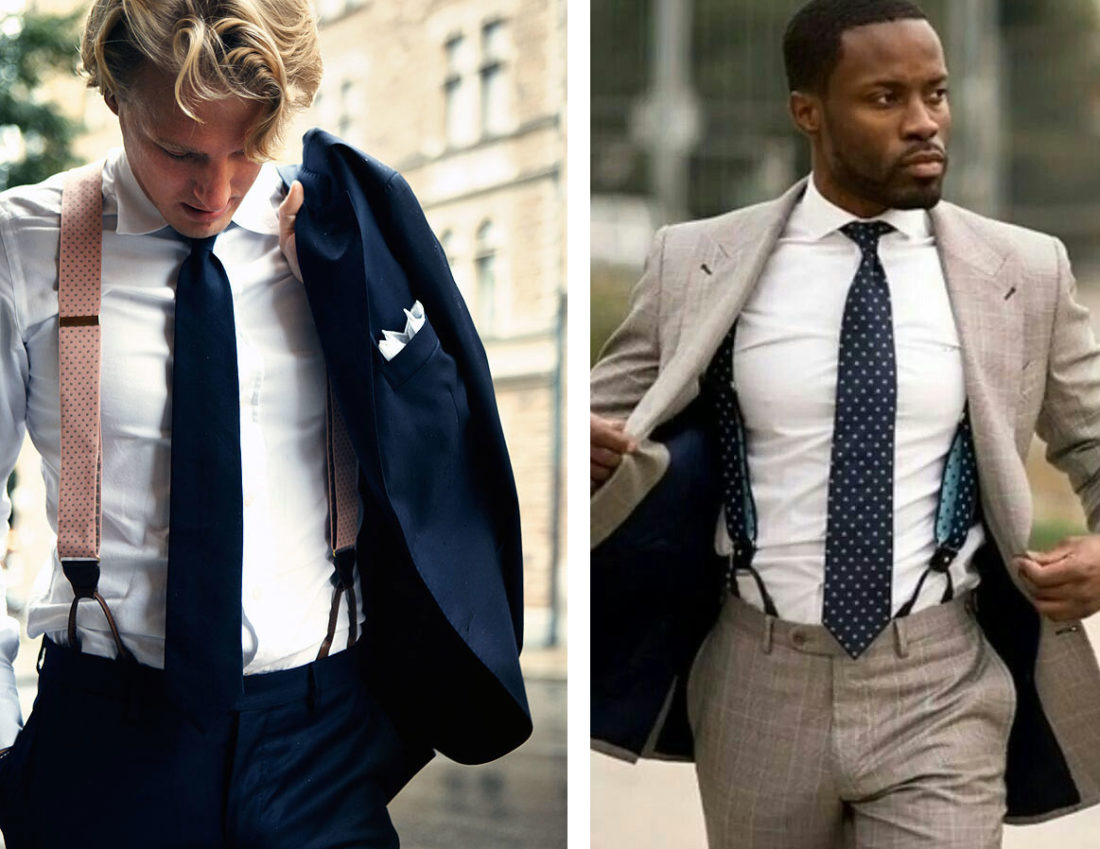 This is a real question when it comes to knowing how to wear suspenders for men. How do you carry braces with a suit? Learning from French history where suspenders became an accessory, men used to flaunt the loops at the waistline by lifting their blazers and coats a little; showing off a fragment of the loop under the coat. Needless to say, these loops come with buttoned suspenders and not clip ones. Clipped suspenders are more of a hippie, indie fashion style that has no room for formal jackets and blazers. But with button suspenders, you can flaunt a graceful tie or a vintage bow tie to give yourself a classical look!
While these are some basics on how to wear suspenders for men, there is a lot more depth in this fashion look that one must know in order to rock this style perfectly!