The game of men's hairstyles is going up by the day and with the popularity of undercut slick back hairstyle skyrocketing as we speak, men's fashion is only going to get lit by the day!
Every once in a while it is healthy to shake things up a bit and when it comes to hairstyles, it is always a good idea to try something new to freshen up your look! The undercut slick back hairstyle is a modern twist to the traditional slick back that has been common since eons. You might have seen your fathers and grandfathers sport the slick back style with utmost grace and elegance. However, as times have changed so have the way we carry ourselves evolved. You can follow Butterfly Releases for more updates.
And as a part of this evolution, the traditional slick back got an upgrade as it mixed with the undercut.
What Is An Undercut Haircut?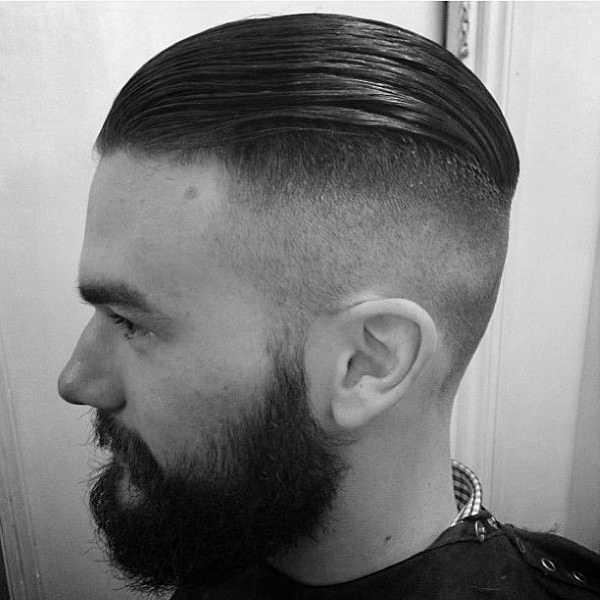 Before we begin to understand how to style the undercut slick back, let us take a step backwards and understand what an undercut haircut really is. The undercut haircut is a classic and traditional way of styling men's hair from the era's of the 20's, 30's, 40's and so on. However, it was only in the year 2010 when this haircut gained popularity with the masses and became a part of the pop culture. Many pop and rock music bands began to style their hair with undercut styles, quite contrarily to their ancestors where the undercut was popular among men of the army or armed forced.
The undercut haircut is basically a style that leaves up to 3 to 5 inches of hair at the top of your head while the sides and the back of your head is buzzed out in a fade or taper fade. Usually a number 2 or 3 clipper is used for the fade in undercut to make the top of your head look prominent and gain attraction.
What Is A Slick Back Look?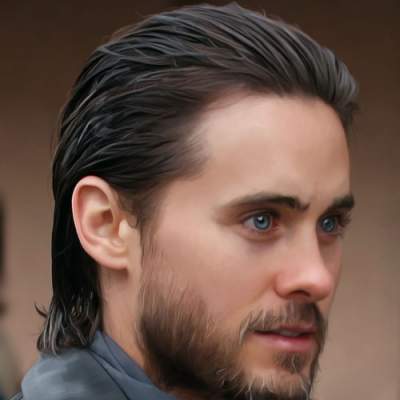 The slick back look is when you style your hair on the top of your head straight behind and hold them in there position with a gel or hair product such as a pomade in order to give a glossy, shiny look! The slick back is known to be worn by many celebrities, politicians and famous men alike. Most of the traditional and vintage photos you see will have men with prominent slick back looks that have been styled with finesse and cleanliness.
The Undercut Slick Back Hairstyle
When the two styles meet, a new fashionable style is formed! The undercut slick back hairstyle is beautiful merger of the classic slick back look and the newfangled undercut style.
In an undercut slick back hairdo, the hair is kept at a good length at the top of the head, almost 3 to 5 inches long while the entire head at the back and the sides is completely tapered off to a number 2 (maximum) haircut. With the addition of fade, the drastic contrast between the two lengths does not seem off but rather stylish and in vogue. The hair on the top are combed back by the fingers and a pomade is used to keep them intact in their place; giving off shine and a neat look.
Is The Undercut Slick Back Hairstyle For Me?
We don't like to bound hairstyles by different types of people since everything can look nice on anyone provided they are carrying it off well. However, in some cases, some hairstyles and fashion statements only look suitable on people of a specific type. But the undercut slick back hairstyle holds no bars about who can sport and who cannot. If you are someone who can find time to style their hair neatly and want to leave an impression on those around you, then there should be nothing stopping you from going ahead and trying this out!
Inspiration For Undercut Slick Back Hair
If you confused about what to tell the barber, take some pictures with you instead! Let some of our inspirations here drive your barber in the right direction to give you the perfect look that you are looking for – After all, there can be confusion sometimes and who needs that when they're experimenting with something new?