Being one of the most popular hairstyles for men, the slick back haircut has been the epitome of fashionable since a while. The following guide that we have put up will help you in understanding the haircut. It will give you all the details and advises that are needed. But first, you need to know what a typical slick back haircut is.
<TOC>
What is a slick back haircut?
The slick back haircut usually refers to a hairstyle in which the back and the sides of your head is cut into an undercut haircut. Whereas the hair that is towards the top is kept long, so it is easier to slick it back. This setup helps in keeping the hair polished and gives it the sharpness required. Since the hair on the top is slicked back, it blends with the undercut towards the back and side of the head.
A lot of you might have this assumption that the slick back is a fairly new hairstyle, but the truth is different. Slick back haircut gained its popularity in the 1930s along with the side swept hairstyle, which is the go to haircut for men.
Unlike today, the men of that time were very concerned when it came to their looks. It was not just about being casual, but instead they preferred heterogeneous and formal looks over everything. The slick back haircut helped in keeping the hair flat, preventing any distractions visually during the process of communication and conversation. Similarly, side swept hairstyles work on the same principle, hence it is considered an art to slick back one's hair. Usually because of these traits, this haircut is popular among corporate men, politicians because both these professions require sharp and polished skills of communication.
Slick Back Haircut Styles
This retro slick back haircut has been dating back to the fifties. But, this haircut has gained immense popularity after the hipsters and celebrities brought it back. Whether your hair is long or short, slick back haircut gives you an overall classy yet formal look. Sexy and cool as well, despite being the cut of the businessmen. Definitely being one of the best haircuts that are around these days.
Classic Slick Back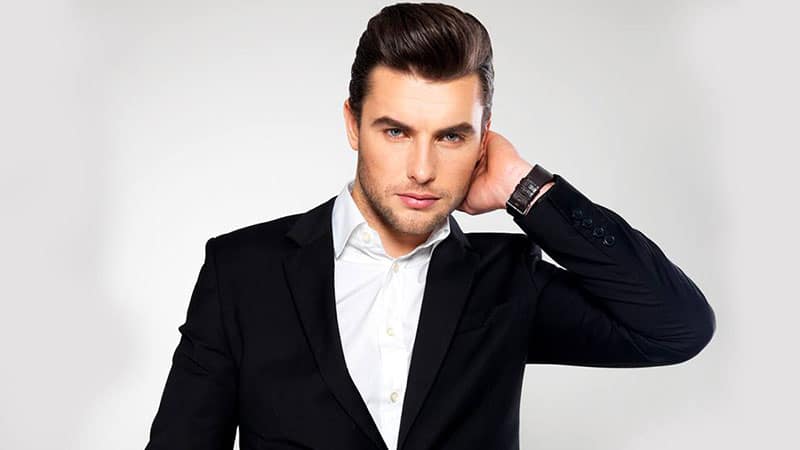 In order to get a timeless and simple take on the slick back, go for a style that is classic. use a pomade or a wet look gel for this kind of a look. It gives the slick back haircut a decent and glossy hold. Comb your hair thoroughly and repeatedly. Avoid products that are very rigid because they make the hair look very flat. Go for products that make the hair look thicker, making the locks of hair appear healthier despite the pulled back structure.
Slick Back with Beard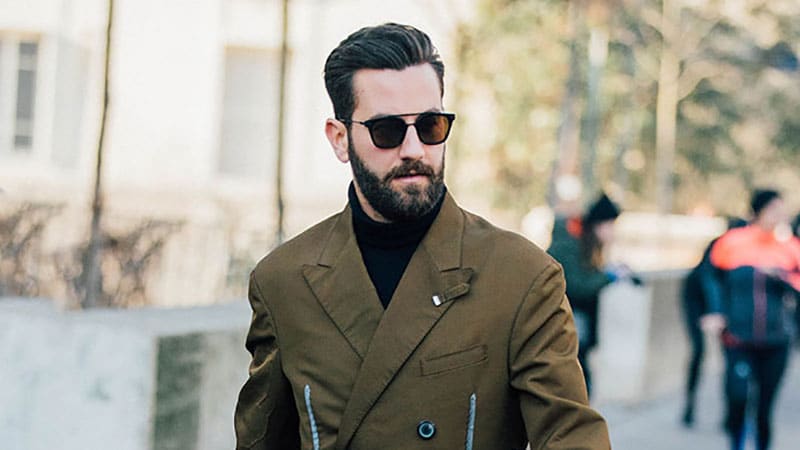 Complementing the hair with a beard is one of the traditional ways to interpret the slick back haircut. Make it look trendier that way. Go for a strategic scruff or a beard that is light in order to amplify your slick back look. But be careful with the shape of your face and the proportions of your facial features, when your try out this trend. Facial hair has the tendency to add an elemental dimension to your slick back haircut, creating an appearance that is complimentary.
Slick Back with a Man Bun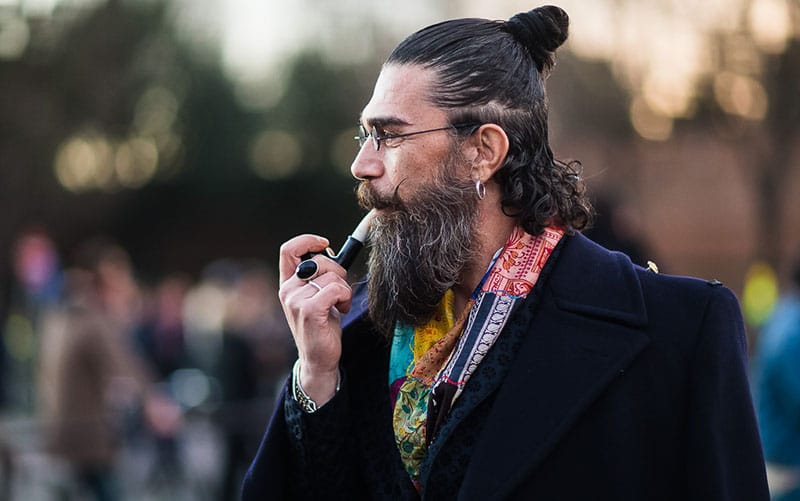 When it comes to a long slick back haircut, a man bun works pretty well. If done the right way like all the other trends generally. Making even the smallest of mistake, this slick back haircut might look like an unflattering and misappropriate fashion disaster. Consider growing out your facial hair and beard when trying out this version of the slick back undercut. It is better to contemplate and figure out whether your features are fit for a man bun slick back.
Long Slick Back Hair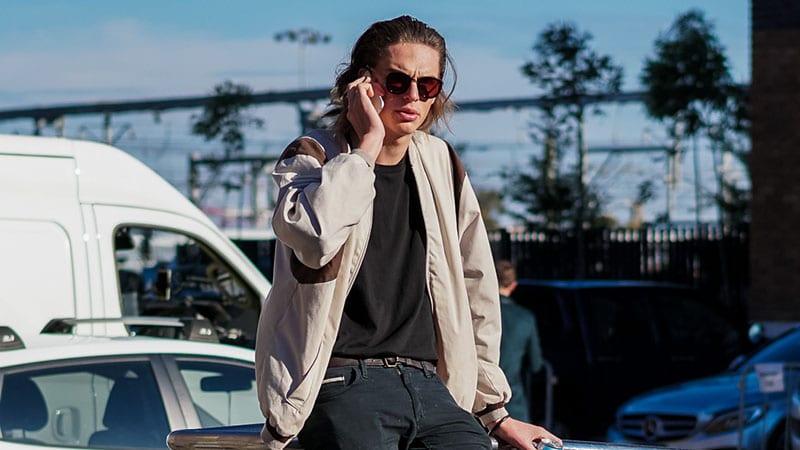 Men who have long hair should not despair because they can also rock a slick back haircut. It is the perfect style when you are going to attend a formal function, giving you a look that is sleek and sophisticated at the same time. The grown out locks nail the hairstyle. Just comb your hair into a long mane at the back and tuck it behind your ears. Using a flexible hairspray would give the style a soft appearance. For a look that is firm, use a holding mousse or a wet pomade for a look that is bold. But always remember that using a lot of hair products is not required because the length of the hair will make it stay in place.
Curly Slick Back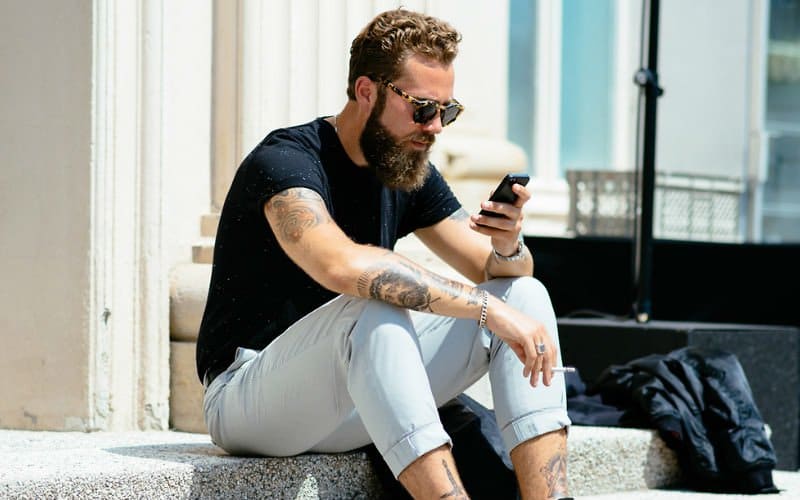 Curly hair can be very tough when it comes to styling it. But that certainly does not mean that it cannot be styled into a killer slick back look. After washing the hair, dry it using a hair dryer and style it backwards to keep the locks of hair away from the face. On top of that, if you prefer your natural waves, use a sea salt spray and use a hair product that is flexible. Maybe a light mousse. Last but not the least, comb your hair back using your fingers for a great texture. If you are looking for a good trimmer you can check out this list for a good stubble trimmer for a perfect shave.