We've designed a printable haircut length chart for men with style that we'd like to share with you. Over the last couple of months, we've been covering all sorts of men's hairstyles. To mention a few: tapered fade, haircuts for men with thin hair, hairstyles of men with thick hair, and hairstyles of men with curly hair.
We've also shared with you haircut clipper sizes with examples to help you decide on your next haircut.
In this post, we are sharing with you a visual that we have put together to help you decide your haircut length.
Why the Need for a Haircut Length Chart for Men?
Oftentimes it is quite difficult to determine the perfect length you should aim for. You might not even know which hair clipper sizes (1,2,3,4, or higher) would best suit you.
9 Sizes of Hair Clippers in Inches
The chart shows the contrast between the following 9 hair clipper lengths:
Size 0 – Almost bald
Size 1 – One-eighth of an inch
Size 2 – One-fourth of an inch
Size 3 – Three-eighth of an inch
Size 4 – Half an inch
Size 5 – Five-eighth of an inch
Size 6 – Three-fourth of an inch
Size 7 – Seven-eighth of an inch
Size 8 – 1 inch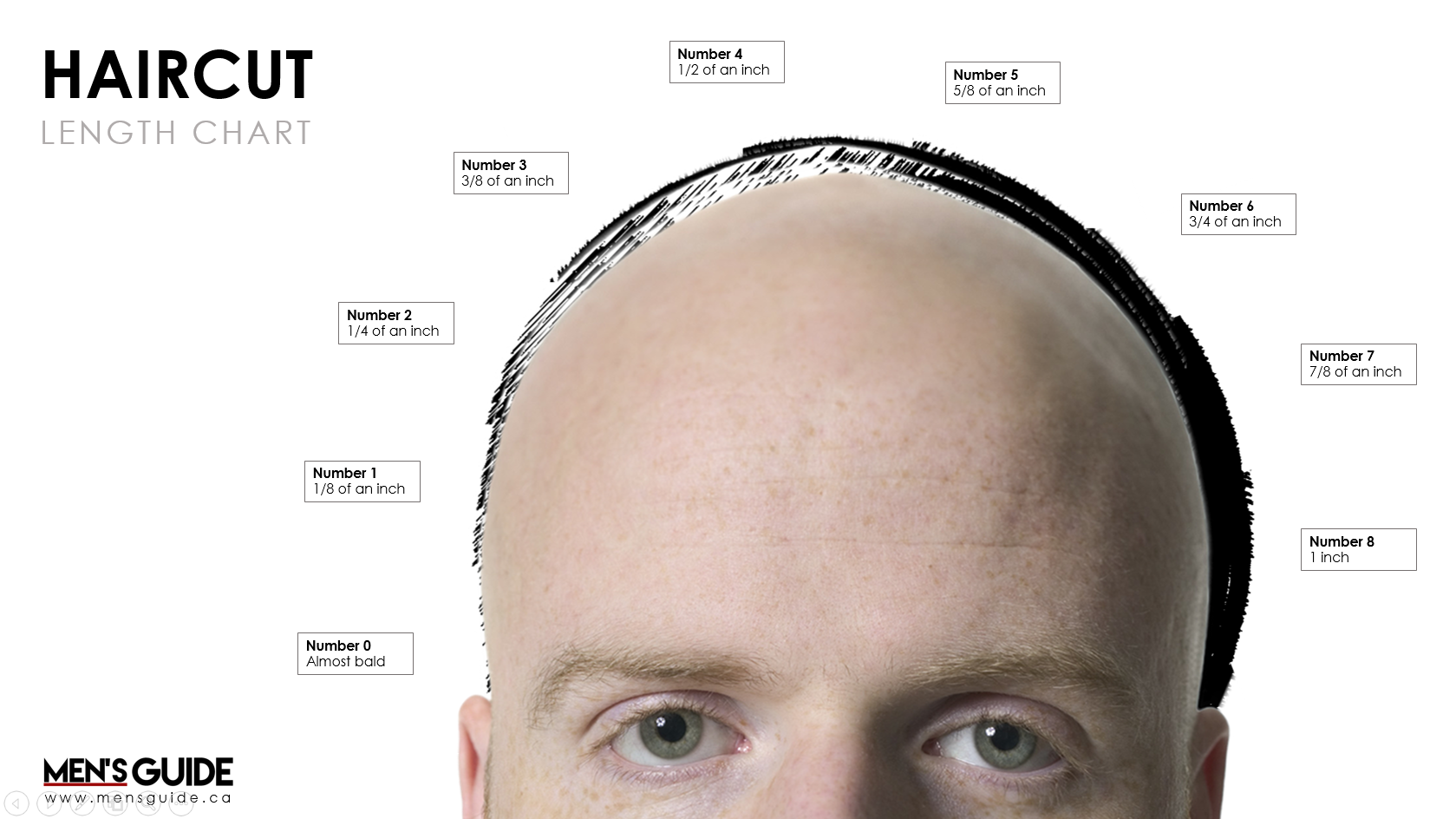 We're not saying this haircut length chart will take trial and error away, but it can still help you as a guide that you can refer to.
Know Your Haircut Clipper Lengths
Save it. Refer to it. Post it. Blog about it. Print it. Utilize this haircut length chart in whatever way it works for you. If you'd like to see examples, head over to our haircut lengths (1,2,3,4) quick reference guide.
Let us know if this was helpful, and if you'd like to see more of these.