The ever trendy men's haircuts short sides with short hair on the sides and long on the top- is the classical haircut for men. Despite being one of the classics, the long hair on top and short hair on sides enables men to style their hair in a variety of ways. Pulling off such a wide range of looks makes it a show stopper, such as the quiff, slick back, pompadour and slick back fade. Here are some of the hottest men's haircuts with short sides to drool over. Especially for the men who prefer accentuating their cheek bones, jaw line, and masculine features.
Short Sides Long Top Haircuts
Whether you have curly, wavy or straight hair, here are a few trendy long top short sides haircuts for men. These men's haircuts short sides would make you look chic and stylish for every occasion.
Faux Hawk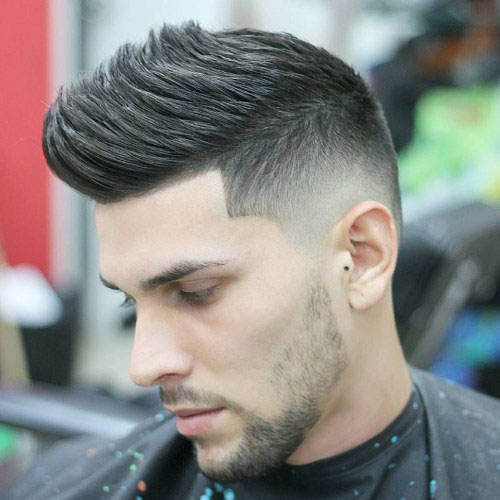 This is definitely one of the most cool and trendy hairstyles for men over the recent years. The best part about this haircut is that it can be styled with any haircut. The catch is that the hair on top should be long enough to create spikes.
Pompadour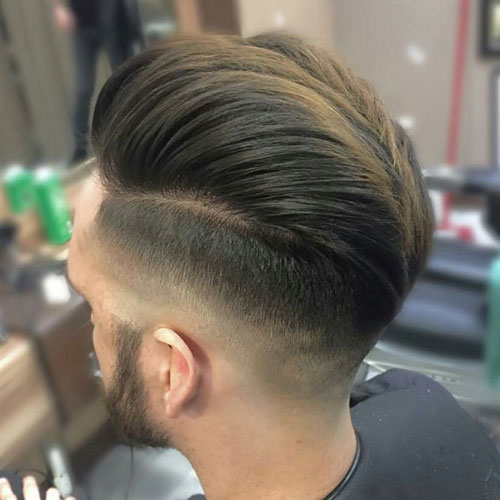 This very hot, ever dashing modern pompadour is the look of the century. Giving a classical style, with a long or short pompadour, this haircut works well with sides that are short. Preferably a fade or an undercut.
Low Taper Fade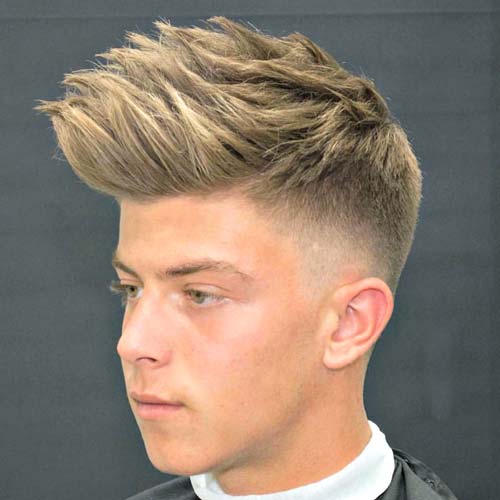 Any sort of fade haircut looks good with spikes, name any and you will get the trendiest look for yourself. The benefit of long hair towards the top is that men will be enabled to style their hair into spikes easily. Or keep changing it by the day. For instance a textured comb over one day for the business meeting or a brush back for that dinner date with your girl the night after.
Low Fade with Beard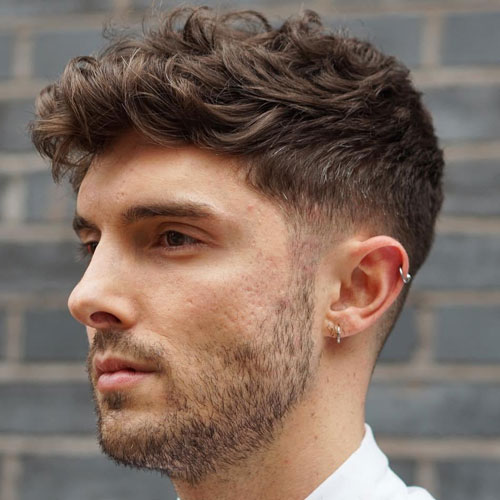 A combination of a beard and the low fade looks ethereal. Looking for a hairstyle that is easy to style and does not require a lot of effort? Go for a French crop or a curling fringe! You would thank your choice, especially if you are a busy, always working man and does not have time to do your hair at all.
Short Sides Long Top Hairstyles