Hairstyles may come and go, but the permed mullets are here to stay because it is more than just a haircut. All the coolest guys out there are rocking a stylish permed mullet cut to make an impression. It's an exciting way to show off your eccentric personality.
If you are looking for a good selection of innovative ideas at your disposal, you would want to read the rest of the article.
Classic Permed Mullet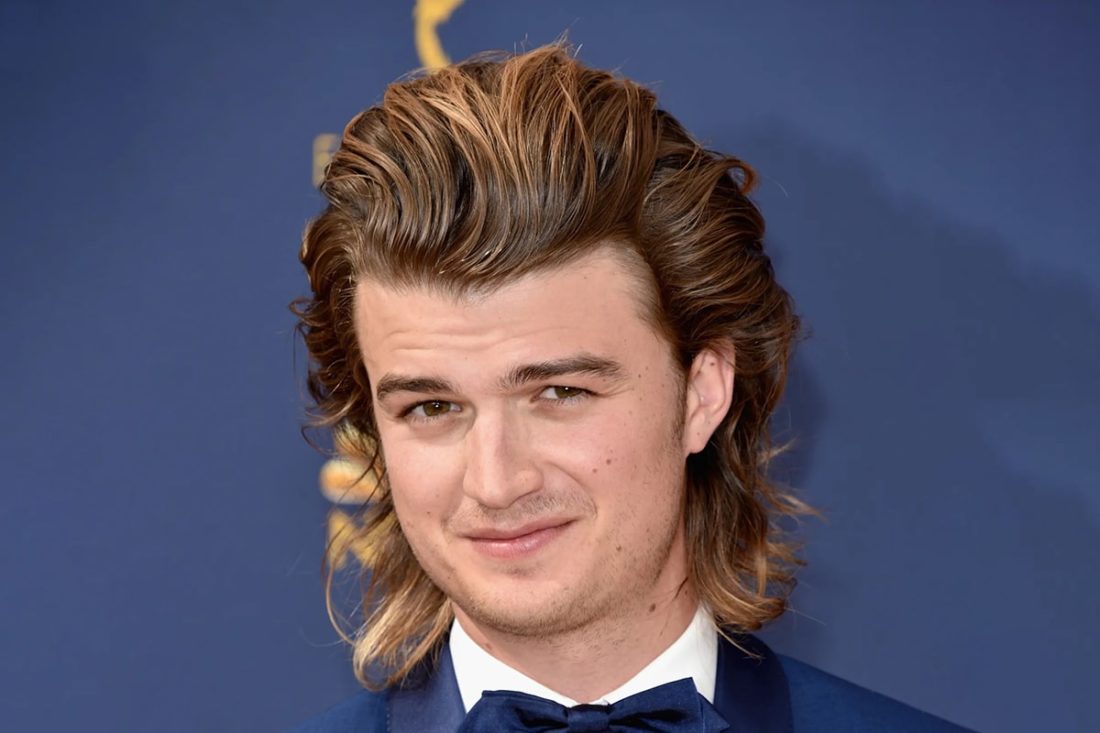 A permed mullet looks perfect in its natural state. You will want to have a permed mullet as soon as you see this hairstyle on men. Make an appointment at the salon right away.
Ideal Perm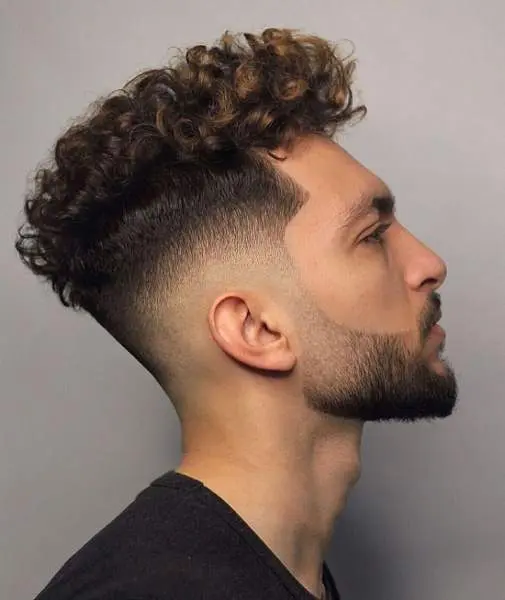 Men with mullet perms matching the one in the front are both perfect. Of course, perfecting the look takes time and effort, but the result is more than worthwhile!
Loose Perm Mullet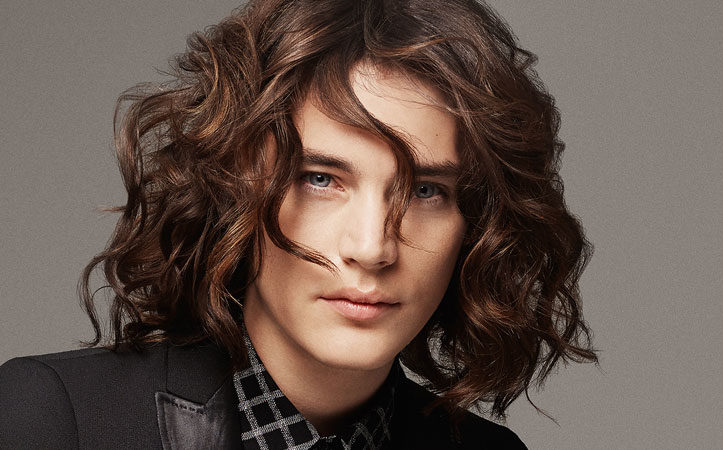 When adding perms to mullets, curl your hair loosely. By doing this, you will perfectly highlight the texture of your hair and create a look that feels easygoing and carefree. Apply a tiny bit of a styling product, ideally a texturizing one, to your strands for added emphasis.
Short Permed Mullet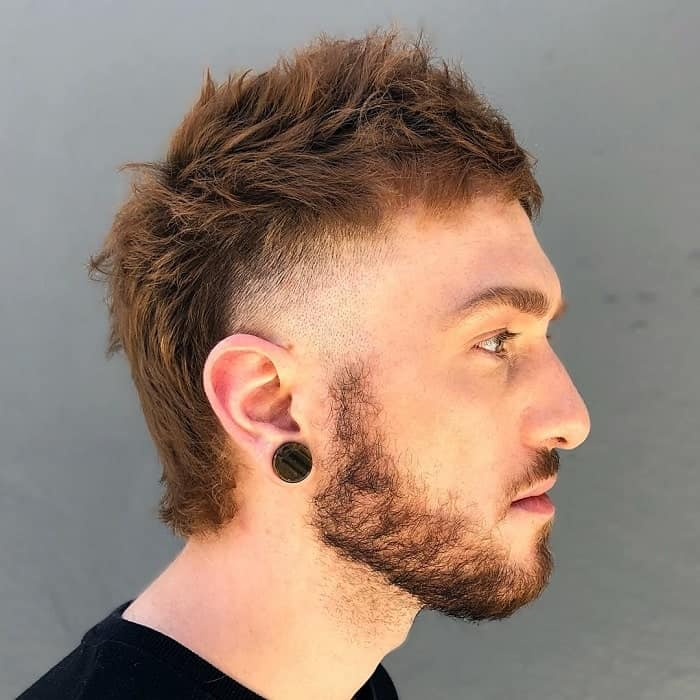 Aside from having a daring and edgy appearance, permed mullets are awesome because they look amazing on short hair. Men's permed hair mullets don't need a lot of upkeep or styling. After washing, all you need to do is let your hair dry naturally.
Long Permed Mullet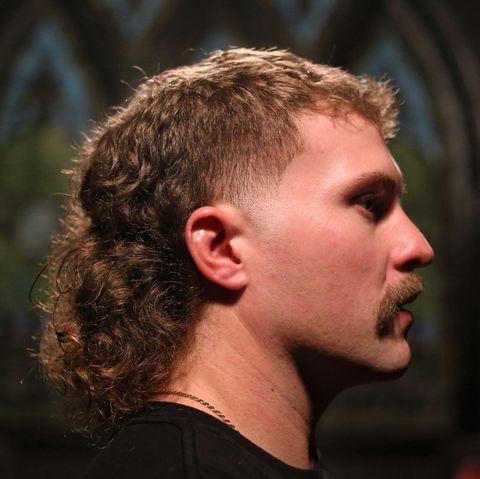 It is a delicate beauty with a voluminous appearance. A sight to behold is medium-small curls that cover your neck and run down the back of your head. Short hair on the sides enhances the classic mullet vibe. The funky appearance of this hairstyle draws everyone's attention.
Permed Tail
A mullet with a perm can go well with other trendy hairdos, like a rat tail. As a result, you will have a permed mullet, which looks very unique and one-of-a-kind. It is a fantastic choice for making a bold fashion statement.
Undercut Perm Mullet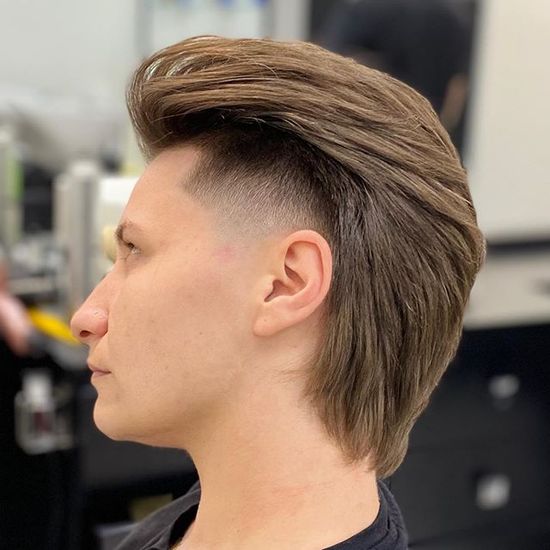 Complementing a modern permed mullet with an undercut on the back and sides is one of the best ways to give it the ultimate definition. You'll need to go to the barber frequently for maintenance or learn how to maintain the cut yourself, but the effort is worth it.
Fluffy Mullet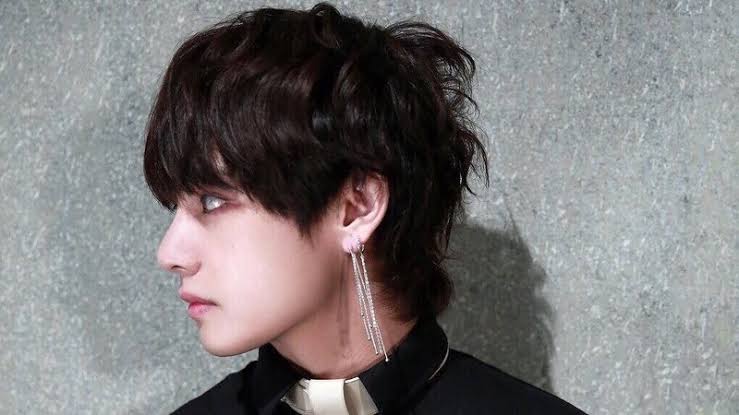 Mullets with are the ideal way to embrace and emphasize your unique hair structure, while still exuding the same, striking sense of elegance and style.
Permed Mullet with Design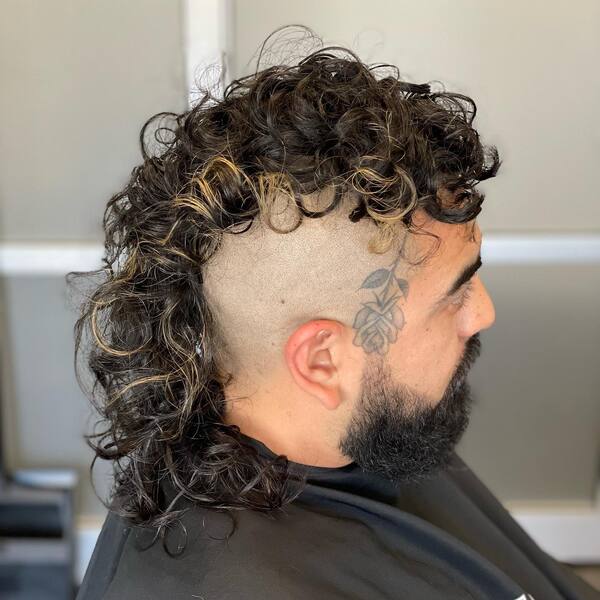 Another thing that is in demand right now is cool mullets. You can play around with different undercut styles and mustaches, depending on how daring your fashion sense is. Don't let the fact that styling will take you a little longer in the morning slip your mind.
Permed Rat Tail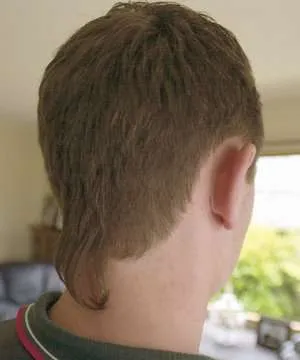 There is still some memory of the 80s curly mullet. A permed rat tail is available for you to play with if you want to travel back in time completely. The flair is greatly enhanced by a young man's mustache.
Permed Hawk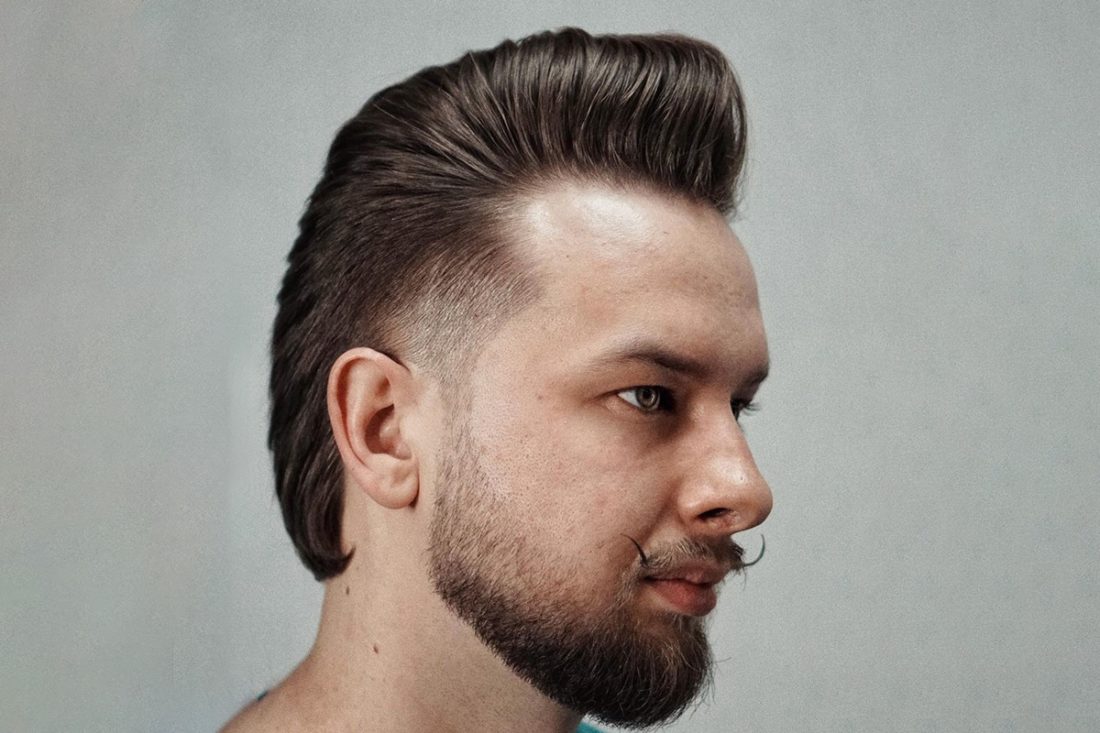 Curly mullets are a sign of a man's sense of style and inner strength. But all you need to do is take one look at this permed hawk with an undercut to understand.
How can you give yourself a permed mullet?
To give yourself a flawless permed mullet at home, follow these steps:
Before giving yourself a haircut, you need to prepare your hair for the process. Wash your hair with a clarifying shampoo to remove residue and oil from your hair. Avoid using conditioner as it will keep the perming solutions from working effectively. Tap your hair dry with a towel. Then put on your gloves.
First Step: Section your hair.
Divide the hair you want to perm into two sections using a comb and secure the rest of your with clips. Now properly comb your hair down. Usually, the back hair is permed in most permed mullets. Make sure to separate your top hair from your back hair if you have chosen a different variation.
Second Step: Wrap your hair.
Select a hair strand from the area of the head that you want to perm. Separate your strand using the pintail comb's handle. Your strand's width should be equal to or slightly smaller than that of your perm rods. As soon as you get to the end of your strand, fold an end wrap over the end. The end of your end-wrapped hair strand should be placed on a perm rod. Up until you reach the scalp, roll your perm rod to wrap your hair strand around it. Finally, shut the perm rod. Repeat until you've wrapped all of your desired hair around perm rods. Finally, wrap the cotton coil around your rolled-up hair.
Third Step: Use the perm solution.
After rolling your hair, apply the perm solution to it. Apply the perm solution to one rod at a time. Apply it by gently squeezing the bottle against the rods and doing so in a circular motion. After using the perm solution, cover your hair with a plastic cap to get the perm done properly. Hold off for at least 15 minutes. Observe the hair every three to four minutes to see if it is bending or appears curly by slightly unraveling the rod. You can move on to the next step once they have an S-curvy appearance.
Fourth Step: Rinse your hair and apply a neutralizer.
Rinse your hair in a wrapper for two to three minutes. Then air dry your hair or pat them dry with a towel. Your cotton coil must be wet by now, so you use a fresh one. Apply the neutralizer by gently squeezing the bottle in the same circular motion.
Fifth Step: Remove the perm rods.
Remove the rod's plug and gently unroll each rod one at a time. Avoid using force to remove the rod as it will damage your hair.
To maintain the permed mullet, do not wash your hair for 10 days after removing the rods, and use permed-friendly shampoo and conditioner. Wash your hair twice per week after your first wash and avoid using any pressure.
The Ending Note
Permed mullets are a unique hairstyle that never fails to impress. This style is suitable for people of any age and is chic, and modern, and has a strong vibe to it. Everyone is smitten by the stylishness of permed mullets.