This article is intended to motivate you to get a striking haircut that will completely change the way you look. There are mentioned some incredible Asian mullet ideas for men.
The current fashion trend in this time of gender fluidity is to have an edgy, stylish appearance that is also gender-neutral. Asian mullets' stylish retro appearance goes perfectly with this style.
Best Asian With Mullet Hairstyles For Men
Let's get started with the Asian Mullets.
The Boho Mullet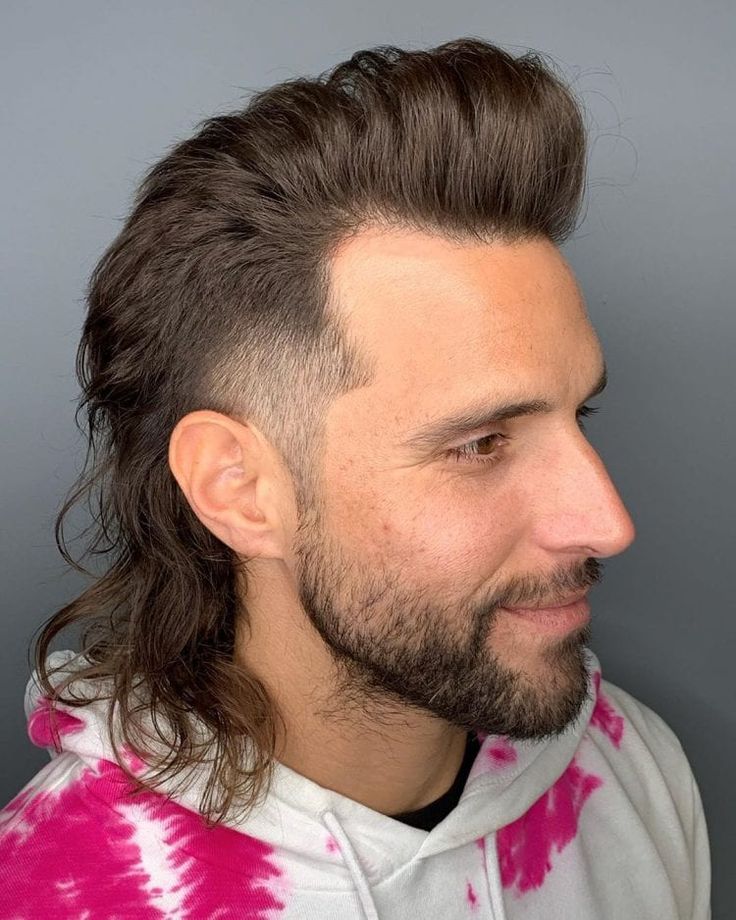 Boho mullets' artistic appeal will unquestionably give you a hip, contemporary look. It also provides a chic, cozy fashion option. Never be reluctant to accessorize as frequently as you like. Wear whatever you want to accessorize your appearance, from hats to rings on each finger.
Curly Straight Mullet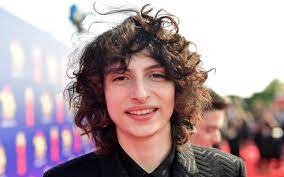 The hair that makes up this mullet is straight in the back and curly in the front. The lovely balancing act between comfort and sexiness enhances your sense of style. Styling this hairstyle might take some time. You'll feel and look like a model on a magazine cover with this hairstyle. Once you have this hairstyle, you won't be able to stop admiring your appearance.
The Avant-Garde Mullet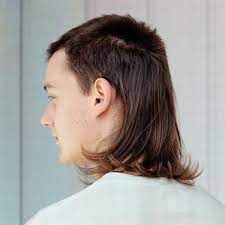 Your boyish good looks will undoubtedly be updated by this haircut, which will also give your style a little edge. Your Avant-Garde mullet has a little more edge thanks to the straight lineup and the back spikes. You can tell your stylist to do this to add some elaborate designs and make your fade more interesting. However, maintaining the uniqueness of this haircut will also make you feel like the lead in an action movie.
You will appear and feel like a biker gang member if you wear this hairstyle. With the added edge of this haircut, you can sense your inner strength and watch your self-confidence soar.
Half And Half Mullet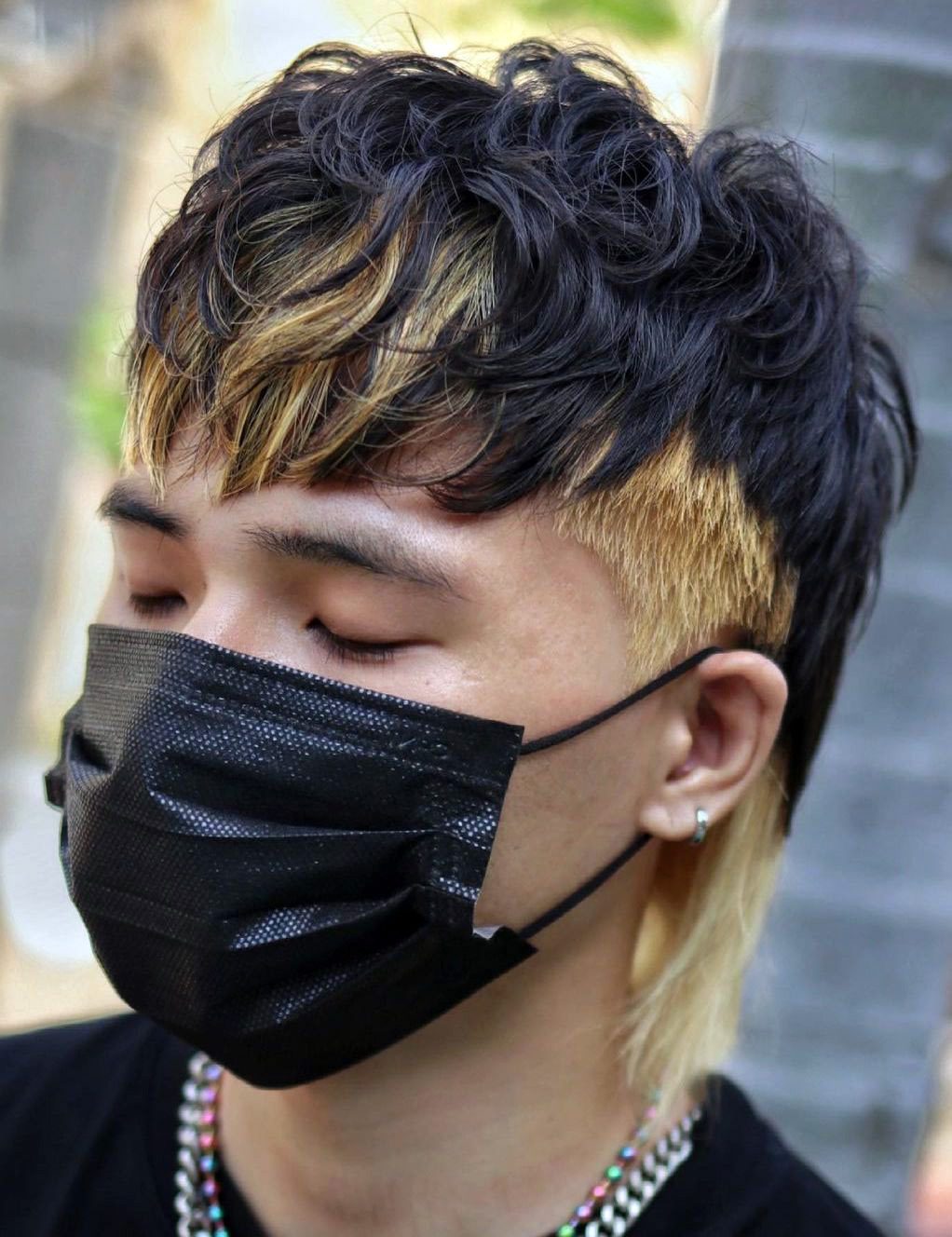 For this hairstyle, you must choose two complementary hues that are diametrically opposed to one another and work best with your skin tone. It is only necessary to dye your hair in a variety of colors. Your appearance and daily activities will both benefit from this recognizable hairstyle's flair. This hairstyle, which has also been popular in Hollywood, has never used a mullet, though. But this recognizable styling necessitates professional guidance. Therefore, before getting this magnificent haircut, make sure to have a thorough consultation.
The Back Brushed Mullet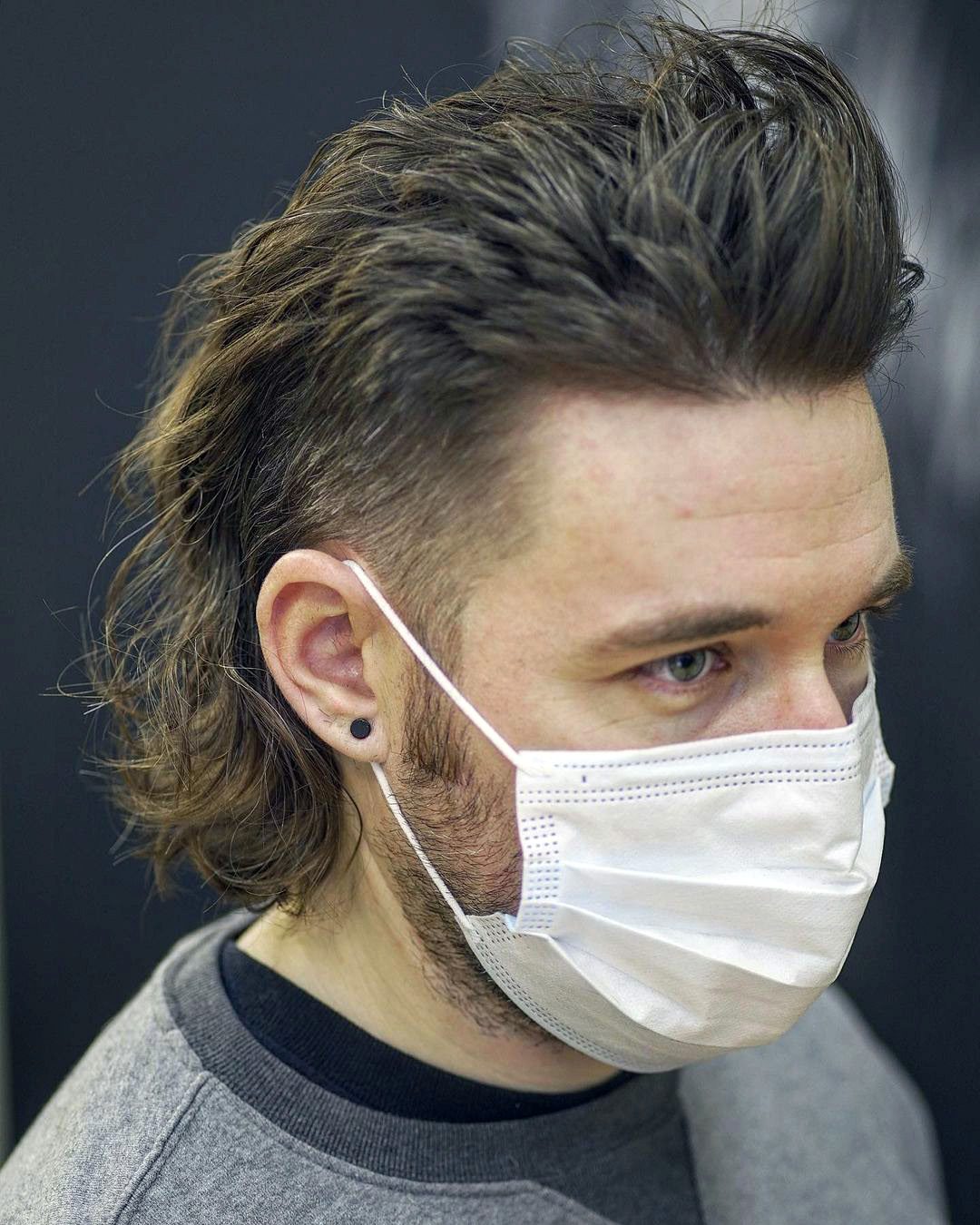 This hairdo still fits into the official look category even though the back-brushed hair and mullet give it a more prince-charming appearance. Already, back-brushed hair is regarded as fashionable. Therefore, this haircut will only enhance your carefree and fashionable appearance. When you arrive at any event, go out on a date, or meet up with friends for a dressed-up casual hangout, people will be impressed by your entertaining yet stylish appearance.
The Kokobop Summer Mullet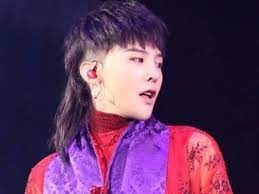 Everyone was in a frenzy when Baekhyun's gorgeous mullet made its debut in the Exo KoKoBop music video. Because of his wild bad boy appearance, the fans went crazy. Everyone was dispersed by the way his hair was combed back.
There are several layers in this particular hairstyle. The front of the hairstyle is strikingly similar to a simple short haircut. But the unexpected combination of vivid red and maroon, as well as the mullet in the back, take the entire hairstyle to a whole new level. But don't be afraid to customize by coming up with your own version and altering your mullet's color.
Big Bang G-Dragon Inspired Mullet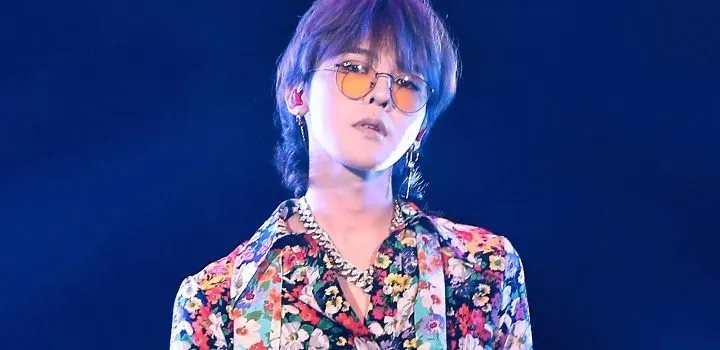 One of the pioneers in introducing the modernized style of these distinctive mullets is Big Bang member G-dragon. He has perfected the art of wacky adaptability. His outrageous hairstyles never ceased to amaze everyone. The extra-long mullet and reverse fade in his hairstyle give him a regal appearance. Everyone will be envious of your elegant hairstyle if you ever pull off this look.
BTS Kim Namjoon Mullet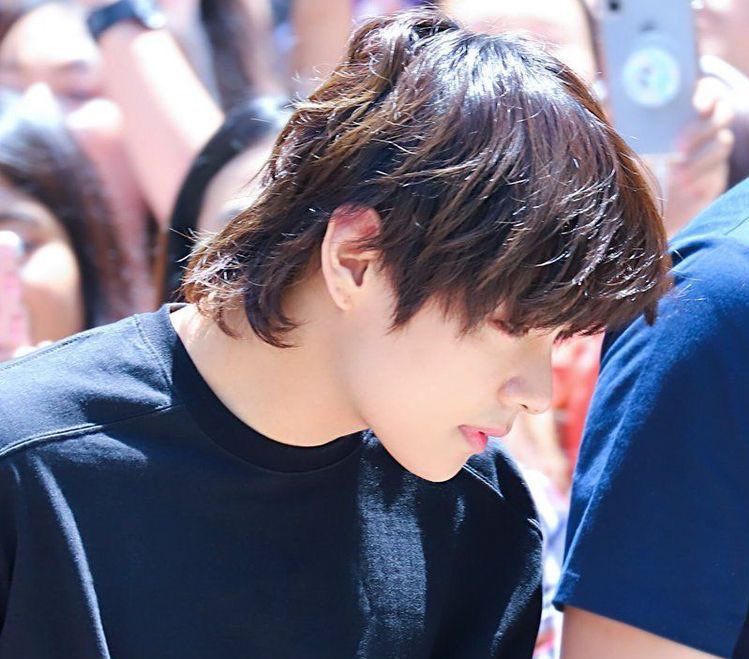 Kim Namjoon, the leader of BTS, happily surprised all of his fans with his fashionable sense of attire and his seductive neon-colored mullet. This flashy yet gorgeous styling will boost your self-confidence. This hairstyle will help you look better. It will undoubtedly alter the game and make a statement in terms of fashion. Your bold use of color will make you a huge source of inspiration for your friends.
The Wavy Mullet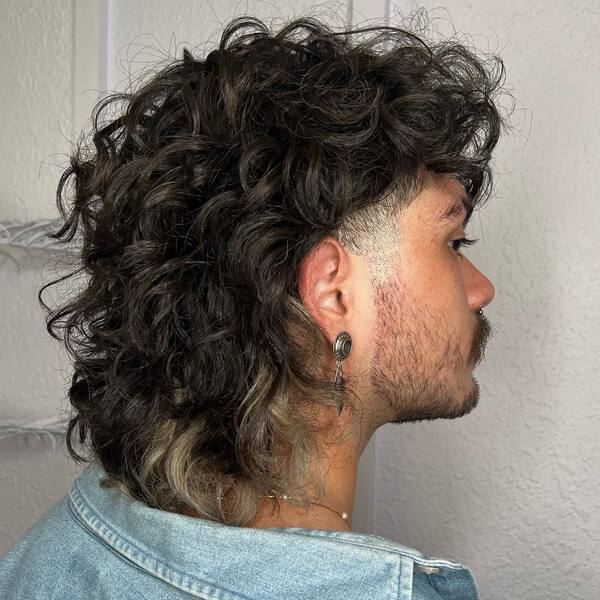 The delicate elegance of the hairstyle will leave everyone speechless. It might take some time to style your hair if it isn't naturally curly. Though we believe you'll understand why spending a little more time on the hairstyle is worthwhile, we still advise you to take another look at it. This hairstyle is simply stunning! You can channel your inner soft boy with this hairstyle and win over a lot of hearts.
The Sophisticated Mullet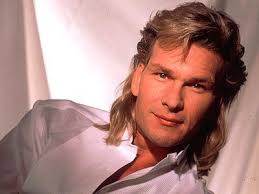 The lead singer of the boy band Seventeen, S.Coups, is making everyone crazy with his peeking-colored mullet and half-up ponytail. The sexiness is carefree but edgy, and it exudes a polished and chic aura. This will amaze everyone and look great on almost any face shape. The straightforward originality of this hairstyle will make you stand out in any crowd.
Short Mullet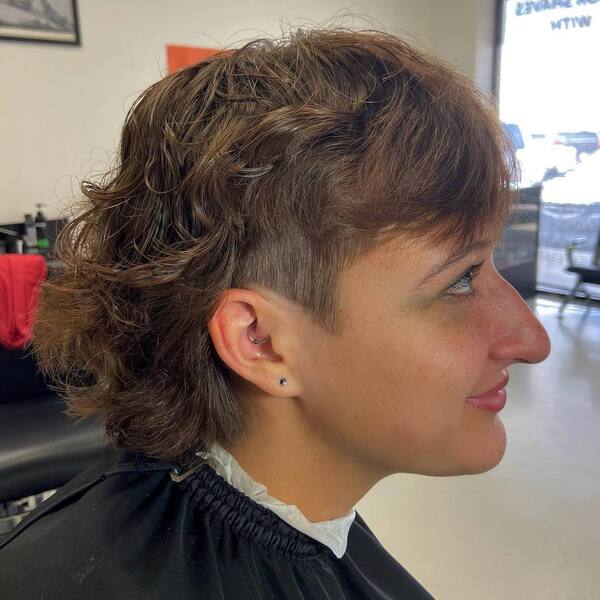 Everyone should anticipate that mullets will be extravagant and over the top. Asian short mullets, however, have disputed those assertions. Here, the still-relatively-long fronts of the mullets receive a fade or undercut. The dramatic aspect of the hairstyle is softened by the shorter back of the neck.
There will be a subtle bad-boy vibe to this particular mullet. And it excels at this degree of nuance. You can easily attend formal events in this versatile outfit. To impress everyone, get a short mullet with an Asian flair today!
Textured Mullet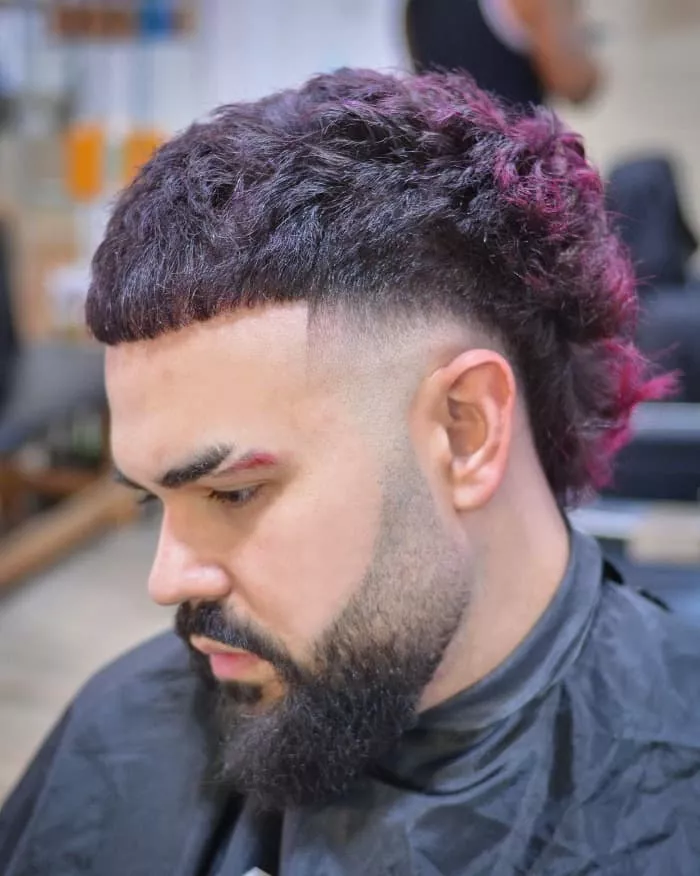 The textured mullet is an additional member of the group of subtly fashionable mullets. Your textured mullet will gain volume and a carefree, out-of-bed appearance with layers.
Wear it with a T-shirt or your checkered shirt to look like a K-pop idol. Everyone will turn to face you because of your casual elegance. In a cafe or at a party, people will notice you.
The Ending Note
We hope that by showing you these mullet hairstyles, you can improve your sense of style. This hairstyle is currently almost universally popular, despite some debate. As a result, everyone ought to try it.