Fade hairstyles and fade haircuts have been famous among men for several years. Low top fade is one of the most common styles that men mostly prefer.
Fade haircuts have been picked up by men who have generally or prefer keeping their hair short. However, recently, most men are revamping the low top fade by combining it with a high fade. Either with long or medium length of hair towards the top.
Whether you are a latino, black, white or Asian, the taper fade haircut is one of the hottest and most sexy haircut for men.
Low Fade Cuts
The low top fade along with mid and high fade haircuts, is still running like a pro. It is one of the most popular haircuts that guys prefer getting done, especially on the sides. Since this style is considered to be versatile, they can be done by men of every hair type. Be it short, long, straight or curly.
For example, you can ask your hairdresser to fade haircut that is short and low on the skin, along with a low top fade as well. That is basically a low top fade haircut you will be asking for, making your hair look super trendy and chic. It creates a look with very high contrast. Some men can even get a haircut that tapers with their beard or a low razor fade that is disconnected.
Best Type of Fade Haircuts that You Should Consider
Below, you can take a look at the best fade styles for men. The pompadour fade is also a drool worthy fade hairstyle, along with the high, low and medium fade haircuts.
The "Low"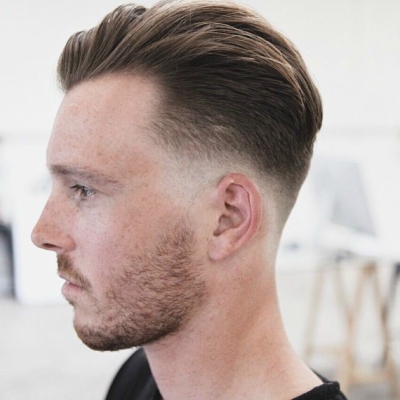 Being a great option for men getting it done for the first time when it comes to haircuts, low fade begins just on top of the ear.
It is combined with the textured, thick, medium length hair that is on the top. This fade haircut is one of the most trendy haircuts of the season.
High Fade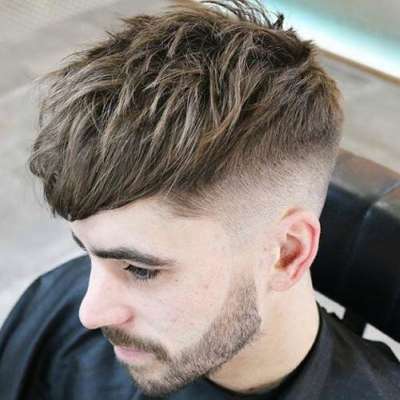 High fade is the best choice of haircut for high contrast hairstyles, along with the pompadour fade, slick back and quiff.
Starting at the height of your temples, it shortens as it goes downwards. Adding a hot masculine touch, the beard gives this haircut the final sexy look.
The guy in the picture has a skin fade haircut style on the sides.
Mid Fade Haircut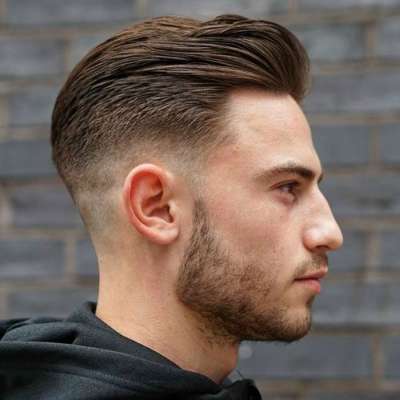 Offering a professional yet trendy appearance, the mid fade haircut is one of the most popular cuts for men.
It starts from the middle of your sides, and can be worn in different varieties of styles such as faux hawk, brush up, and spiked hair.
It even works well if you want to keep your hair long-on-top.
Best Low Top Fade Haircuts
Thinking outside of the box, there are tons of modern styles that can be incorporated with faded sides. With short hair on top, guys can go with side fringes, crew cut and French crop.
For hair that is medium in length, your look can be styles with a comb over or a slick back. The latest trend like the ones you would just be looking at are more textured and natural.
Low Bald Fade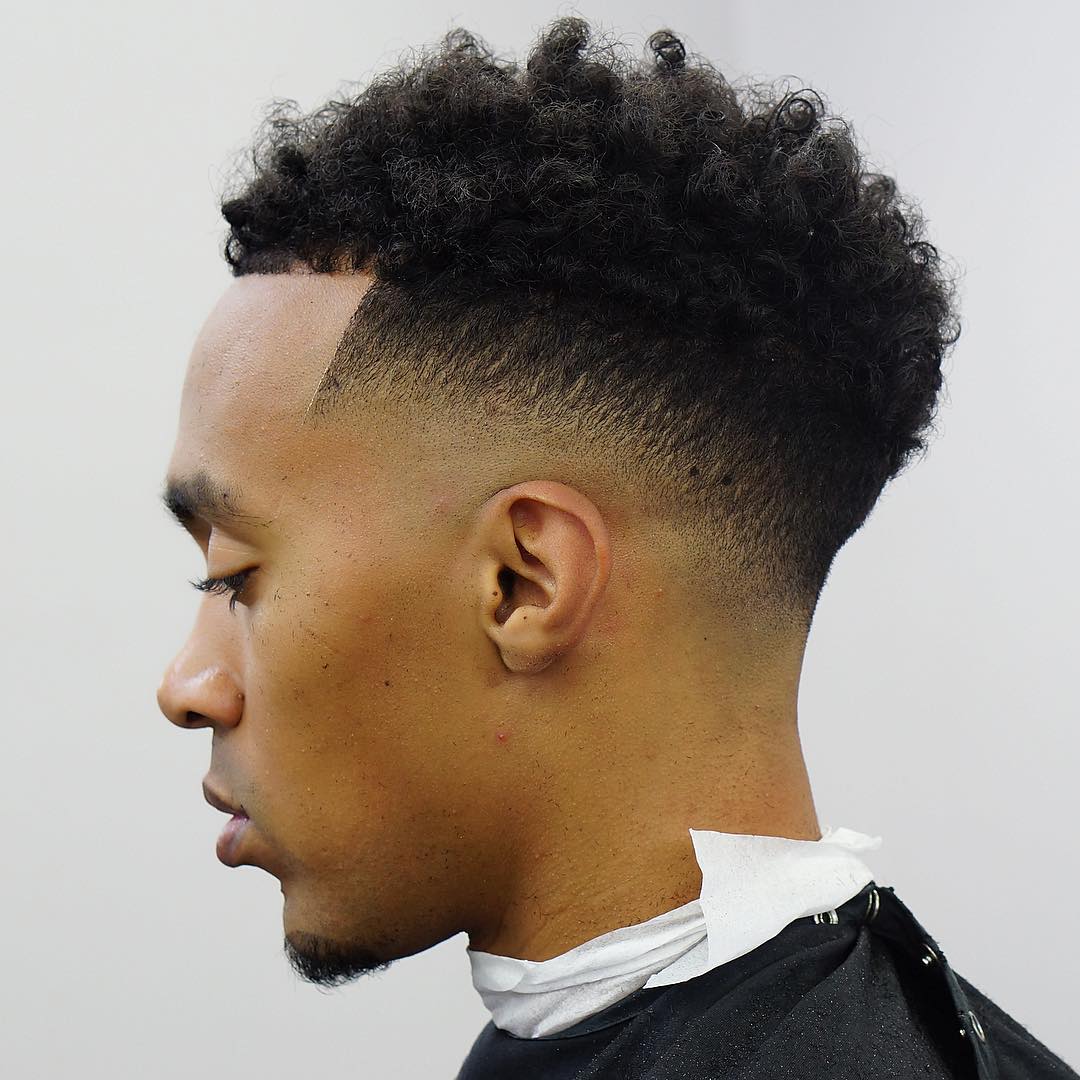 When a low fade starts to go downwards towards the skin. This style goes with every hairstyle and is called the low bald fade cut – be it long or short.
Here is a video to demonstrate how your hairstylist should approach the low bald fade hairstyle for you:
It is a stylish, yet easy way out for those with curly or thick hair. It is manageable, leaving some length on the top, like very short twists.
Box Fade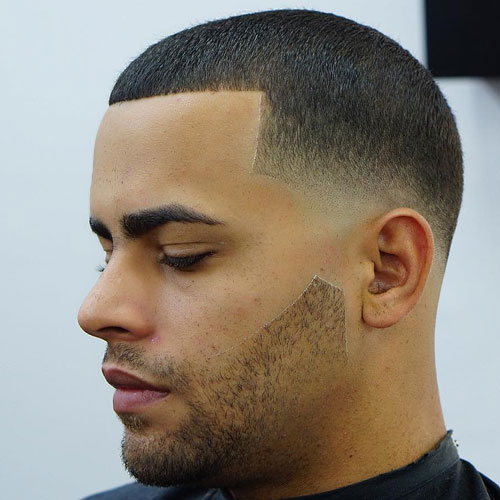 Preferably a fashionable choice for black men, it looks tremendously chic with a shaved line or design.
Short Hair + Fade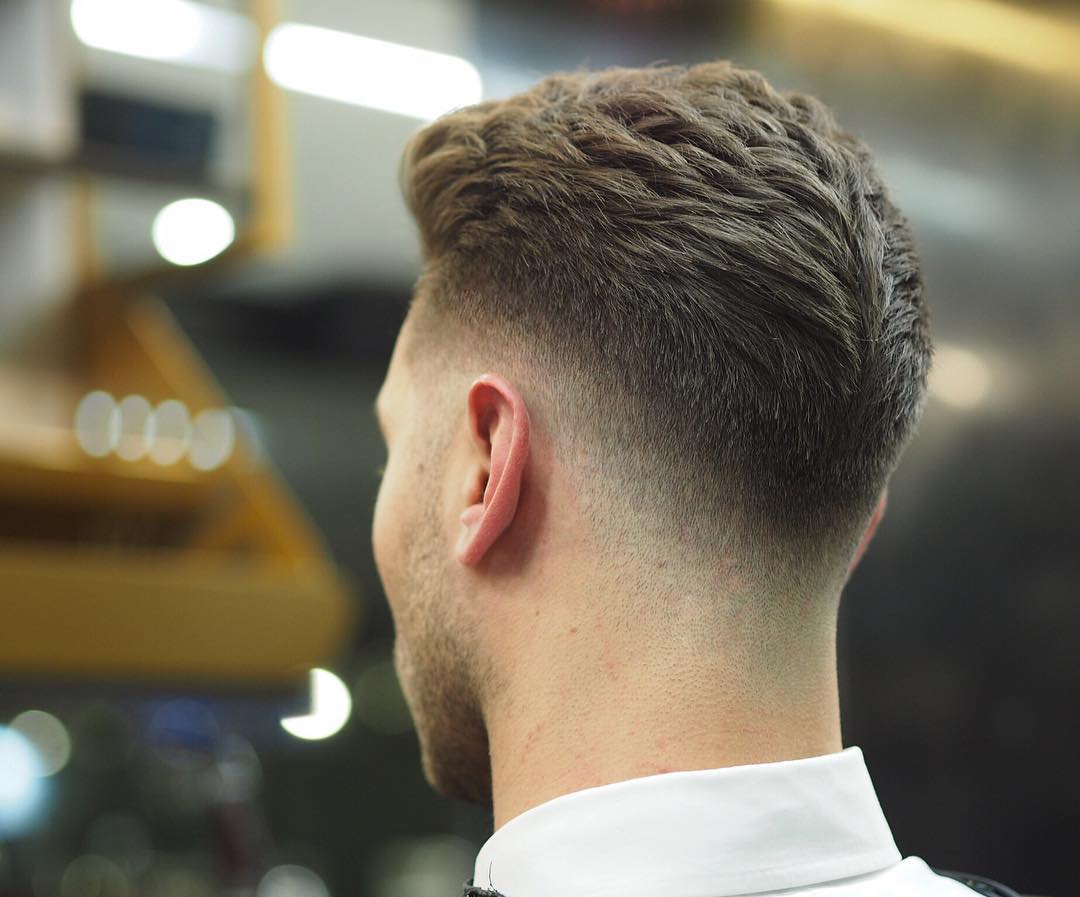 Another very common hair style option for the is a combination of a fade and short hair.
Keeping your hair short all year round makes it very easily manageable. And it works really well if you side part your hair.