After years of mullet hairstyles coming in and out of fashion, the iconic Burst Fade Mullet hairstyles have brought them back into the modern era.
For styling tips and instructions created especially for this unusual hairstyle, browse our article.
The Most Innovative Burst Fade Mullet Hairstyles
Discover the innovative burst fade mullet hairstyle ideas.
Fancy & Curly Mullet Burst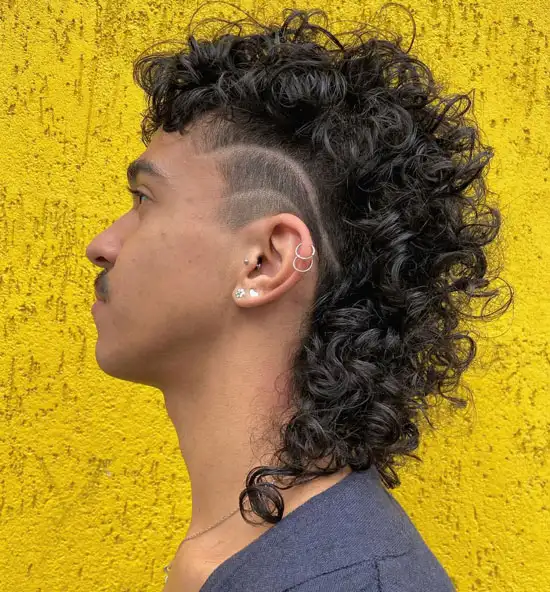 It is necessary to have long, curly hair that can be cut into a mullet with sharply faded sides. Hair balm can be used to add gloss and subtly soften the look of the curls.
To finish the look, add a few lines that curve all the way back behind your ears. Once everything is finished, you'll have the agonizingly coolest burst fade mullet ever.
Old School Burst Fade Mullet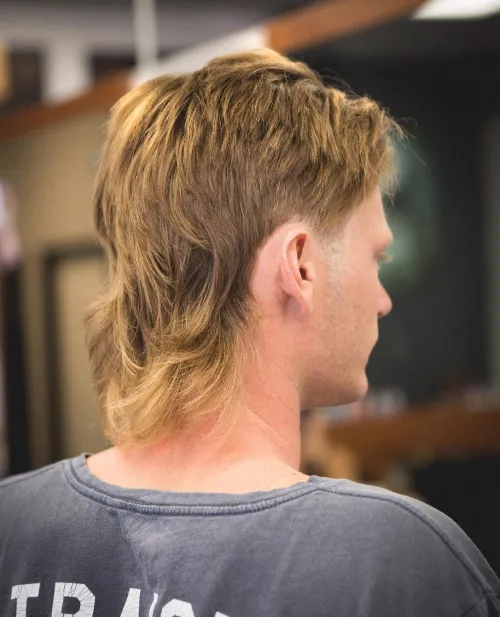 You can give yourself a steezy look and bridge the gap between the past and the present by wearing this particular hairstyle. It's necessary to have a longer mullet with faded sides. To add more depth to the effect, the mullet sides should abruptly cross the fade lines. With the help of an unorganized orientation, the style should become a well-liked modern style. Compared to the back, which is longer, the top is shorter.
Spiked With A Sharp Fade Line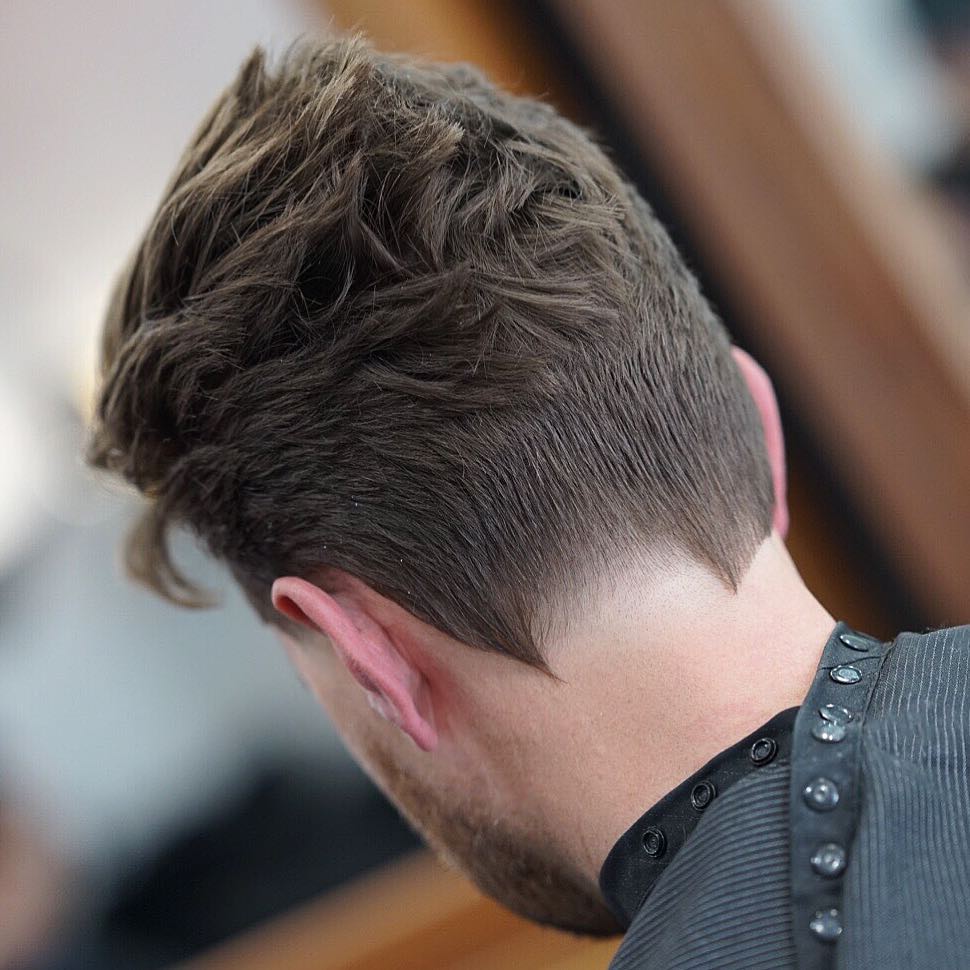 Your entire head is covered in unkempt, spikey hair when you wear this particular mullet hairstyle. The sides are given a special treatment to create this magnificent-looking hairstyle, while the top and back are left long and dense. A burst fade is added to each side to match the mullet. Add a sharp fade line with a slight curve to further emphasize the edgy nature. By sporting this hairstyle, you can very obviously express your inner radical self.
Layered Mullet On Burst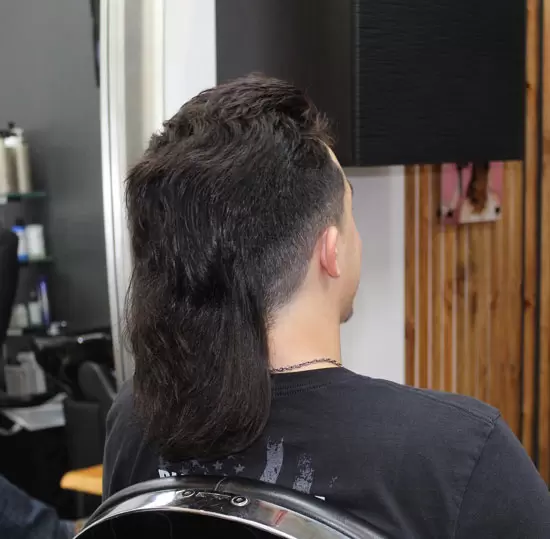 Simple mullet with side burst fades that are lengthened gradually from the top to the back. To help you with this, ask your barber to give the mullet on the back of your head more layers. Keep the front hair a bit shorter than the napes to emphasize the hair's gradual lengthening.
Neat Braid Mullet Faded With Burst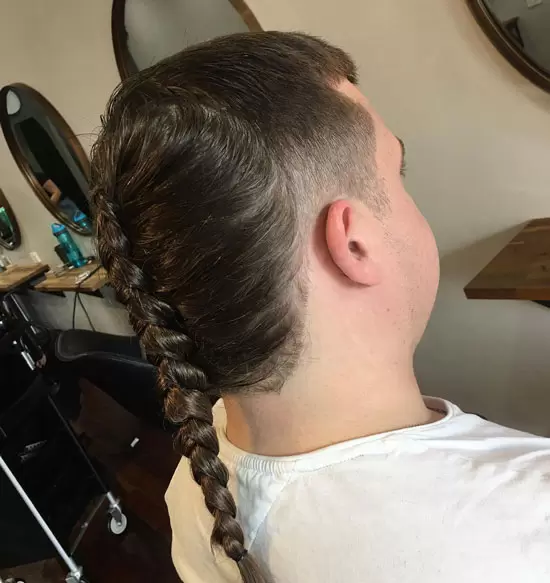 Imagine what it would be like to combine the best elements of two diverse cultures to create something that is entirely genuine and unique. This mullet hairstyle combines mullets with a burst fade and a tidy braid to produce a stunning result.
Start with sides that have burst faded, longer back hair, and shorter top hair. After that, carefully parallel your hair and then evenly spaced Dutch braids with it. When worn with a mullet, this gives the appearance of a ladder and makes you seem incredibly approachable.
Minimal Mullet With Burst Fade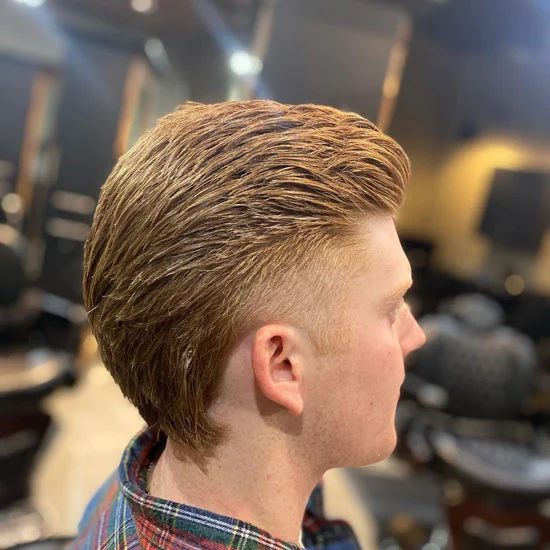 This might be the best way to show that you have a sense of style when it comes to modern hairstyles but aren't necessarily into flashy, expensive styling elements. Simply chop off the sides of your head, leaving the top and back longer. If you burst to fade the taper area, you will hit the sweet spot.
Mullet-Fade-Burst With Highlights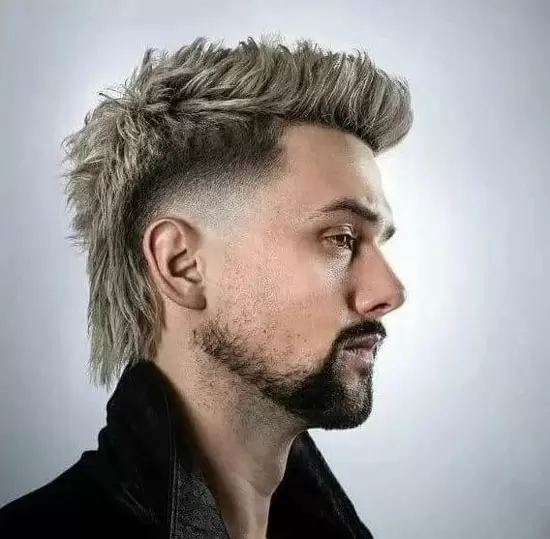 This hairstyle is a contemporary take on mullets with bursts. You don't need long hair to achieve the look; medium-length hair will do, and some shaving will finish it.
To make your hair stand out, add subtle highlights in burgundy, sapphire, or emerald. Put your hands down and apply shiner or balm to your hair for a glossy texture that will give you a carefree yet striking appearance.
Instead of using straight lines for the edges, think about using angular or semi-circular sharp lines. Blending in with the rest of the hairstyle will exude your personality and sense of style.
Retro Burst Fade Mullet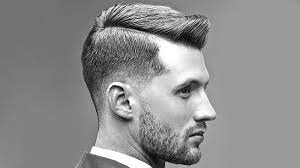 People should be drawn to your stylish taste and nostalgic appeal with this hairstyle.
The hairstyle, which is longer and more relaxed in the back and is longer at the top, has a vintage appearance. To increase your styling options, pair this outfit with eccentric accessories like chunky neck chains, unusual earrings, or nose pins.
Funky Mullet & Fade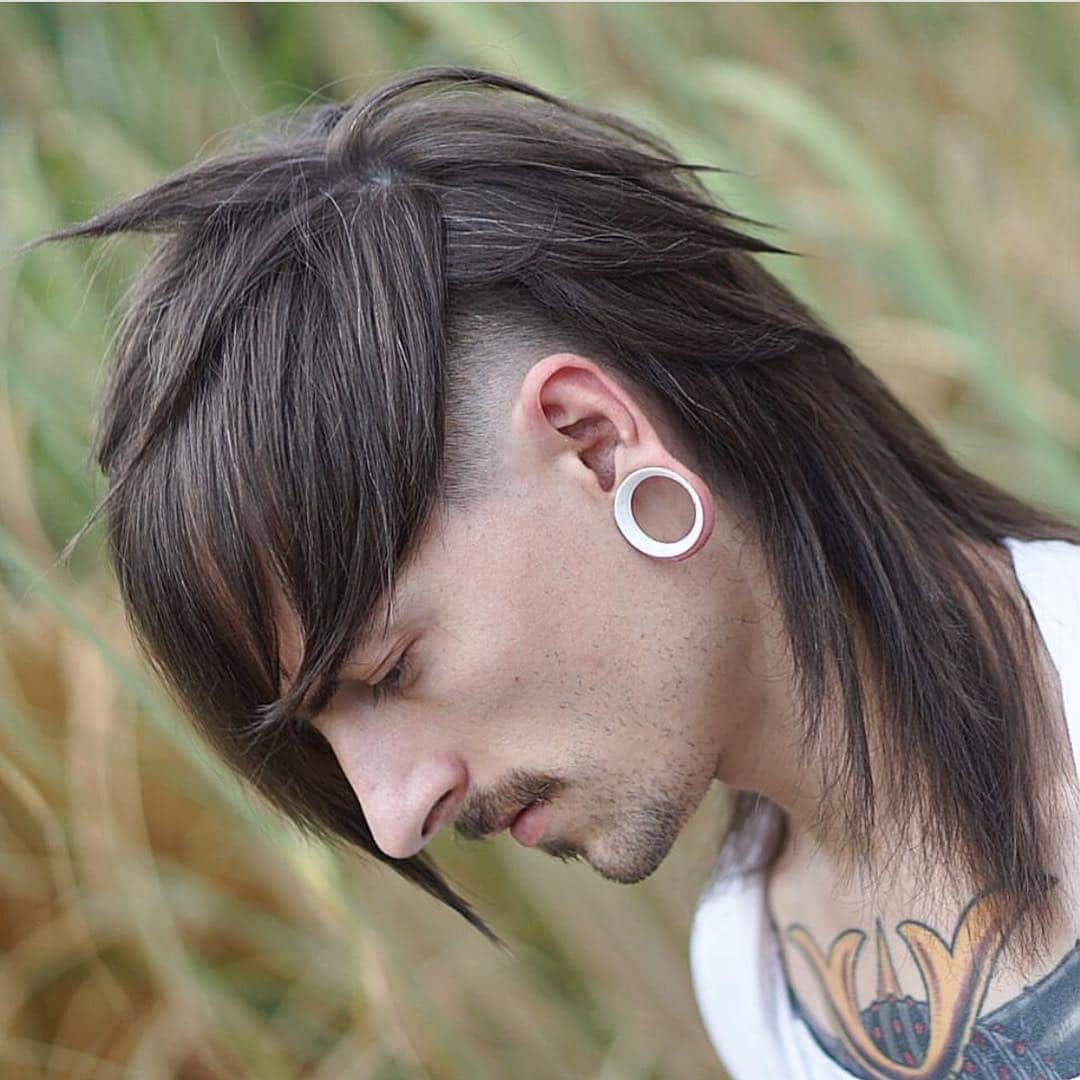 This incredibly attractive mullet hairstyle and a burst fade will funk up your appearance. Another simple hairstyle that only requires styling can be worn in a relaxed way every day and still keep your good looks.
To convey a messy vibe, all you need are some waves in your hair. Draw the side burst fades before tackling the thicker hair section. The key is to keep your top hair flat and out of the ordinary. But as you go further back, your hair needs to be curlier and messier.
Takuache-Mullet Fusion With Burst Fade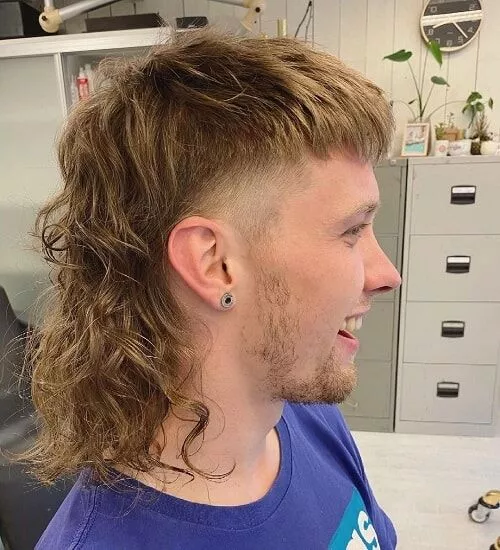 Though takuache hairstyles come in a variety of forms, when paired with a burst fade mullet, a whole new world of dynamic hair trends emerges. This hairstyle is already a fashion statement thanks to its edgy inspiration.
The Takuache line, the recognizable flat-lined hair on the forehead, and mullets should come first. To make your hair spikier, apply gel to the top of your head and the edges of your back hair. Keep all the lines sharp and angular to produce a radically attractive hybrid mullet hairstyle while adhering to current pop culture trends.
The Classic Badass Mullet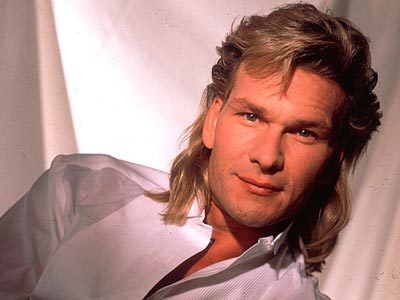 To prepare for the grand gala round, you must first perform the standard burst fade actions on the sides of the hairstyle. You need to cut your front hair very short after the bursts. This period will continue until your crown, at which point your magic will start. From that point forward, you'll leave your hair that length and let it naturally fall over your shoulders.
Elegant Mullet Over Burst Fade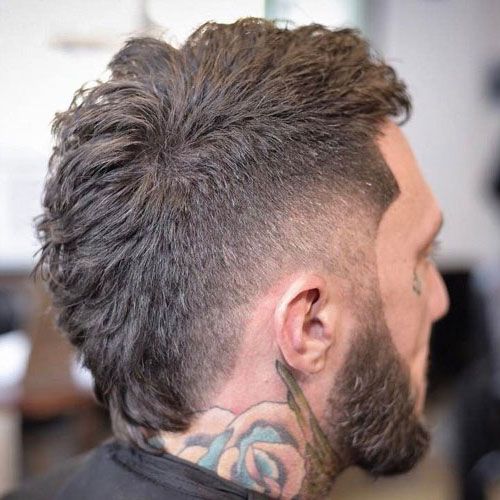 The mullet is longer than medium, but it doesn't reach your shoulders. Carefully layer your hair every few inches, and make sure to point the hairs toward the center of your head. Once you've achieved the look you want for your hair, lightly mist it with hair gel or balm to maintain the style.
The Ending Note
Given all the current variations that are offered, you can be sure that the Burst Fade Mullet trend is here to stay. So go ahead and wear whatever hairstyle you like.
We hope that finding the ideal hairstyle for you should be easier with the help of our article "Burst Fade Mullet".