As generic as we would like this post to be, your Costa Rica packing list may differ from other travelers. You see, your packing preferences depend on personal choices and that's primarily why some folks tend to go overboard while others simply rely on a few t-shirts and jeans.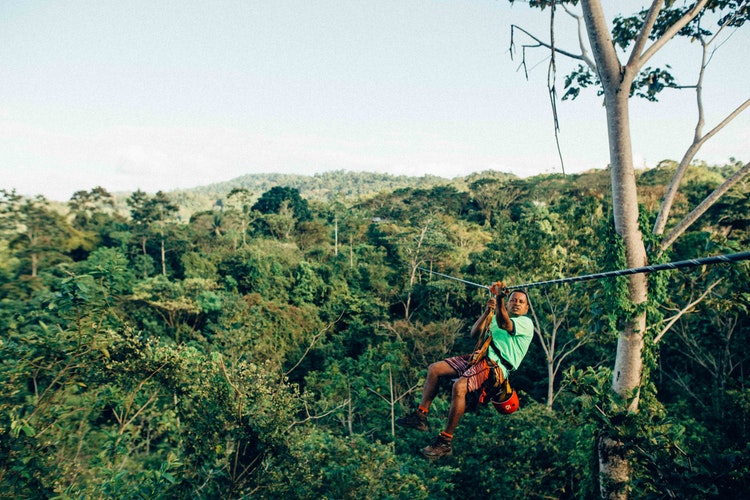 However, if you've never traveled to Costa Rica (or are exploring any other new country/city), it's wise to prepare a packing list. Of course, you'll have to take into account how long you're staying and how you plan on going there, because it isn't as easy as booking beachfront rentals siesta keys florida and requires planning in advance.
Below, we've compiled a handy Costa Rica packing list that we're sure you'll benefit from:
Costa Rica Packing List: What to Pack for Costa Rica
To keep things organized, we've divided this packing list into different sections. You may also use it to navigate to sections that are most important for you.
List of Essential Gear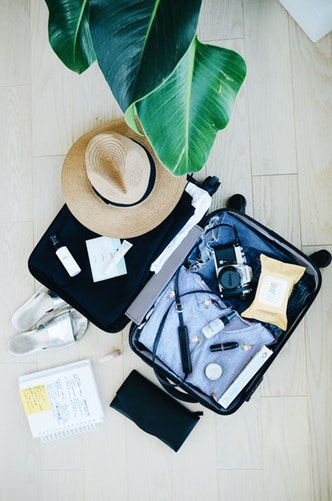 Having the right gear and gadgets can make your trip more comfortable. Here's a list of items you should stock up on:
First Aid: Purchase a store-bought travel-friendly first aid kit or prepare one yourself that includes all the essentials. Don't forget to include painkillers, anti-allergy medication or any prescription meds that you're on.
Sunscreen: If you plan on spending plenty of time on the beach or outdoors in general, invest in good sunscreen, possibly 30 SPF or higher.
Headlamp/Flashlight: You'll be glad to have a flashlight on you when it's starting to get dark outside and they're no street lamps nearby. Don't forget extra batteries.
Power bank: It's to be proactive, especially when you're traveling. Invest in a power bank if you don't already have one.
Camera: Sure, most people like to rely on their phone cameras but since you're on vacation, we encourage you to go the extra mile with a real camera. You'll thank us later when you have picture-pretty memories of your travel adventures (here's an awesome travel bucket list that you might like).
Binoculars: If you're interested in bird watching, consider investing in a pair of binoculars to take sight-seeing to a whole new level. .
List of Travel Essentials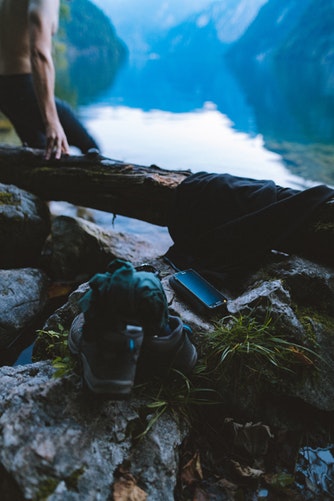 Here are some travel essentials that you ought to stock up on:
Sunglasses: This one is self-explanatory.
Umbrella: Unlike a raincoat, an umbrella will keep your camera and brand new best tactical sling backpack dry in case it starts pouring.
Hat: Your trip to Costa Rica will be more pleasant without the sun shining down on your bare head.
Water bottle: You don't want to get dehydrated on, do you? Don't forget your water bottle.
Collapsible Trekking Poles: Trekking is one of the most hyped activities that travelers look forward to in Costa Rica. A collapsible trekking pole will prevent you from falling face down.
Water Shoes: If rafting and hiking are your most anticipated activities for the trip, we recommend you carry water shoes. After all, there's nothing more uncomfortable than walking around in muck-filled boots.
Hiking Boots: Again, wearing the right shoes will save you from unpleasant blisters. Invest in lightweight hiking boots that won't take ages to dry and you're good to go. We also recommend you carry extra socks in case the ones you're wearing get wet or covered in mud.
Snake Proof Boots: We don't mean to scare you but if you're exploring the wilds, you need to watch for snakes and other potentially dangerous reptiles. Invest in snake proof boots that will save you from all kinds of horrible accidents. For this purpose, you may invest in snake gaiters or thick rubber shoes.
Mesh Bag: A mesh bag is great for organizing/temporarily storing wet clothes and swimsuits. If you think you can get away with a plastic bag on this one, just know that plastic can trap moisture, creating a nurturing breeding ground for molds.
Mosquito Repellant: Costa Rica is home to a plethora of bugs and insects so you ought to be prepared. Invest in good quality mosquito repellant or take other precautionary measures to enjoy nature at its best (without the excess buzzing sounds).
Blanket: A warm blanket can be a luxury when it's cold at night. Invest in something lightweight that will keep you warm and won't be difficult to carry around.
Travel Mug: We support a greener environment and encourage you to use travel mugs for your dose of morning coffee.
Specs or Contact Lenses: You can't enjoy your surroundings with poor vision. Don't forget to carry a spare and cleaning solution if you wear contacts.
Toiletries: This includes your toothbrush, travel sized shampoo, razors, moisturizer, toilet paper (not all restrooms are well stocked) and other essentials you wouldn't want to leave behind.
Maps/Guides
Because you're stepping on foreign grounds, it won't hurt to read up on guidebooks. Here's what you'll need:
Spanish Phrasebook: While a majority of folks in Costa Rica speak English, learning a few key phrases in Spanish such as Hola (hello) or Gracious (thank you) will set you off to a great start. Plus, trying to communicate with the locals in Spanish will convey respect and empathy and that's what the true essence of traveling is about, isn't it?
Waterproof Map: Well, we wouldn't want you to get lost if something goes wrong with your GPS system.
A Book on Costa Rican Wildlife and Birds: Costa Rica is home to extraordinary wildlife, including some very rare birds. Consider investing in an illustrated guidebook to make your nature walks more exciting, plus the kids will love it too. You can also carry flash cards and make an educational trip.
Other than the stuff we've mentioned, we hope you don't forget important travel documents such as your passport and driver's license (you may need this if you wish to rent a car. In case you lose your passport you can apply for a us passport application form online without any hindrance.
Is there something you'd like to add to our Costa Rica Packing List?
Tell us about it in the comment's section below. Safe travels!