Let's admit it, golf is all about distance. And that's why you need the best range finder golf.
Sure, an experienced golfer can probably do all the calculations in their head – estimate the distance of physical objects such as bushes and trees in a breeze. But a beginner might need some extra help. Lucky for all you golfers, a range finder makes the task much simpler and gathers accurate data allowing you to perform your best at the course.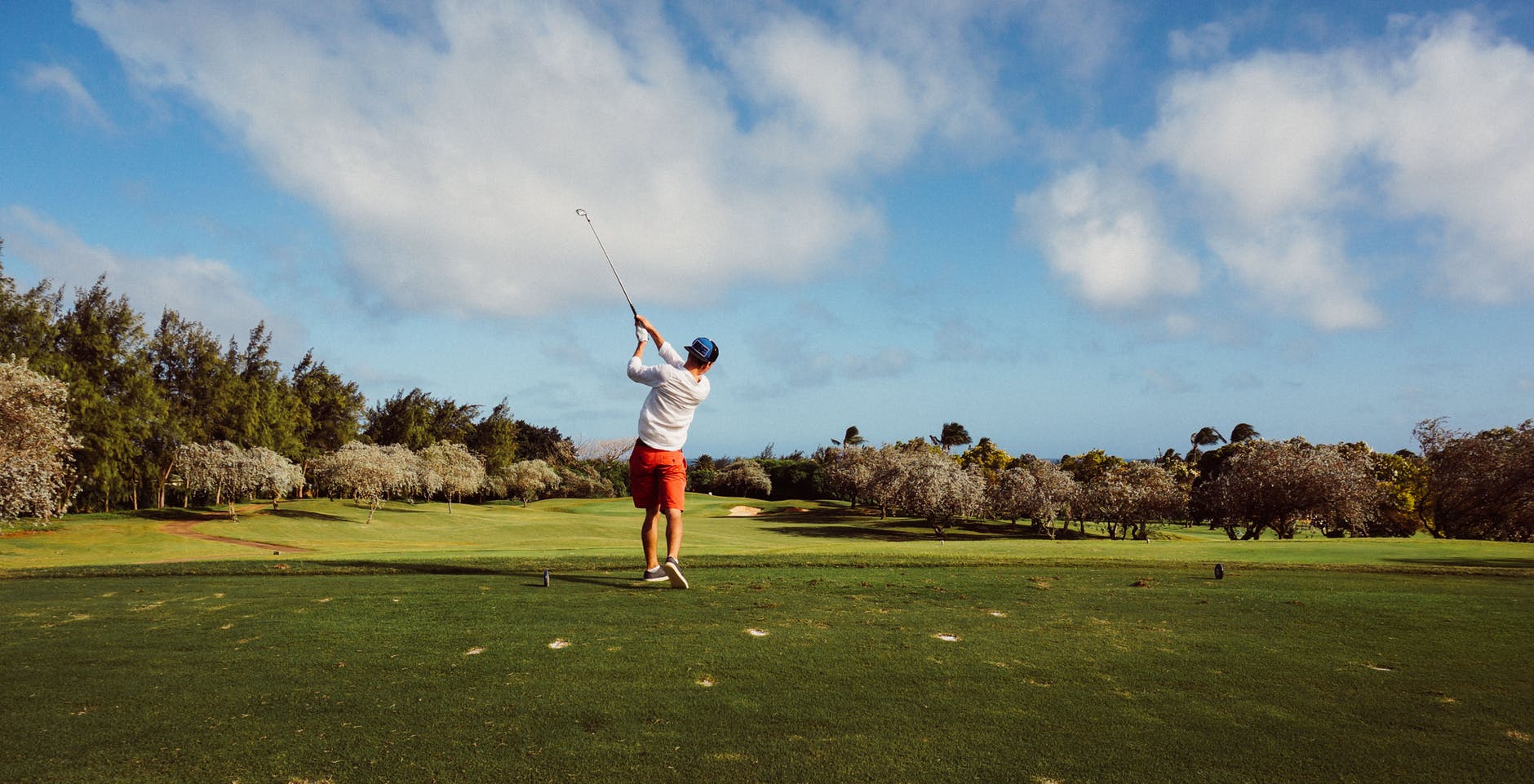 Best Range Finder Golf: Why Put in the Effort?
Wondering why you should put in all this effort in purchasing the best rangefinder? Here are a couple of reasons why:
Long Battery Life: An exceptional quality range finder will have a comparatively longer battery life that will last more rounds.  This will eliminate the need for you to recharge or replace the batteries after every few minutes. Rest assured, most batteries typically last a year. For this purpose, it is best you invest in a laser range finder.
Weather Resistance: Ensuring the device is capable of withstanding all kinds of weathers is important especially if you are hunting or headed towards an area where it might rain. A sturdy, good quality range finder will likely be weather resistant and will be able to withstand rain. Additionally, ensure the casing is rainproof.
Better View: A superior quality range finder is likely to have high magnification, unlike other poor quality models. This will give you a better view of your target, allowing you to make an accurate hit. Steer clear from low-quality range finders that offer poor magnification. Some questionable brands may go as far as to print an inaccurate magnification just to boost sales.
Durability: When investing in a range finder, it is essential you opt for a durable model. Low-quality range finders are likely to break after a couple of uses. So, if you want the best value for your money, invest in a durable model.
Ps. If you still need motivation to invest in the best range finder golf, just know that this sport is a great way to build solidbusiness relationships.
Our Top Picks: Best Range Finder Golf
In this post, we've compiled a list of the best golf range finders in the market, our top picks include:
Leupold GX3i Rangefinder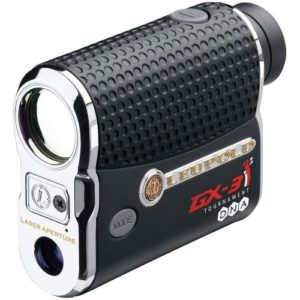 Price: Around $300
The Leupold GX3i Rangefinder has been labeled as one of the easiest to use range finders in town. This is evidenced by the fact that it only has two buttons: a power button and a second button to use fog mode. This super accurate range finder features an OLED display that allows golfers to locate any bushes or flags that may be located nearby. For better functionality, this GX3i only weighs 7.7 ounces and offers 6x magnification.
What's more is that the OLED display allows golfers to see against dark and shadowy backgrounds along with other cool features that make it stand out.
Some notable features of this product include:
Accuracy to within 6 inches
Portable and functional design
Red OLED display that makes yardages easy to read
TecTecTec VPRO500 Golf Rangefinder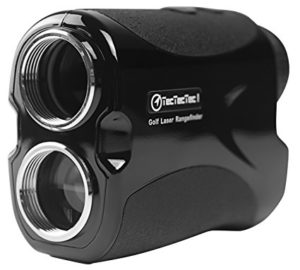 Price: Around $150
The TecTecTec VPRO500 is one of the sought out rangefinders in the market today. Equipped with the latest technology, this rangefinder is perfect for measuring distances, allowing you to improve your game like never before. (Alternatively, check out this bucket list for cool ideas on how to spend your weekend). For better visibility, the rangefinder features a diopter adjustment functionality to improve clear vision. Thanks to its fast-measuring technology, you'll be able to measure objects clearly without any problems.
This awesome golf rangefinder offers three awesome scanning modes that are suitable for all kinds of settings. It features an advanced Pinsensor that lets golfers measure overlapping targets with minimal inconveniences.
Some notable features of this product include:
Can measure up to 540 yards
Latest Pisensor technology that provides super-fast measurement
Multilayered optics for better precision
Lightweight and portable technology
Gosky Golf Rangefinder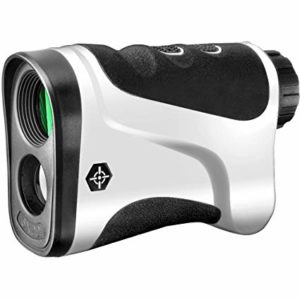 Price: Around $150
The Gosky LE600G is pretty neat golf rangefinder that is equipped with the latest technology for the best results. According to the brand, this rangefinder offers accurate measurements within ±1 yard and can measure up to 650 yards. This makes it incredibly easy for golfers to calculate the distance between flags, trees, and other hazards. For improved functionality, this golf ranger also offers diopter adjustment functionality for improved vision.
Best of all, the Gosky LE600G is incredibly portable and easy to carry thanks to its compact design. The model is also dust-resistant further increasing its longevity, making it among our top contenders for the best range finder for golf.
Some notable features of this product include:
Provides insanely fast measurement
Incredibly lightweight and portable design
Multilayered optics with easy to read lens display
Bushnell Tour V4 JOLT Golf Laser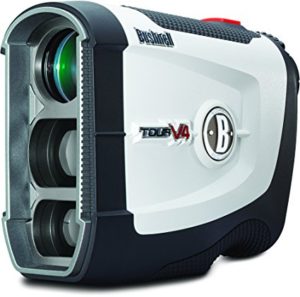 Price: Around $300
Whether you're someone who prefers a laser rangefinder or a GPS system, Bushnell is certainly a name you can trust and the Tour V4 Rangefinder is certainly one of the best models out there. The device comes with a PinSeeker that allows golfers to locate a flag or any other object that may be obstructing the golfer's vision. It also has a number of other features including slope technology, 5x magnification and fast focus system.  This device will offer you readings between 5 to 1000 yards not to mention, its rechargeable battery also comes in handy.
Some notable features of the product include:
Offers 5x magnification along with a fast focus system
Displays precise ranges from 5 to 1,000 yards
A suitable choice for tournament play as the range finder is pro certified
Jolt technology that sends small bursts of vibrations to enforce target
Wrapping it Up
Did you enjoy reading about the best range finder golf? What are some range finders that you would like to recommend to fellow golfers? Tell us about it in the comments section below.