Europeans know how to dress well. Their elegant outfits, coupled with their stylish haircuts, really put out a fashion statement. The world is a global village, and we can help you to get up to speed with European fashion. All you need to do is sit down and relax. Allow us to enlighten you with the latest happenings in men fashion. Today, we bring you the smart French crop hairstyle. It is a hairstyle which can be styled for all kinds of events. Get inspired from the host of French crop hairstyle ideas we have gathered here for you!
Go for a neat or a messy French Crop
The French crop allows you to style your hair neatly or messily. Go for the neat look if you want to attend a wedding or a formal meeting. The messy look is perfect for a carefree day out with friends. The flexibility of the cut makes it an even greater choice. This hairstyle is famous around the world because of the ability to style it for varying hair lengths. Long hair or short hair, no problem. Moreover, you can opt for different textures as well.
Now, here are the hairstyle ideas that we have meticulously selected for all of you. Go through these haircuts to pick a style that works the best for you. Furthermore, the images will help you visualize the look of the hairstyle. You can show these images to your barber to help them visualize the style you are looking at. It will make the barbering process seamless for both parties.
French Crop cut with short hair length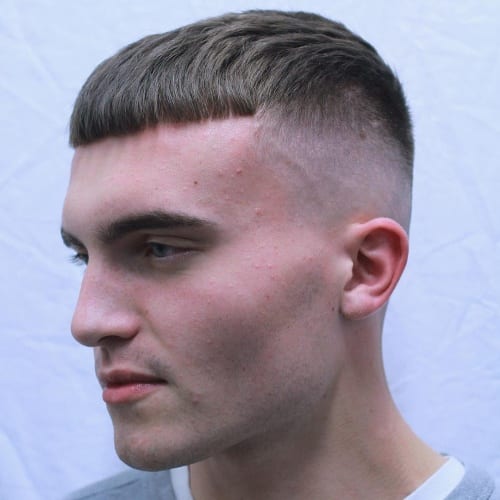 Most people who decide to go for a French Crop are looking to get a short hair length. We advise you to grow out your hair before you book an appointment with your hairdresser. Longer hair means that the dresser has more hair to work with. This will help you to get the right style.
Long Bangs with a French Crop Base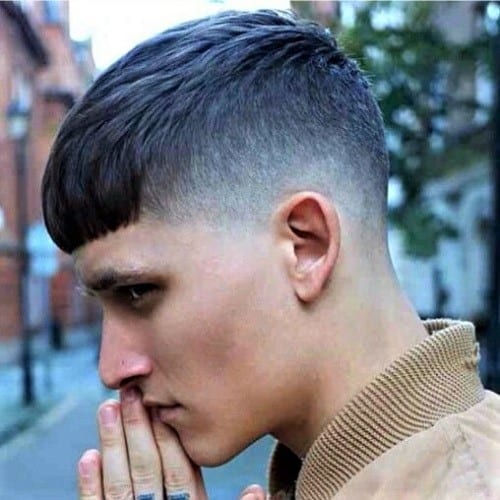 Men who want to go for a mystic or grunge look can go with this hairstyle. The bangs give a nice definition to your hair and add some volume on top. While we want people to wear their scars proudly, in some cases, people do want to conceal them. So, if you are looking to conceal a scar, acne, or just your forehead, this hairstyle will help you in doing that.
The iconic Thomas Shelby Haircut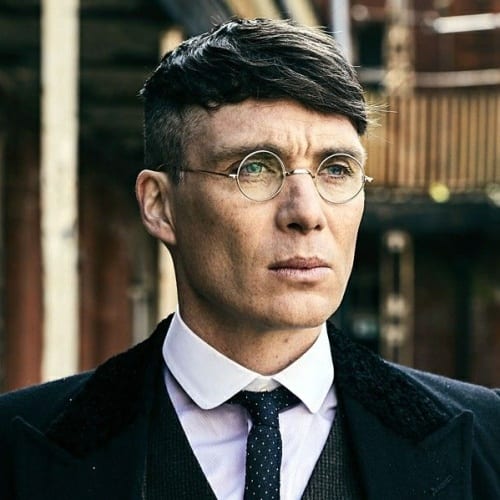 Thomas Shelby, the protagonist of the blockbuster show Peaky Blinders, has been making waves of trend in men's fashion. The character is played by the Irish actor, Cillian Murphy. Murphy's stylish suits and haircut are pretty popular with the crowd. He sports a sharp French Crop in the show. This shows that a French Crop is a timeless hairstyle with elegance of its own.
Faded look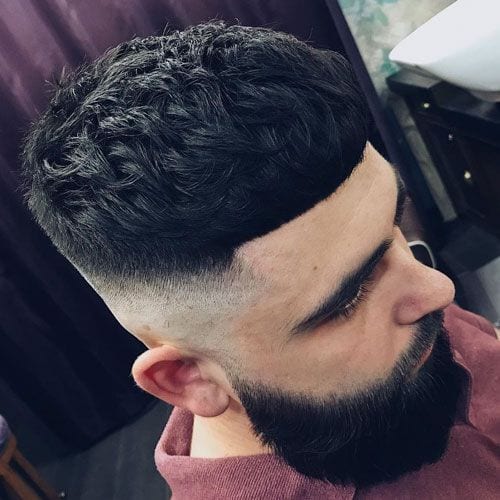 Faded haircuts are very popular among men. A hairstyle which was once considered only for hipsters is now famous among men of all ages. This is the variation of the French Crop with a faded look on the sides. You can either go for a high fade or a low fade. This variation gives a modern and sleek look. Furthermore, this hairstyle looks best on casual streetwear.
Tapered Haircut with French Crop as base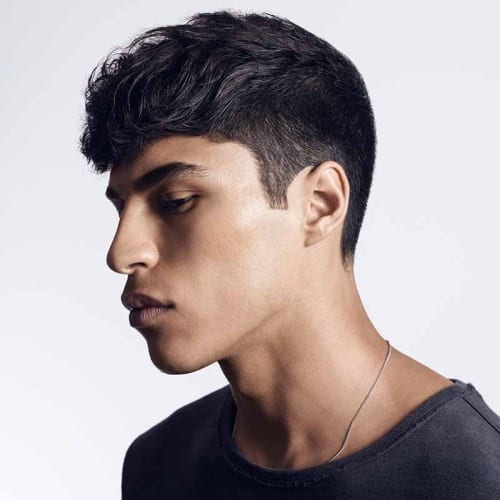 If you do not like fades, then you can go for a safer approach. Go for a tapered haircut with French crop on top. Some people might considered it a conservative approach, but this hairstyle idea looks amazing if pulled off correctly. The varying length on the side and top make it look hip and aligns it with modern fashion.
Curly French Crop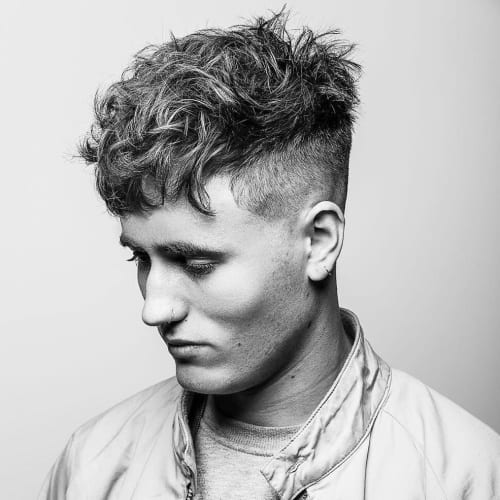 We all have friends who have curly hair. Men with curly hair can rock a French crop as well. Longer hair on top with a layered top will allow you to wear this hairstyle. Moreover, this will allow you to wear your curls naturally. It will give off a more carefree vibe and a messy look. Men with straighter hair can go for this look as well. However, they will need to spend some time in front of the mirror with a curling iron to achieve that. Buy best replica watches click here.
French Crop with a disconnected undercut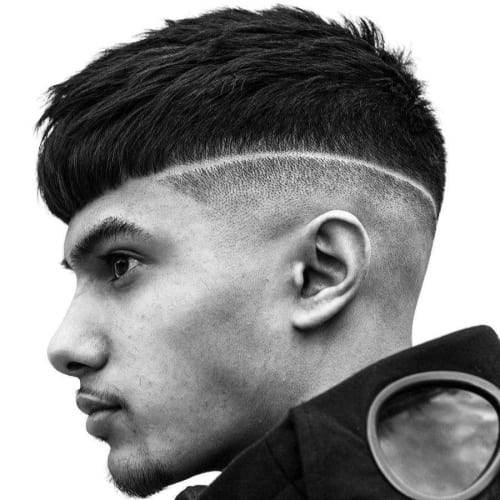 If you wish to please the rebel inside of you, this is the style you should opt for. Undercuts are timeless and look stylish. Couple it with a French crop for an even fiercer look.