Fenugreek has multiple benefits, you probably do not even know about. Fenugreek for hair does wonders beyond a person's imagination. Especially if you are suffering from hair loss due to hair fall. If you are reading this, you probably already know about most of the benefits of fenugreek for hair.
Benefits of Fenugreek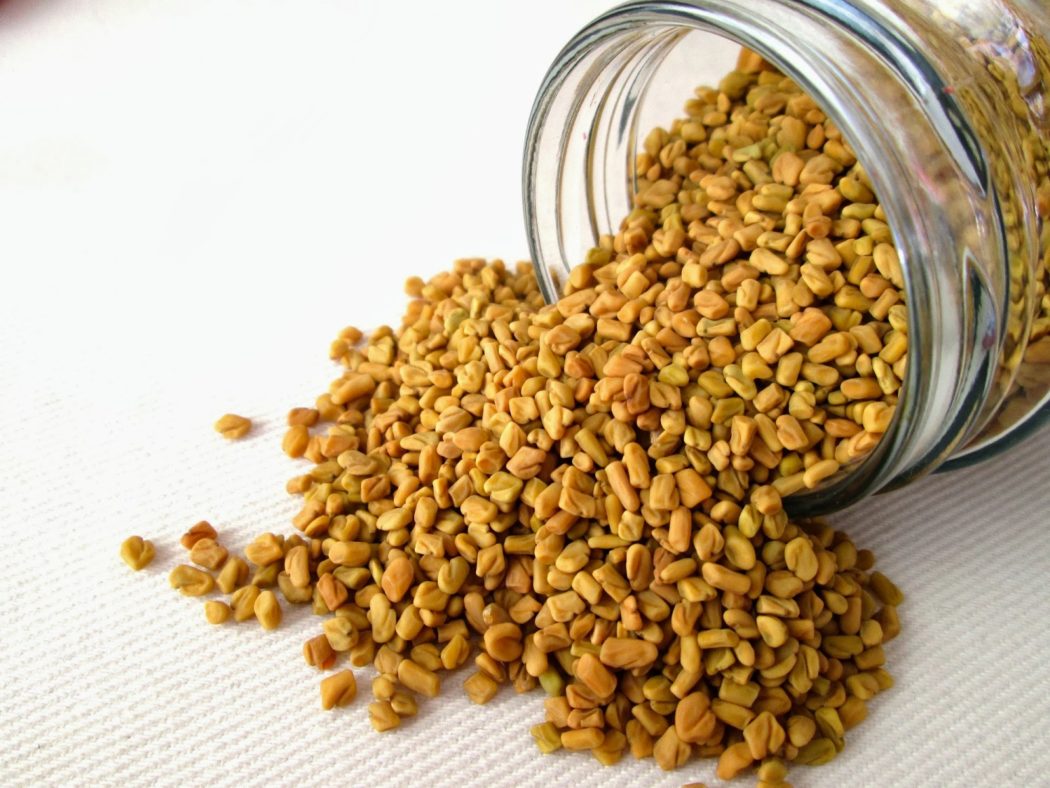 Name whatever you can, fenugreek is great for the hair, skin, digestive system, body and what not.
It helps in curing ulcers in the mouth as well, and also relieves constipation.
Fenugreek for hair has tremendous benefits
It is nourished with protein, which helps in fighting baldness
In order to boost your immunity, the vitamin C in fenugreek is very beneficial.
Methi, another name for fenugreek is also rich in iron, which improves the circulation of your blood.
The potassium found in Methi prevents grey hair.
It is a source of nicotine acid, which enhances the growth of hair. the lecithin, energizes the follicles of the hair.
Benefits of Fenugreek for Hair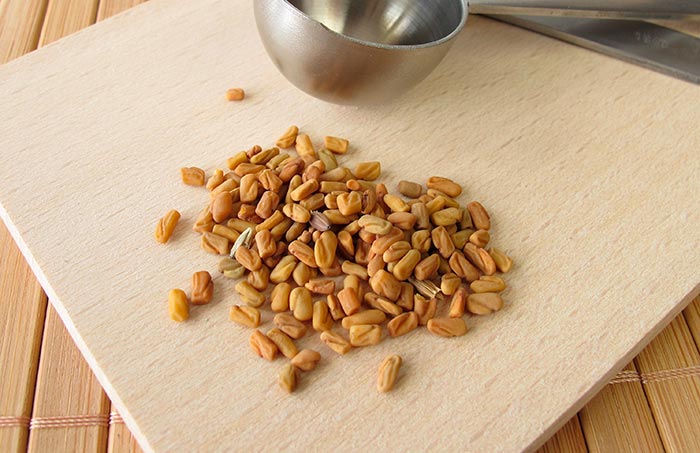 Fenugreek Seeds for Hair Fall
Soaking the fenugreek all night, and blending it with water or lemon juice is a perfect mixture that can be used by you. Apply it to your hair and put a face pack, basically cover it. Do not worry about washing it, because it comes off very easily. But, always use a mild shampoo, which has hair fall control, so that your hair is strong from the roots to the tips.
Fenugreek Seeds for Hair Growth

Fenugreek for hair, if you want to grow it long, it is the best thing!
Boil the fenugreek in coconut oil, till the color of the seeds changes to red. Apply the oil to your hair when it is warm. The amazing changes in your hair growth would shock you!
Fenugreek for Excess Oil on Scalp

Take two table spoons of apple cider vinegar and make a paste. After soaking the seeds in it for the entire night. Apply it to your hair to prevent excessive oil on your scalp. Wash it off using a clear and mild shampoo, as shampoos that are creamy make your hair more greasy.
Fenugreek for Dry & Itchy Scalp

Fenugreek mixed with the yolk of an egg does wonders when it comes to a dry and itchy scalp. Leave it on your hair for around thirty minutes, and wash it off using a mild shampoo.
Fenugreek Hair Pack for Dandruff

Applying fenugreek with yogurt gets rid of dandruff. Using it three times a week show better results compared to using it just once or twice a month.
Fenugreek Seeds for Shiny, Luscious Hair

Soak fenugreek in a glass of water all night, and drink it the next morning. Not kidding, it makes the hair silky and luscious.
Fenugreek Seeds for Damaged Hair

Damage caused to your hair, such as split ends, weak hair generally and frizz can be reversed by its usage. Mix it with coconut milk and apply it to the hair, and cover your head with a towel. It helps in soaking all the goodness and nourishment of the seeds. Do this regularly and see a miraculous change in your hair.
Fenugreek Seeds as Hair Conditioner

Fenugreek can also be used as a natural hair conditioner, free of all sorts of chemicals. Soak it in water and grind it into a paste to use it as a conditioner.
Now that you are aware of the numerous benefits of fenugreek, incorporate it into your daily lives and see the difference.