Slicked back undercut hairstyle men is known to be the most honorable haircuts when it comes to influential hairstyles for gentleman. Marking a turning point for most men, putting aside the traditional haircuts from the past.
Nevertheless, this classical cut is popular even to date.
<TOC>
Slicked Back Undercut- Original Look!
Considering the original look, it is usually medium in length with a flat look. The hair on top is slicked back in one direction. Starting from the hairline of your face which is also called the forehead, to the crown that is the back of your head. The official slicked back undercut features a slicked side, having the same length as the back.
Slicked Back Undercut- Modern Look!
The modern slicked back has the same top, but there is a noticeable difference on the sides, comparing it to the past. The modern slicked back consists of everything starting from fades to undercuts on the sides. Some men prefer slicking the sides in the opposite direction or leaving it all natural.
Undercut Men's Hair
Now the main question here is how men should style their hair in a slicked back undercut? Traditionally speaking, it requires you to apply a little amount of wax, clay or cream in order to set it properly. Either by running your hand through the hair or combing it to achieve the slicked look. However, you can also comb back your hair first and apply the pomade of your choice after.
To get a look that is smooth and glossy, a slicked back undercut would work best. But men prefer using hair styling products more often to get a look that is natural. In such a case, men require matte finishing products such as clay or wax, along with a blow dryer and comb to keep the hair back in place.
Classic Slicked Back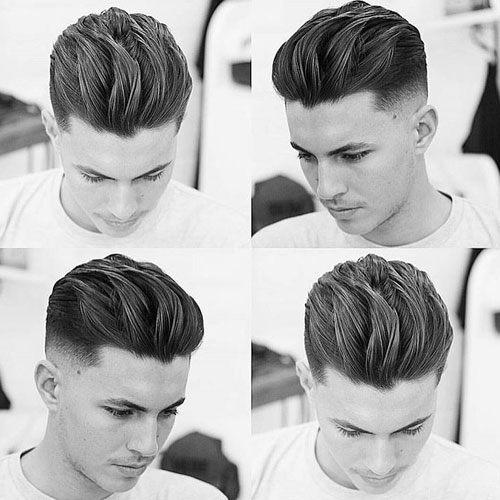 Curly Slicked Back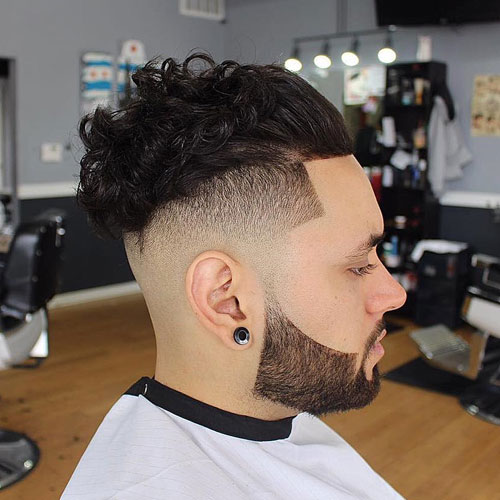 High Bald Fade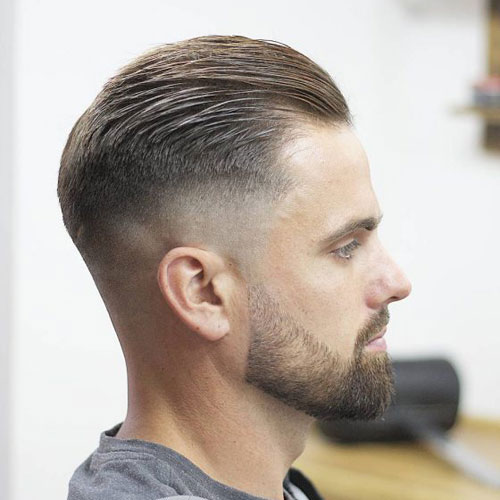 High Fade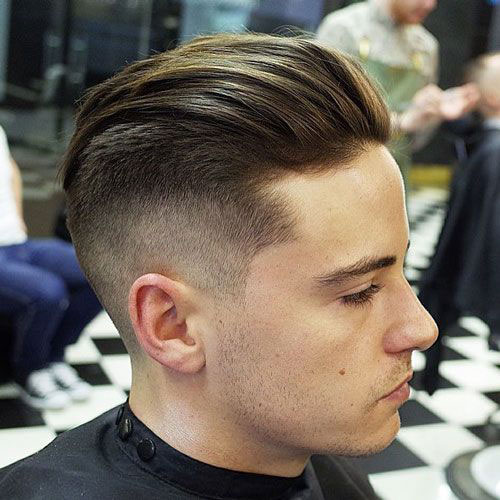 Hipster Slicked Back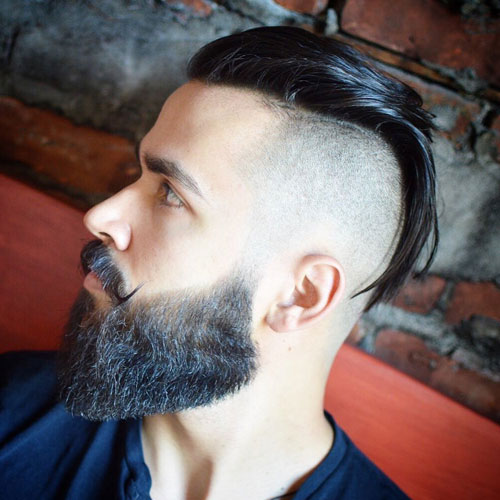 Low Fade Slicked Back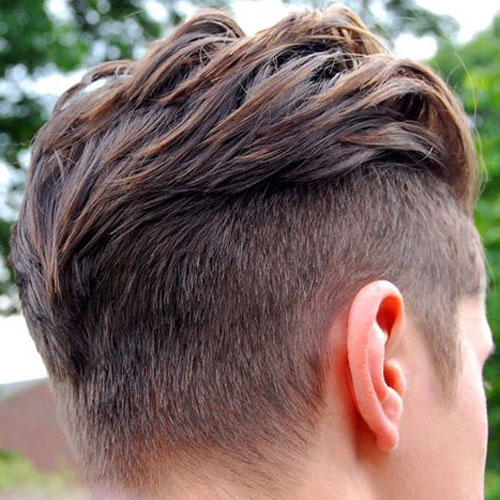 Medium Length Slick Back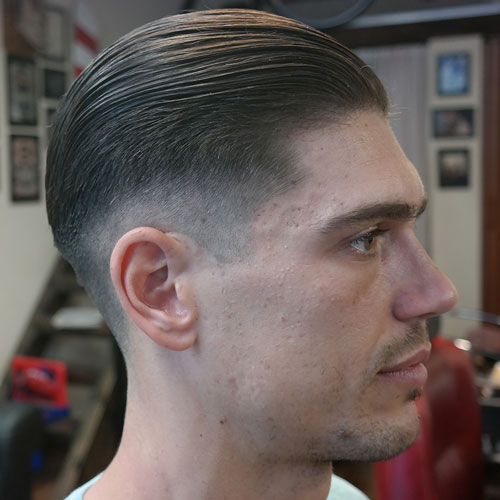 Long Slicked Back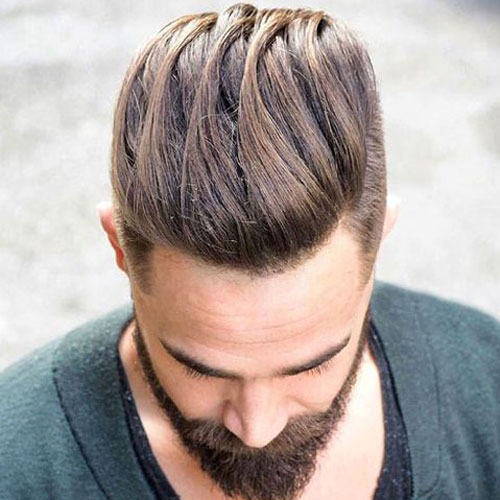 Textured Hair Slicked Back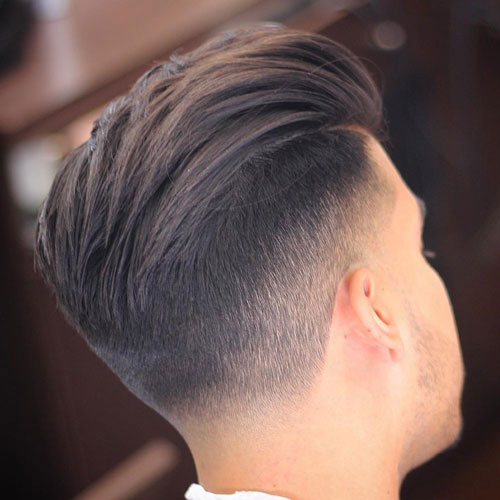 Short Slicked Back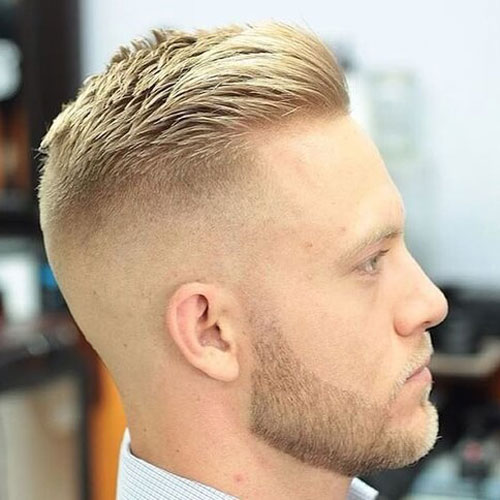 Slicked Back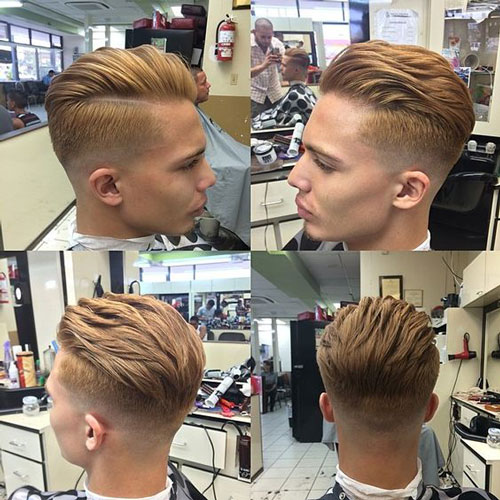 Mid Fade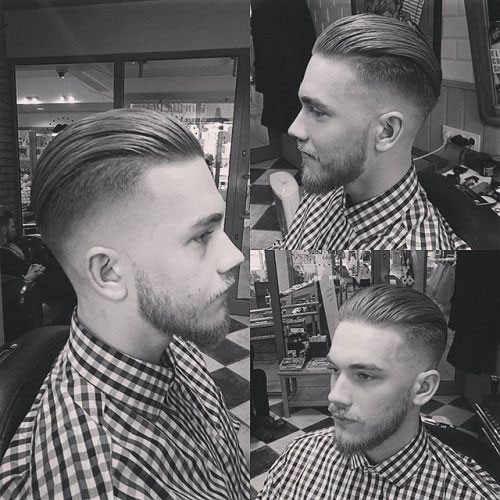 Mid Fade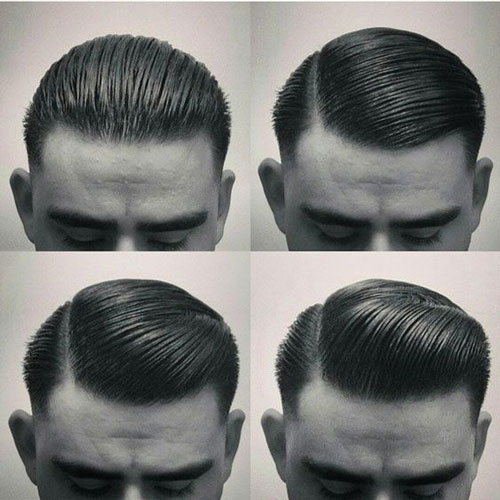 Taper Fade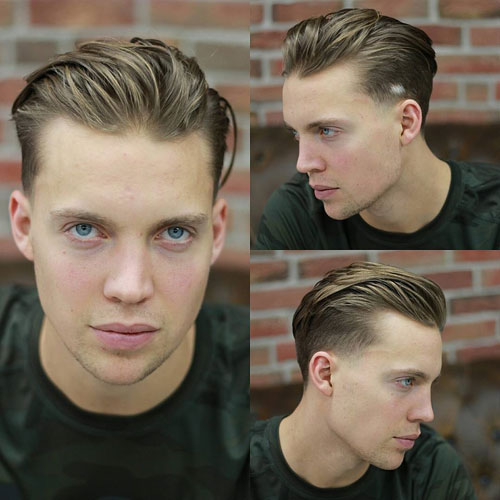 High Fade