It feels beautiful when you start putting things together in your couples bucket list with someone you are head over heels for. It seems almost magical when you talk about the places you want to see, the cultures you want to explore and the lives you want to live with each other.
A mere conversation is a window of thought into the future. You might get butterflies. You might feel like you are in a state of trance.
We put together another post with unique bucket list ideas if you're not looking for romance. But at this point, if you're looking for romantic things to do with your partner, these ideas will help you enrich your couples bucket list.
And probably take your relationship to the next level
Couples Bucket List Ideas
You might come across many bucket list ideas for couples but we have handpicked some gorgeous travel experiences that you and your other half MUST explore; especially if you are going for a honeymoon.
Caution: Some of these might make you jump off your feet; beware.
So here are the top travel experiences that are a MUST-HAVE in your couples bucket list:
1. Tunnel of Love, Ukraine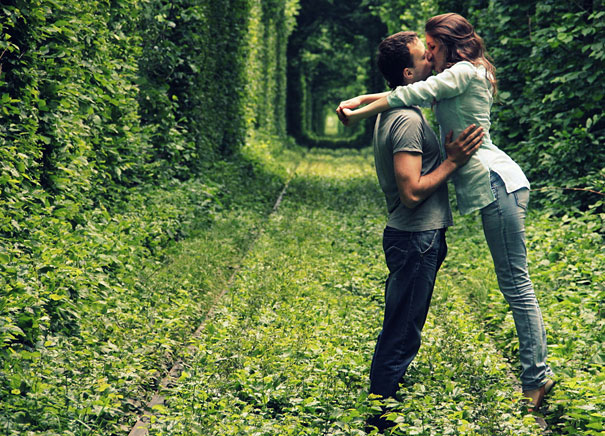 For those of you who are head over heels for the love of your life; there is no better place to truly experience what love is like than the Tunnel of Love in Ukraine. This tunnel was once a track for trains to pass by.
However, over time, plants and trees were allowed to grow freely alongside the rails which turned this railway track into a breathtaking paradise for tourists and lovers around the world!
Myth has it that if a couple in love passed through this tunnel, holding hands, their wishes will come true. We believe it's time to start researching how to get there!
Hold on to your seats, we've only just begun inspiring you for your couples bucket list!
2. Hot Air Balloon Ride, Cappadocia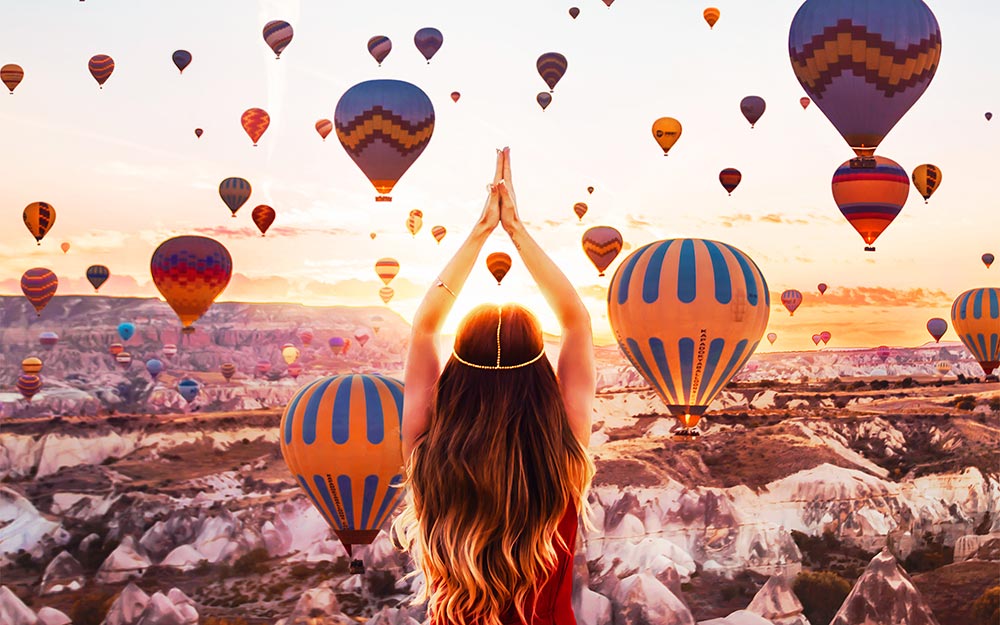 Up above the world so high! Imagine flying weightlessly in a huge hot air balloon in company of the woman (or man) you love. The hot air balloon rides in Cappadocia, Turkey take off at the time of sunrise every day.
It is magical to see yourself move up into the sky, following the light of the rising sun. As you take off, you will literally feel like the earth has slipped away from under your feet and freely floating in a huge basket of air.
When you look down, you see the most breathtaking view of the island landscape. If this is not on your couples bucket list, then we don't know what is!
3. Chilling on the Beach, Maldives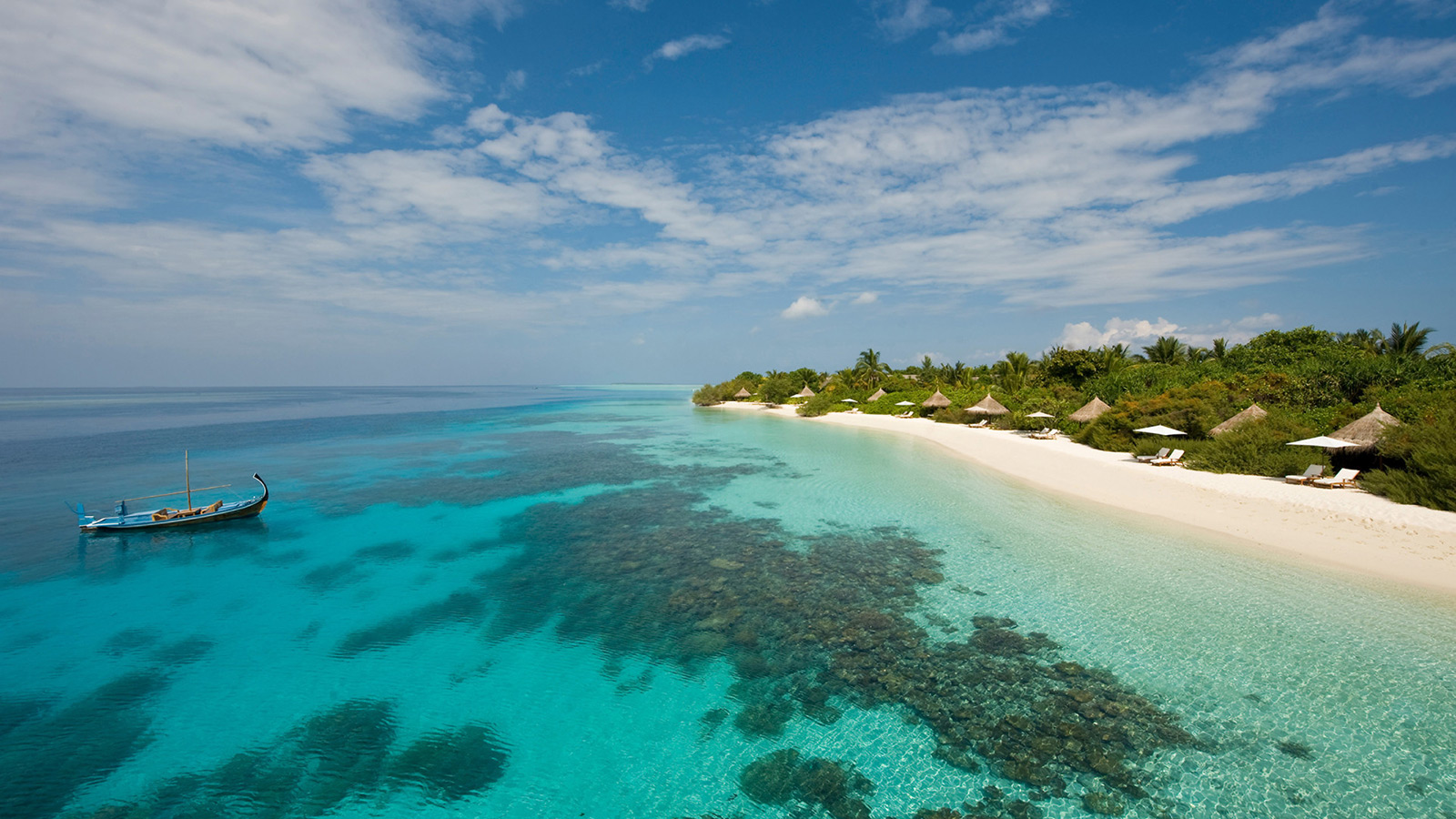 Who said Netflix and Chill? We're all about beaching and chilling when we're thinking about bucket list ideas! When you want to escape from the hustle and bustle of city life, where should you go?
Look no further!
Maldives, perhaps, has the most beautiful beaches in the world. Some might argue that Thailand has equally good beaches but if consider being in a completely peaceful environment, Maldives clearly takes the cake here!
The white sand beaches, crystal clear water and the purest sky you have ever seen, not keeping Maldives in your couples bucket list travel goals is nothing short of a disaster!
4. Massage Loving, Thailand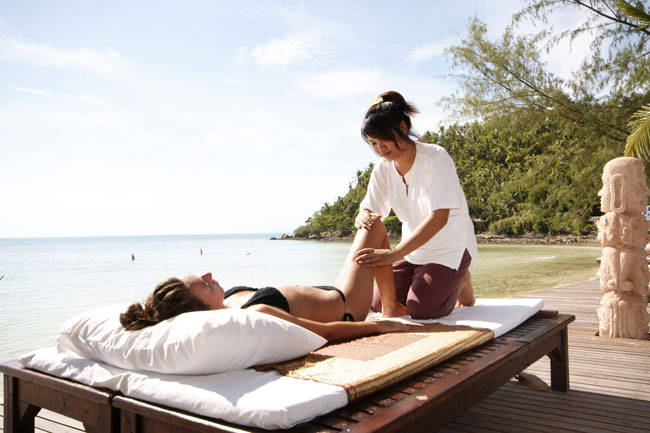 Home to the healing hands, Thailand is one of the biggest travel destinations for tourists around the world in the Asia Pacific region. Apart from the gorgeous beaches, resorts and entertaining activities that the country has to offer, Thailand is most renowned for its healing massages.
Thousands of people from all around the globe visit Thailand each year to get massage therapy. The cultural Thai massage has numerous benefits and it actively heals bodily pains such as sciatica, headaches, muscle soreness and eliminates stress entirely.
Visiting Thailand is one of those bucket list examples that you can keep on the shelf for stressful times. When you really want to unwind as a couple and find a cheap getaway from all sorts of tension, Thailand is the place to be!
5. Night in a Castle, Scotland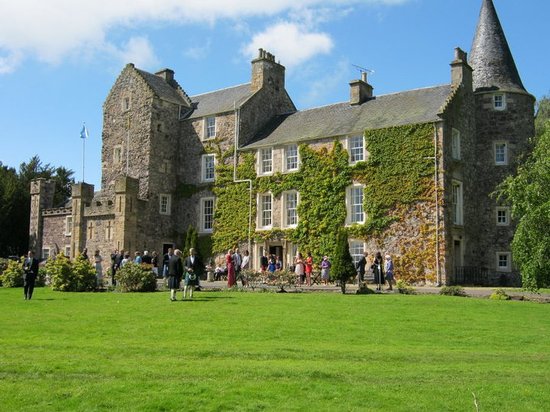 Who doesn't want to feel like royals at least once in their life? And what better occasion to give yourself some kingly treatment other than your own honeymoon?
Castles in Scotland, England offer tourists to book a room and get royal service during their stay. This might cause a little dent in your pocket but isn't it worth it anyway?