Finding the best smelling cologne for men can be a challenging task. After all, it's difficult to find a particular scent that matches one's personality and spirit. Most gentlemen don't put much thought into the task and end up purchasing practically anything to cut their shopping trip short.
Well, that's certainly no way to go, especially if you want to step up your game with the ladies. In time, you'll learn that putting a little bit of effort can go a long way! To save you from some trouble, we've compiled a comprehensive list of some of the best cologne for men.
How to Choose the Best Smelling Cologne for Men
Now, here's the deal. There's no such thing as 'the perfect scent' because everybody has their own unique style and preference. However, here are a couple of points you ought to keep in mind while you're shopping for the perfect scent.
Personal Style
Bring in a little personality to your wardrobe by choosing a scent that represents who YOU are. With tons of options to choose from, you'll surely find something to match your unique aura or funky haircut.
For instance, Musky Amber scents are perfect for the mysterious men while romantics and opt for floral blends. Don't shy away from experimentation, who knows, you might end up finding your signature scent.
Composition
Colognes are often made of different elements. These elements may be described as, say – "notes of bergamot."
The most amazing perfumes have a unique composition and are made up of high quality and rare ingredients. This helps create that special blend that competitors won't be able to imitate. So, for the perfect buy, always read the packaging and try getting a tester whenever possible.
Oil Content
The oil content will determine how long your fragrance will last. In simpler words: the more oil, the stronger the cologne will be. While that's normally a good thing, you probably want to avoid and overwhelmingly strong scent.
If you're in search of more subtle formulas, keep an eye out for Eau de Toilette blends (EDTs). However, these blends don't normally last more than 4 to 8 hours.
Best Cologne for Young Men
Not sure which scent will suit you best? Here are some of our favorite picks:
Versace Pour Homme Eau De Toilette Natural Spray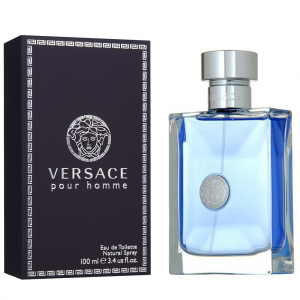 Versace Pour Homme offers a modern take on the classic scents that ladies can't get enough of. This citric scent is an excellent choice for urban gentlemen who allude sophistication and confidence. It's for men who live in harmony and are comfortable in their surroundings.
The fresh scent features top notes of neroli, lemon, bergamot with middle notes of cedar, clary sage and hyacinth, making it perfect for day wear.
Rest assured, the fragrance lasts for a couple of hours and isn't too overpowering. Because of its great citrus vibe, Versace Pour Homme can work all year round, especially spring and summer. Better yet, it's suitable for work or for when you're running errands and are in need of a light fragrant, which is why it earned a spot on our list of best smelling cologne for men.
Acqua Di Gio By Giorgio Armani For Men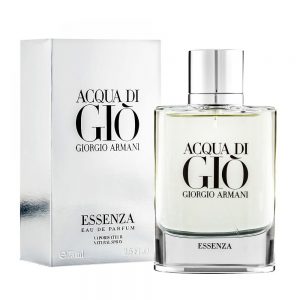 The Acqua Di Gio By Giorgio Armani has practically everything you'd want in a cologne.
It's refined, vibrant and unconsciously sexy. Aside from the powerful fragrance, gentlemen will also appreciate the packaging this little formula comes with.
This mythical, earthy perfume is created using sweet and salty notes of nuances and seawater. It also has a bit of a musky scent which not too overwhelmingly strong, which is great.
On the downside, since this is one of the most popular best smelling cologne for men, the smell is familiar to most people.
Yves Saint Laurent La Nuit De L'Homme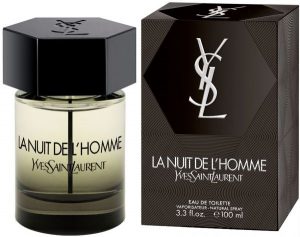 La Nuit de L'Homme by Yves Saint Laurent is for all those bold gentlemen who want to make some heads turn.
The bright, sensual fragrance also offers a nonchalant touch with notes of coumarin, cedar and cardamom.
This is oriental fragrance is recommended for eveningwear but can also be spritzed before you head to work or for other activities.
It also makes do as the perfect date fragrance. Further adding to list of positives, the fragrance also lasts longer than most perfumes.
Paco Rabanne 1 Million Eau de Toilette Spray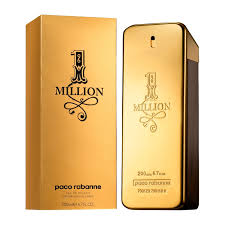 The Paco Rabanne 1 Million comes in a bottle that's shaped like a gold bar so if you're not afraid of being a little extra, this is the perfect way to go.
Unlike other fragrances, this perfume offers a special kind of virility that's difficult to go unnoticed.
The top notes include blood mandarin, peppermint and frosted grapefruit. The perfume lasts the whole day and is not too overpowering like other scents.
Mont Blanc Legend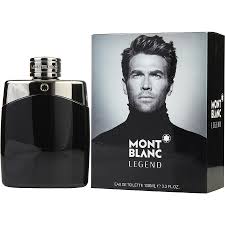 If you're not too keen on conducting experiments and would rather get something safe: Mont Blanc Legend is an excellent way to go.
The masculine fragrance offers some interesting notes including coumarin, pineapple, pomarose, and lavender.
It's particularly great for spring and summers and lasts quite long. Manufactured by the world's most luxury brand, the perfume exudes a hint of softness and mystery that you're bound to love. Top notes include French Lavender and Italian bergamot.
Wrapping it up
So, what do you think of our list of best smelling cologne for men? Tell us about it in the comment section with the name of your favorite cologne or signature scent.